From April 27, 2015 thru May 3, 2015
In order to enjoy all that Thursday and Friday have to offer -- huge gains in the romantic department -- you have to suffer through Monday, Tuesday and Wednesday. They're not pure torture, but they do give you plenty of opportunities to, uh, practice your tolerance of other people. Then, Thursday! And Friday! You're off to a concert, or a coffee shop, or an art show, or a posh dinner or... well, the possibilities are endless. Say yes to whatever you-know-who comes up with. This weekend, you're walking on air.
Get a clear perspective on your perplexing situation! The Egyptian Tarot comes to us from the time pharaohs walk as gods among the living. The left eye of Horus, an indestructible sky god, is associated with the Moon (lunar cycles) while the right eye is associated with the Sun. Together, they'll help you see deeply into your present and future.
Read More »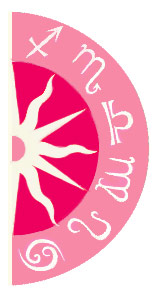 Discover what 2015 holds for you: