From November 23, 2015 thru November 29, 2015
Snap out of your routine by trying on a new persona on Monday. It's amazing how freeing a mask is, providing just the dose of romantic courage you need. Your possessive streak could be prominent in the early part of the week, but feelings and people need space to grow -- yourself included, when you think about it. Financial matters may occupy you on Thursday or Friday, but remember they're less important than emotional ones. By the weekend, you're much more centered, and it's an excellent time for you personally. Priorities and perspective in matters of the heart come easily now.
Angels watch over you, providing strength and love when you need it most. The Tarot of Angels describes what your birth angel says about you and your life path. Learn what the angels have done for you in the past, what they are doing now, and what they will do in the future to help you. Build hope and faith with the Tarot of Angels!
Read More »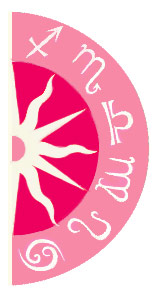 Discover what 2016 holds for you: