From July 6, 2015 thru July 12, 2015
Romance is on your radar Monday and Tuesday, so if you can't take time out to locate it during the week, make sure you plan to over the weekend. After the heart-fluttering outset of the week, you'll find yourself a bit bored and antsy on Wednesday, but be patient. Come Friday, you'll be full of passion, and your popularity will soar -- perhaps even to new heights with someone close to you. Saturday is more of the same, with people clamoring for your affection and time. You'll have a seemingly limitless supply of both. In fact, enjoy the view from above because it'll last all weekend. You look good up there!
The ancient wisdom of the Kabbalah joins with the symbolism of the Tarot, providing a map of your consciousness. Use your 10-card Tree of Life Tarot reading to understand your personal nature on all levels - love, work, finances, and more. This reading reveals where you are now, and in which direction your life is growing.
Read More »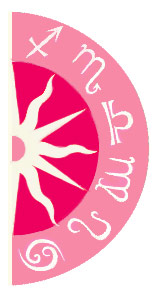 Discover what 2015 holds for you: