From June 29, 2015 thru July 5, 2015
Monday may bring an intriguing encounter. Keep an open mind and open heart -- and keep those eyes open, too. Then, are you ready for a little romantic enlightenment? Watch for that over the next few days, and again, be ready to give new ideas, people and situations more than a fair chance. Be generous! From Thursday evening through most of the weekend, love just isn't as straightforward (or perhaps one person isn't as straightforward) as you'd like. On Sunday, though, the understanding you seek is much, much closer. Reach out for it.
Worried about money? Your Gold Tarot can put you on the path to greater wealth! You'll see the financial strengths and challenges, and be better able to make the best of your assets. You'll be raking in the cash in no time with help from your Gold Tarot - it's like consulting a personal financial advisor!
Read More »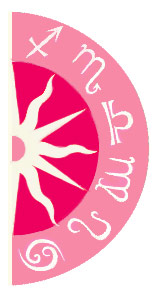 Discover what 2015 holds for you: