From May 4, 2015 thru May 10, 2015
You are thinking about long-term commitments on Monday -- even if you just started dating, or are very single! There's nothing wrong with thinking about it, and if the circumstances are right, you may want to open negotiations. Your subconscious mind is active, and a little mischievous, in the middle half of the week, and you may find that some things you believe for sure turn out to be only half true. Your sweetie or crush turns out to know a lot more than you thought about something big over the weekend.
Dreams are not just random mental events that happen when we are asleep. They are incredibly symbolic, unconscious messages. They can give you advice, warnings, and reveal secret meanings behind your circumstances.
Read More »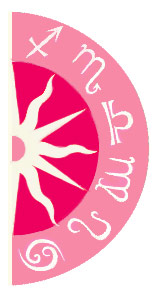 Discover what 2015 holds for you: