From February 1, 2016 thru February 7, 2016
Find yourself some company on the road as the week begins. You're full of energy and ideas right now, and you'll be at your best if you can share them with somebody else (and all the better if that involves an off-the-beaten-path sightseeing trip). Towards the middle of the week, don't expect your well-made plans to hold up to the rigors of the road. With fair warning, though, you should be able to take any disruptions in stride -- just be flexible. Take charge on Friday and Saturday (others will gladly follow your lead), and on Sunday, focus on friends (even if that means listening to a friend you've just made).
Fill your life with joy by learning about your personal chakras, or spiritual energies. Wondering why you feel out-of-whack some days, then fantastic the next? What is really happening in your soul? The Chakra Tarot helps you discover the truth by revealing the state of your body's seven sacred energy centers, and how each affects your life.
Read More »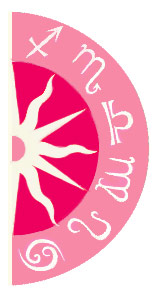 Discover what 2016 holds for you: