From April 27, 2015 thru May 3, 2015
Let someone else take care of the details on Monday, whether it's a tour guide, travel companion or concierge, since you'll want to be craning your neck at the big picture. Through the middle of the week, on the other hand, you're entirely self-sufficient -- guidebook, map and all. Sometime late Thursday, the cosmos starts sending all sorts of sweet stuff your way. Your appreciation for your destination and the travel experience as a whole is matched only by the appreciation you're getting from others -- all the way 'til Sunday.
By understanding the secrets hidden within your past lives, you can get closure and start planning the life you've always dreamed of. Your Karma Oracle explains who you were, who has had the biggest impact on you, your karmic inheritance (special gifts), and what you need to do to rid yourself of negative energy and get the life you really want!
Read More »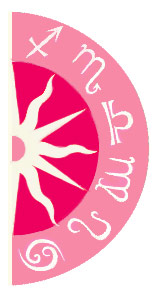 Discover what 2015 holds for you: