From April 27, 2015 thru May 3, 2015
Let someone else take care of the details on Monday, whether it's a tour guide, travel companion or concierge, since you'll want to be craning your neck at the big picture. Through the middle of the week, on the other hand, you're entirely self-sufficient -- guidebook, map and all. Sometime late Thursday, the cosmos starts sending all sorts of sweet stuff your way. Your appreciation for your destination and the travel experience as a whole is matched only by the appreciation you're getting from others -- all the way 'til Sunday.
Get a clear perspective on your perplexing situation! The Egyptian Tarot comes to us from the time pharaohs walk as gods among the living. The left eye of Horus, an indestructible sky god, is associated with the Moon (lunar cycles) while the right eye is associated with the Sun. Together, they'll help you see deeply into your present and future.
Read More »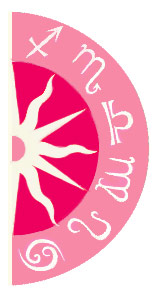 Discover what 2015 holds for you: