From November 30, 2015 thru December 6, 2015
Whether or not you're looking for love, your trip will bring you close connections and intimate interludes as the week begins. Looks like people can't get enough of your globe-trotting charms! Watch for a wrench in your travel plans come midweek, but don't fret -- just be flexible. (Hopefully you remembered to pack your easy-going nature.) Late in the week, you might feel friction with a travel companion, but don't give into conflict. Turn a potential argument into a bonding experience with a few kind, compromising words. This weekend, keep things quiet and don't over-indulge. The key to a perfect trip is to pace yourself.
By understanding the secrets hidden within your past lives, you can get closure and start planning the life you've always dreamed of. Your Karma Oracle explains who you were, who has had the biggest impact on you, your karmic inheritance (special gifts), and what you need to do to rid yourself of negative energy and get the life you really want!
Read More »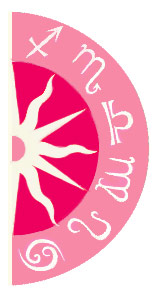 Discover what 2016 holds for you: