This Week in Sports Astrology: Steph Curry vs. Jayson Tatum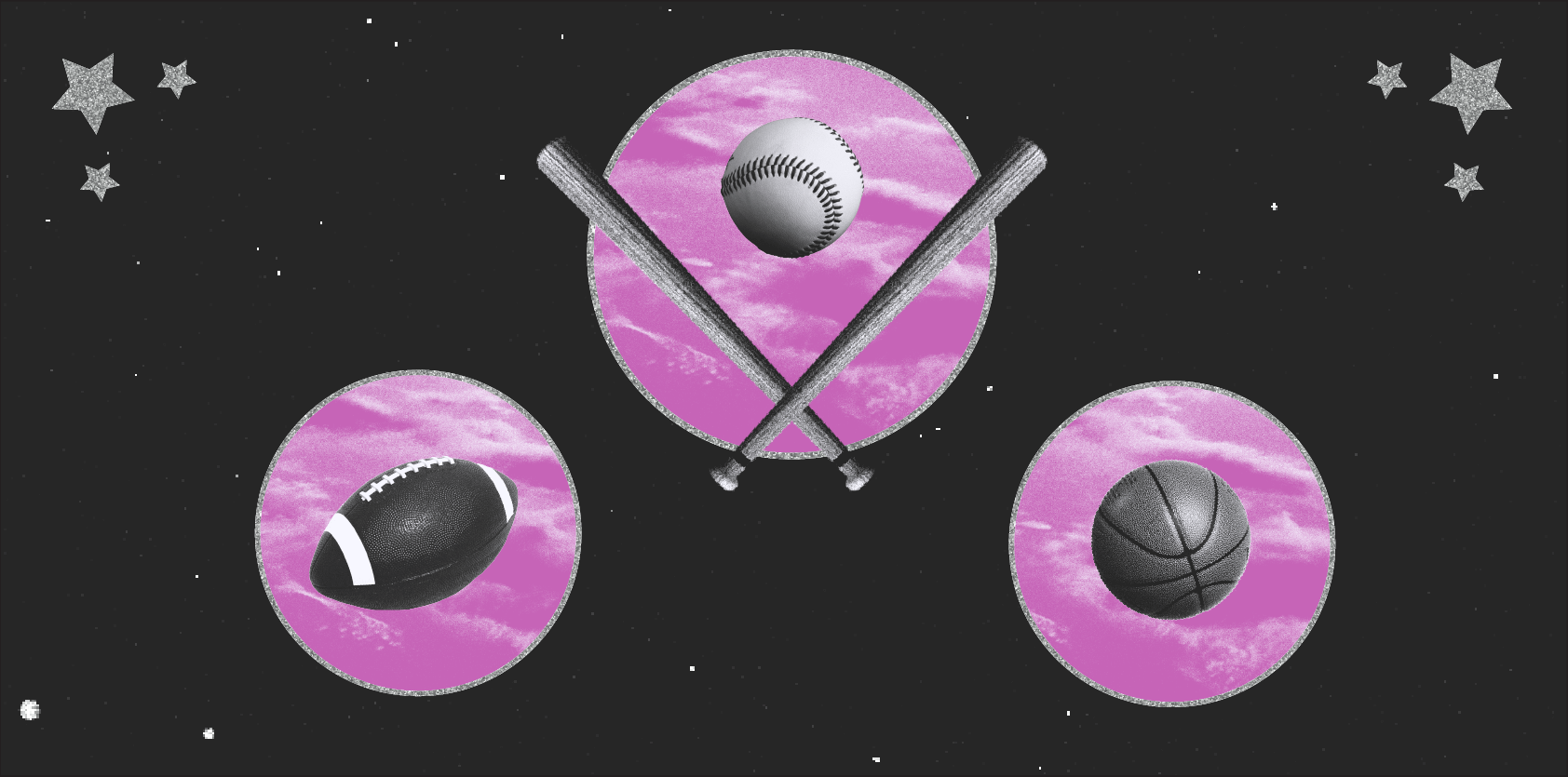 We're in the throes of the NBA Finals featuring Golden State Warriors vs. the Boston Celtics right now. For San Francisco games, home court advantage and experience loom large for the Warriors, as does the strong atmosphere and vibe at Chase Center.
But there are more energies at play here. The Celtics are hungry, seeking their first NBA title in 15 years. For the Warriors, it would be the first in 5 years.
And with a duel of Pisces in the mix—Warriors Steph Curry and Celtics Jayson Tatum—it's all up for grabs.
Pisces No. 1: Tatum
As I'm based in SF, I know a bit more about Steph and his openness to astrology and spirituality, having shared Steph's astrology chart on NBC Sports Bay Area. So we'll get to him in a sec.
So let's start with Jayson.
Born March 3, 1998, in St. Louis, Missouri, this Pisces is young and eager. He's a full decade younger than Steph, prompting Steph to comment, "I think we still have a lot in the tank, that's why we are here."
A three-time NBA All-Star, Jayson was named the NBA Eastern Conference Finals Most Valuable Player (MVP) in 2022. He also won a gold medal on the 2020 U.S. Olympic team in Tokyo.
Jayson has a stellium in Pisces, the sun, Mercury, Jupiter and Mars. He has transiting Pluto sextile his Mars: a crucial planet for an athlete as it rules energy, assertion, aggression.
A tremendous surge of energy is there for the taking, strike while the iron is hot. His extra energy can serve him well, as he is more focused and purposeful. He even exhibits leadership qualities.
Jayson is the godson of former NBA player Larry Hughes, who was his father's high school and college teammate. He is also a cousin of former NBA player and current L.A. Clippers head coach Tyronn Lue.
And he has a little boy, Jayson Tatum Jr., who is often referred to as Deuce.
Pisces No. 2: Curry
Now back to Steph. The Warriors point guard, was born March 14, 1988, at 1:51 p.m. in Akron, Ohio. Note the birth time. It's particularly cool to have this, as it bestows Leo Rising, the King of the Zodiac, on him and the Warriors.
(In a bit of cosmic trivia, Steph was born in the same hospital as Capricorn and billionaire L.A. Lakers shooting guard LeBron James, a.k.a King James.)
Steph was named the unanimous and inaugural winner of the Western Conference Finals MVP award and has long been regarded as one of the greatest basketball players of all time. But he's not just a great player. He is very spiritual and soulful. He mentioned during his Media Day appearance how appreciative and grateful he is for the journey. At heart he is a gentle, impressionable, and receptive. The world of feelings and intuition is powerful for Pisces.
Pisces has a rich inner life, with great sensitivity and empathy with others, and often senses things psychically or intuitively. Tolerant, forgiving, and nonjudgmental, Pisces is very accepting.
As a Pisces, Steph has deep compassion for the suffering of others, exemplified by the dedicated charity work he does with his Aries wife, Ayesha, with whom he shares stellar compatibility. Her Venus in Pisces connects to his sun in Pisces. He sympathizes with those less fortunate.
The two are blessed with three super cute kids. (I remember when Cancerian daughter Riley stole the show during Warriors win. And the parade and celebration at Oakland's Lake Merritt was awesome!)
Steph is a lover and a peacemaker rather than a fighter, and tries to avoid open conflict. And with Mars exalted in Capricorn, he will get the job done! An eight time NBA All-Star, he was won three NBA Championships. He is the son of former NBA player Dell Curry, and the older brother of NBA player, Seth Curry.
Pisces gifts may also lie in the realm of the creative, artistic, or musical, involving great sensitivity, inspiration, and imagination, responding strongly to beauty and love.
Forecast wise for Steph, Mars, a crucial planet for any athlete, is entering his tenth house of career and is also having Venus Return in Taurus. Mars transit in the tenth house can stimulate professional ambitions, and occurs once every two years. A drive for success, a concerted effort to reach the top, taking risk in and for career. Battles for standing, fighting for position, authority. And on a mellower note, who doesn't like the harmony and grace a Venus Return can bring? Honors and compliments, a career goes nicely. Good time for awards.
A side note to consider: Warriors Libra coach Steve Kerr, born Sept. 27, 1965 thrust into the spotlight lately, speaking truth to power, as he took a stand after the recent school shootings in Texas. He knows of what he speaks, as his own father was assassinated when he was a university president in Lebanon. The recent eclipse in Scorpio connected to his Mars, at 25 degrees Scorpio, as he pleaded for change.
My Sports Astrology Theory
Mercury, the trickster, Stationing Direct, June 3, 1:01 a.m. PDT, weird things can happen during a planetary station, expect the unexpected, and with Mercury stationing direct, the Warriors had an epic 4th quarter meltdown in Game 1. Also, Mercury has a square to Saturn in Aquarius, which stationed on June 4. Delay does not mean denial of the Saturn mantra.
Curry scored 21 points in the first quarter, the most he has ever scored in a single quarter in Finals history, joining Michael Jordan in illustrious history. And he made 6 out of 8, 3-pointers, a Finals record for triples made in one quarter. He finished with a game high 34 points! Quite the Curry Flurry, as it was reigning 3's! The 120- 108 loss was the Warriors' first at home this postseason.
Basketball Gods and Goddesses celebrated Al Horford Gemini birthday, June 3, as he combined with Jaylen Brown and Derrick White for an explosive 17-0 run in the 4th quarter. The Celtics erased a 12 point Golden State lead with a fourth. 40- 16. "The Sporting Green from the San Francisco Chronicle proclaimed, " Boston 3 Party Sinks Warriors." In true Pisces compassionate fashion, Steph said, "It's not ideal, but in believe in who we are and how we deal with adversity."
And in a cosmic coincidence, last but certainly not least, Happy Gemini Birthday Warriors and Celtics, June 6, 1946, according to Astrologer Cesar Love, author of Baseball, An Astrological Sightline and baseballastrology.com. He noted that the Warriors emerged as part of a multiple birth of what included 11 teams with the formation of a new league called the Basketball Association of America.
Among the other teams that shared the womb with the Warriors were born the same day are the New York Knickerbockers and the Boston Celtics. And Steph Curry astrology chart compliments the Warriors chart.
Here's to the Battle of the Pisces! No shortage of Star Power and Legends in the Making. The Warriors have appeared in 6 Finals in the past years, and tune into the Battle of the Pisces podcast, with Charlton Curry on Big C podcast.
Most Popular on
Astrology.com