Weekly Finstrology Update for July 25: Fed Actions Raise Hope, then Fade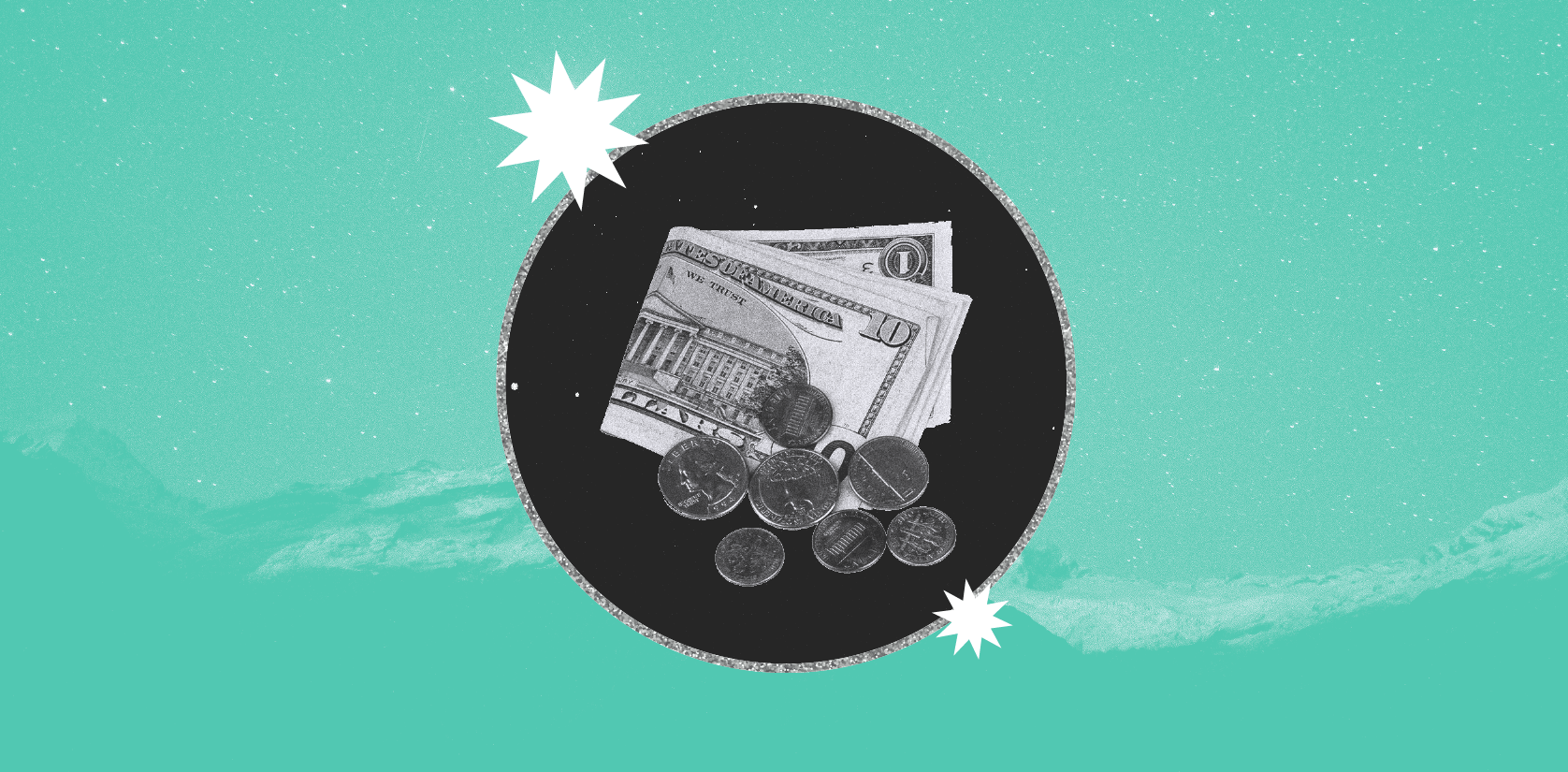 All eyes will be on the Fed as it meets on Tuesday and Wednesday to decide how best to combat roaring inflation. The most recent Consumer Price Index (CPI) report showed inflation at 9.1 percent in June, its highest rate since November 1981. Thus, market participants are anticipating the Fed will raise interest rates by at least 0.75 percent as it did in mid-June, with some expecting a hike as large as 1.00 percent when results are announced on Wednesday at 2 p.m. (ET).
The Fed meeting begins on Tuesday, July 26 under tension-filled astrological energy from two 90-degree squares—Venus square Jupiter and Mercury square Mars. 
Venus and Jupiter square off early Monday morning, so their influence is diminishing (yet still present) when the Fed meeting begins. This pair of benefics has different ideas about how to help. Venus in Cancer wants to make sure everyone has enough money to take care of their needs, while Jupiter in Aries wants to make a big splash and take big actions that will make it clear something is being done to address the problem. 
Mercury and Mars are building throughout Tuesday to their exact square in fixed signs at 3:13 p.m. (ET), suggesting that the Fed governors are at odds over how to interpret the data they are reviewing and how to take action as a result. With Mercury in Leo, everyone will be willing to express their opinion boldly and with the expectation that theirs is the right idea and interpretation. Mars in Taurus sets up for digging in their heels about what action to take. 
No matter the immediate market reaction on Wednesday afternoon, look for a more hopeful market interpretation by Thursday because of the new moon in Leo at 1:55 p.m. (ET) that provides a feeling that the newest plan will conquer all issues. Similarly, the new moon energy could put a positive spin on the morning's GDP and jobless claims reports. 
Hope could be short-lived, however. Just 37 minutes after the stock market closes on Thursday, Jupiter turns retrograde in motion and forces a review of the optimistic tone. Also, Mercury in Leo moves on to a square with Uranus in Taurus that is exact at 5:16 p.m. (ET) on Thursday and could portend some surprising financial news that pops the bright-idea balloon. Thus, be on the watch for trading in Thursday's overnight session to set a more bearish tone for Friday's trade. 
Markets on the Move
Three U.S computer chip makers are in the spotlight as the government could finally pass the Chips for America Act this week. The legislation, designed to reduce dependence on foreign semiconductor chips, would provide $52 billion in expansion incentives as well as a new, four-year 25% investment tax credit.
INTC Intel Corporation
Intel Corporation reports Q2 earnings on Thursday, July 28 at 5 p.m. (ET), one hour after the stock market closes. So, news from that earnings report will be reflected in Friday's prices, which makes perfect sense based on how the planets are lining up with Intel's first-trade chart.  
On Friday, the moon, Venus and Mars are in play from both the first-trade chart and transiting planets. Here's how: (1) transiting Venus is partile conjunct Mars; (2) transiting Mars is partile trine Venus and opposite the moon; and (3) the moon and Mercury are both conjunct first-trade sun. 
Those three transits look like they could mark a high on Friday, July 29, which also is supported because transiting Jupiter turns retrograde in motion 23 minutes before Intel's earning call starts, thus fortunes could be reversing.
Jupiter also is opposite the stock's first-trade Saturn and Jupiter on Friday but not to the degree. Prices made a low on July 5 when Jupiter was partile opposite first-trade Jupiter, a position that existed from June 26 to July 7. Thus, watch for potential lows when transiting Jupiter makes two more partile oppositions from August 19–30 (retrograde) and February 6–10, 2023 (direct).
AMD Advanced Micro Devices
Similar to Intel, AMD prices could peak on Wednesday, August 3, which is the day after the company's Q2 earnings call at 5 p.m. (ET) on Tuesday because the planetary connections to its first-trade horoscope are tight. 
Notably on August 3, transiting Venus is partile square first-trade Pluto, with transiting moon conjunct first-trade Pluto and Sun—the same transits that occurred on the day of AMD's record high of $164.46 on November 30, 2021. Also important is that transiting sun is partile conjunct first-trade Mars.
However, be on alert for an explosive reaction to the company's earnings report. That's because transiting Mars and Uranus are opposite first-trade Uranus, with Mars exact to the degree. Mars and Uranus also form a yod apex with first-trade Sun/Pluto at 19–21 Libra and first-trade Neptune at 18 Sagittarius, as they are both 150 degrees apart from the pair. 
NVDA Nvidia Corp.
Transiting Jupiter and Saturn are making conjunctions to three planets in NVDA's first-trade horoscope this year—Venus, Jupiter and the moon—that so far have all been near highs or on days of big gaps lower in price. 
Saturn conjunct first-trade Venus occurs three times—April 6 and August 5, 2022 and January 2, 2023. On April 6, prices gapped $5.20 lower from the previous day's low of $258.20. Be on the lookout for another low on August 5, when retrograde Saturn conjoins first-trade Venus.
The stock's Jupiter return was exact on April 19, 2022. Prices peaked the next day at $226.70. The upcoming Jupiter retrograde will not come back for another pass at NVDA's first-trade Jupiter.
Jupiter conjunct first-trade moon on June 10 was an island gap day in a wide gap between the June 9 low of $180.41 and the June 13 high of $163.12. Retrograde Jupiter conjoins the moon again on September 15 for a potentially bearish day; the final pass is on January 26, 2023.
On August 25, the first trading day after the company's reports Q2 results for the 2023 fiscal year, prices might be making a low. That's because Mercury and Mars are forming a grand trine with NVDA's first-trade sun and Neptune; the stock made its May 12, 2022 low at $155.67 with the moon and Mercury forming the grand trine with first-trade sun/Neptune. Also, the moon and Venus are opposite the stock's first-trade Uranus, which could represent a surprising reaction to the earnings report. 
Weekly Highlights
Soybeans High on Tuesday, July 26—With the moon and Venus trine first-trade Venus just ahead of a new moon, prices could make a high. In November futures, $14.27 per bu. is the end-of-cycle planetary conversion level that marks the end of a cycle. The next two levels lower that could provide resistance includr $14.13 and $13.38.
10-yr. T-note Low on Tuesday, July 26—Prices could make a low (interest rates a high) with Mars conjunct and Mercury square to the first-trade sun. Below current trading, the next lower planetary conversion level is 114-02.
Bitcoin High on Thursday, July 28—The new moon is activating the strong Mercury/Moon axis in bitcoin's first-trade horoscope, with added support from Venus and Mars trining their respective first-trade positions. The end-of-cycle planetary conversion level that mark stiff resistance is $25,090.
Crude Oil High on Friday, July 29—The sun and Jupiter form a grand trine with the market's first-trade Jupiter and Uranus. This formation has marked market highs in the past. These four end-of-cycle conversion levels could provide resistance: $100.48 per barrel, $107.68, $111.28, and $114.88.
All information in this post is merely the personal opinion of the author and not that of Astrology.com or any other person, company or entity. This information is not to be construed as financial advice, nor relied upon as such. Please contact your broker or financial advisor for trading and investment advice, and use astrological indicators in combination with other trading-decision inputs. Past results are not necessarily indicative of future market behavior.
Most Popular on
Astrology.com