Jupiter Retrograde in 2022: Becoming One With the Universe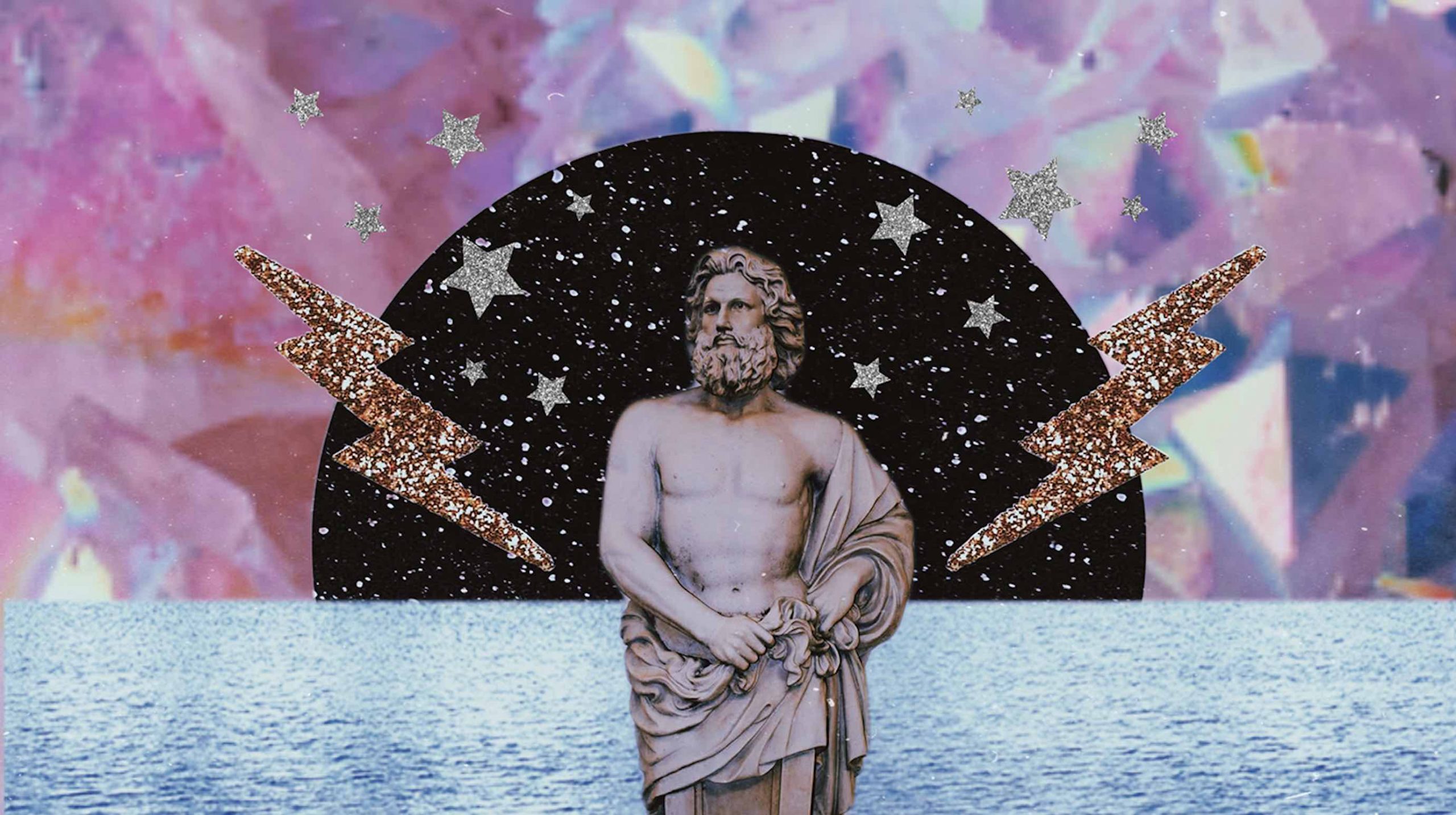 Jupiter retrograde dates: July 28 to November 23, 2022.
In 2022, Jupiter will be retrograde in Aries & Pisces:
Jupiter enters the pre-retrograde shadow on May 4, 2022, at 2:26 p.m. Pacific Time at 28°48′ of Pisces.
Jupiter enters Aries on May 10, 2022.
Jupiter goes retrograde on July 28, 2022, at 12:11 p.m. Pacific Time at 8°43′ of Aries.
Jupiter re-enters Pisces on October 27, 2022.
Jupiter goes direct on November 23, 2022, at 2:29 PM Pacific Time at 28°48' of Pisces.
Jupiter leaves its retrograde shadow on February 14, 2023, at 8°43′ of Aries.
Learn everything about planets in retrograde.
Jupiter Retrograde in Aries & Pisces Meaning
When Jupiter, which is called the "Great Benefic," goes retrograde, it's not necessarily a bad time. This planet doesn't really affect us the way that the others do during its backward stint, which makes life seem easy and breezy for most. When Jupiter moves backward in Aries, the only thing to watch out for is that there may be challenging moral dilemmas that hold us back from making decisions. Choosing the right path will take time and consideration to ensure that we're on track. Because Aries can bring a fiery, rash energy, not acting erratically and impulsively is key. 
Jupiter retrograde in Pisces is a moment of restoring faith and being at one with the universe. It's also a rare opportunity for believing in oneself. Our beliefs will be strengthened, as well as our ability to be compassionate towards others. Our intuition and beliefs will guide us to a deeper understanding of ourselves and the world around us. When the gas giant moonwalks, it also brings us the opportunity to reevaluate our ideologies, as well as the opportunity to revisit mystical thoughts and ideas that have been on our minds for years.
Key Jupiter Retrograde Aspects in 2022
August 18: Venus and Jupiter retrograde harmonize by a trine, expanding our hearts and wallets. Don't get too lazy during this transit. 
September 1: Mars and Jupiter retrograde connect by an opportune sextile, giving expansion to our passions and desires. 
September 2: Mercury in Libra forms an opposition with Jupiter retrograde in Aries, expanding our minds and belief systems.
September 26: The sun in Libra forms an opposition to Jupiter retrograde in Aries, expanding our egos. This can be a time when we are acting narcissistic and assured which can lead to cocky sentiments. 
October 1: Venus in Libra forms an opposition with Jupiter retrograde in Aries, which is an expansion of money and love. A big karmic payback could come our way in those matters.
October 12: Mercury in Libra forms an opposition to and Jupiter in Aries, while they are both retrograde, which may make us drop the ball on projects. 
November 16: Mercury in Scorpio trine Jupiter retrograde in Pisces, allowing us to explore and understand our subconscious desires. 
November 20: The sun in Scorpio forms a trine to Jupiter in Pisces, giving us the drive to move forward in matters. 
If you're confused about an important person or situation, a live psychic reading can bring the clarity you need!
Jupiter Retrograde 2022 Effects:
The retrograde will be most beneficial for cardinal signs: Aries, Cancer, Libra and Capricorn. It'll make them feel as though their world is growing and evolving. 
It'll also be a wonderful time for mutable signs: Gemini, Virgo, Sagittarius and Pisces because their lives will become emotionally richer and abundant. 
Fixed signs: Taurus, Leo, Scorpio and Aquarius are going to feel it the least, because this transit will have minor effects on them; and it will mostly change their daily routine in minor ways. 
Your 2022 Horoscope has vital information about how to harness Jupiter's powers!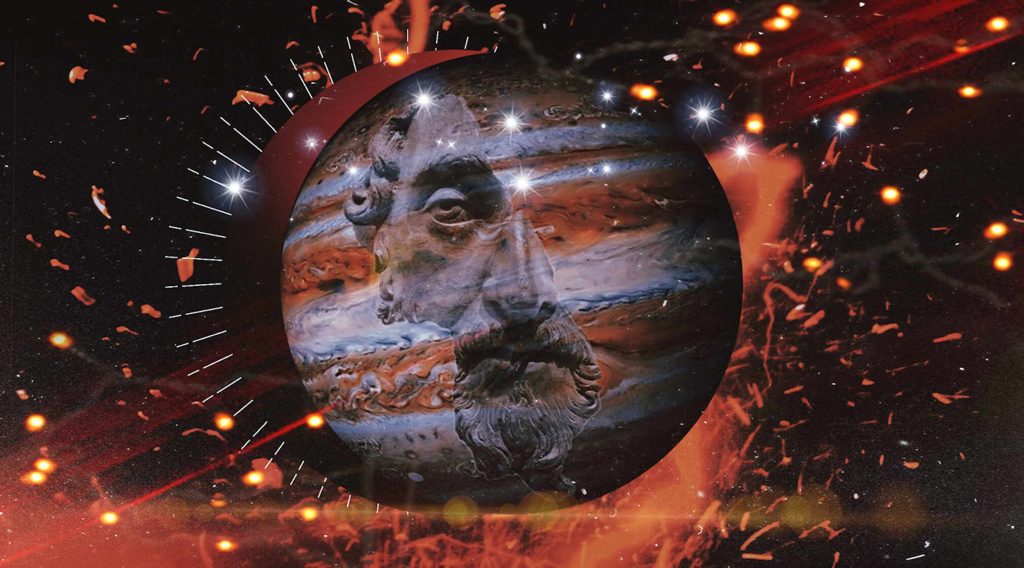 Jupiter Retrograde 2022 Horoscopes
Aries
The first part of the retrograde will have you running around town like a busy bee. When Jupiter retrograde moves back into Pisces, it'll be a time of introspection and reflection. Think of this time of solitude as a blessing in disguise. Not only will you be able to take care of everything that crosses your path, but you'll be able to win at every endeavor. Nothing will stand in your way of success, as you're now protected by the universe.
Taurus
You may feel as though you're alone on your own iceberg in the ocean for the first part of the retrograde, but you'll come to see that you're cared for and loved. People are wanting to hook you up with opportunities, due to your reputation and skills. With your networking abilities on point, you can attain greatness without a hitch. This will allow you to reach new heights within your goals and will help you find yourself in a wonderful work position.
Gemini
This is a wonderful time for you, which means you're able to connect with people and projects that hold meaning. Work opportunities are pouring in, making you feel very blessed in your career. Before taking everything on, decipher the best gig with an open mind. What looks good on paper may not be what you want to do in the long run. Since Jupiter also relates to blind optimism, be careful before rushing into a professional decision.
Cancer
Inspiration is key to finding your place in the world. While you may look within or in outside sources, it's important to be content with what you have. Yes, you don't have everything you want, but that does not mean you can't attain it soon. You will. Trust the process and believe that things are changing in the future. The present may seem boring, but this is the calm before the change occurs.
Leo
Don't ignore the red flags and minor details when Jupiter is in Aries for the first part of the planetary retrograde, Leo. Financial matters are coming to a head during the second part of the retrograde, as your overspending is finally catching up with you. Curtail your frivolous habits and be cognizant of the amount of cash you are releasing from your bank account. Stop being super generous with others and yourself. Sales and budgets are your friends now.
Virgo
Intimacy is a theme for you during Jupiter's backwards spin. The close relationships in your life are important to you, but you're finding that many of them aren't worthwhile anymore. Your heart is opening to others and people are giving you extra adoration now. However, you're learning to be more selective as to whom you invest energy and love in going forward. Relationships that are strong will thrive and survive, while those that aren't will fall to the waste side.
Libra
You have many standards when it comes to people that you're in business with and in commitments with. The catch is that they may not be as honest and transparent as you would like. All the frustration will end with you opting out of some opportunities in order to maintain a moral high ground. Before making any commitments or signing documents, ask a third party for their advice on the matter. This will help to guide you along your journey and give you the opportunity to understand what's in store.
Scorpio
Romance and creativity are in the air, allowing you to seek new heights around such sentiments. The only downfall is that you may be having such a wonderful time enjoying life, that mundane activities will fall to the waste side. Try to keep yourself grounded to maintain balance in life. If you can do this, then you'll thrive during the transit. One thing to watch out for is overindulgence. Don't spend your time engaging in reckless activities when you could be creating and growing your life in exponential ways. If you want to take a chance and roll the dice on a bet or gamble, you could win big during this time, as long as you take calculated risks that are within your budget.
Sagittarius
You may be feeling stifled by your current living situation and in the mood for more space. Consider moving to a new place or location that gives you spiritual and emotional fulfillment, rather than settling based on finances and circumstances. This will be beneficial and fulfilling in the long run. This is also a very fertile time for you, which means that you can throw your dreams and artistry to create something very special.
Capricorn
Making connections seems effortless at the moment, as others are being drawn to you. The lesson is to value those who you are meeting and to not seek them for cache or status. Learning to appreciate others is a mindset that you'll be forced to understand during this cosmic transit. You may even find that it's time for you to move into a bigger home, or away from the city into a place where you have more space.
Aquarius
You have not been focusing on money or material wealth, but your fortune is coming to you. If you appreciate the abundant gifts of the universe by practicing the law of attraction, you can attain major blessings and gifts from the material realm over the next several months. Don't stress your financial situation. Abundance and prosperity come to those who wait—you're no different. Have patience and trust the process.
Pisces
For the first time in a while, you are putting yourself out there and welcoming new experiences. Your optimism and faith will guide you towards great experiences with amazing and exciting people. Just don't take too much on at a time, as you may easily become overwhelmed if you do. The good news is that your confidence will be boosted, allowing you to feel positive and optimistic about yourself and everything that comes your way. Nothing will seem tragic, as your faith in humanity and the world around you is high.
Store
Recommended Reports For You
Most Popular on
Astrology.com