July Forecast: Hard Conversations Shatter Illusions to Heal Collective Wounds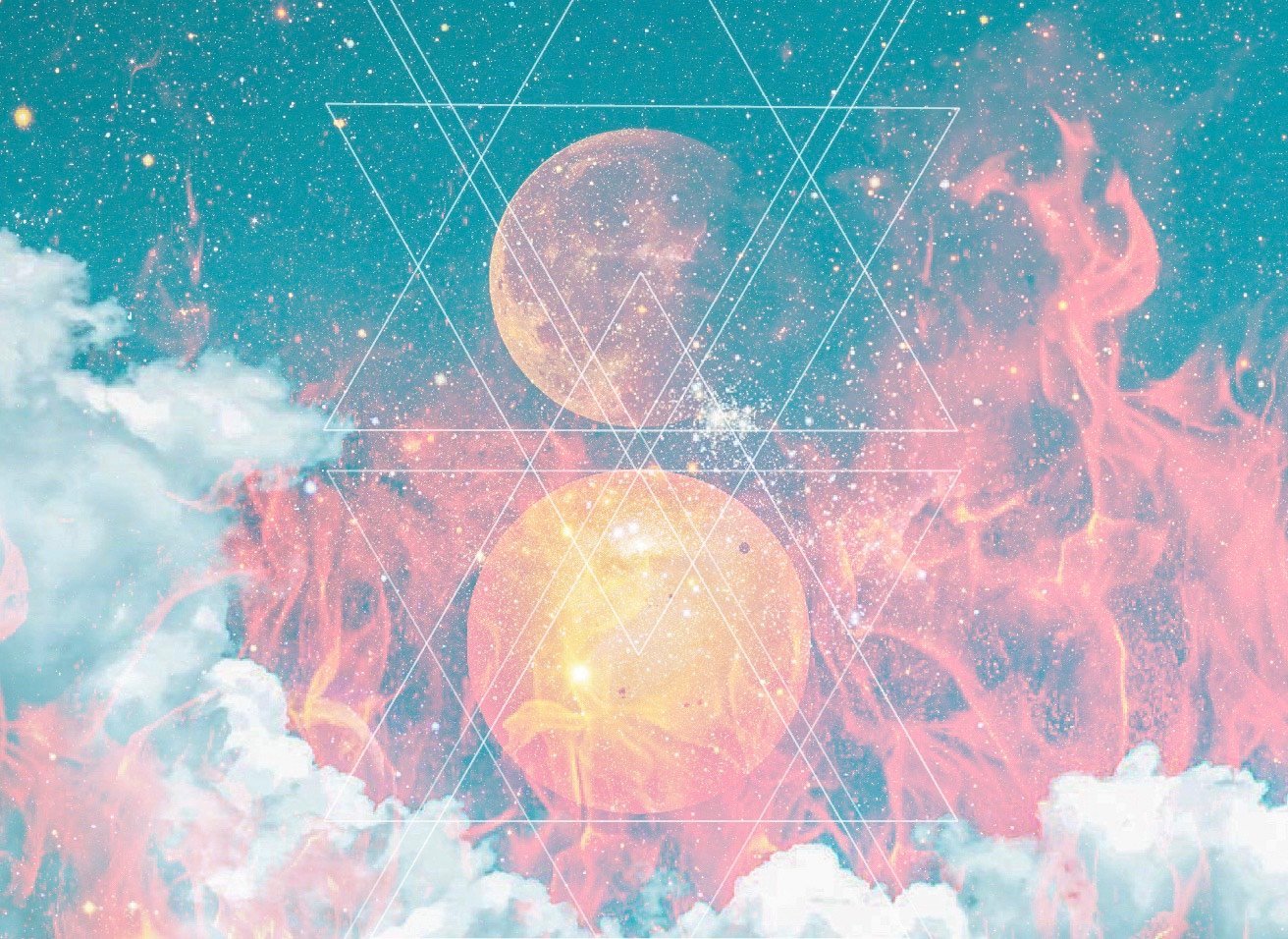 The month of July carries us into the second half of 2020, in the wake of complex developments and momentous changes that broke open in June. As the pandemic continues, the resulting strain on our economy and social systems unfolds. It seems that this global health crisis was the stress test that has revealed the mass inequities in our world. The realities of systemic racism and political corruption are now fully in our mainstream awareness, and the forces of revolution answer to reshape our reality. 
As the liminal, and ultimately transformative passage of 2020 continues, we leave behind the eclipse season this month and enter six months of Mars in fiery, propulsive Aries. Tensions are high, urgency is palpable, and we have a collective sense that even though Saturn is moving retrograde, there is no going back to the status quo of former times. A new era is being born in the fires of change, and there is more work to do before the ideals of our society can be fully realized. 
July features important planetary connections with Mercury in emotive Cancer for another whole month, as discussions, expressions, and strategies for health and well-being continue. Chiron, the asteroid of soul wounding also features prominently, as compassionate conversations and deep inquiry open the paths toward lasting change. As we enter Leo season, we reconnect to our hearts and sources of courage and inspiration. 
July 1: Mercury Rx is square Chiron, and Saturn Rx re-enters Capricorn
The month of July starts with ongoing hard conversations that uproot the sources of our collective wounds as Mercury retrograde in sympathetic Cancer forms a challenging square with Chiron in primal Aries. This catalyzing aspect has the effect of illuminating deeply entrenched patterns in painful, but essential ways. Aries is the cardinal sign of individuality and self-authority, and in Chiron, it symbolizes the current heightened awareness around identity politics that has arisen in our society. The urgent discourse continues, challenging the privileged and powerful to be aware of the ways their benefits are maintained by disempowering others. Indeed, discussions will be an effective form of how to restructure our society and build a more inclusive culture. Still, it will require hearing the accounts of ongoing systemic wounding that cannot be healed by words alone.
On the same day, Saturn retrograde moves back into Capricorn, which may symbolize attempts to reassert order and structure in society and our financial systems to rebuild the economy, and restore a sense of order to our world. We may be examining how to salvage what remains of our traditions, to balance what can endure with what no longer serves us moving forward. 
Saturn will be retrograde until September 19 and will be in Capricorn until December 17, indicating a period of deconstruction of global systems down to the foundations so that we may rebuild anew. Along the way, we may find that the very foundations we have built our institutions on may also need to be deconstructed, as an old materialist paradigm surrenders to a new era of social reform.
July 4: A full moon/lunar eclipse in Capricorn
In the late evening of June 3, the moon enters pensive Capricorn, joining Jupiter, Saturn, and Pluto in this robust and pragmatic sign. This passage brings the emotional awareness of the moment into the sobering planetary territory that has propelled the most momentous changes of 2020. Here in Capricorn on July 4, we now have the final lunar eclipse in the Sea-Goat's sign for some time, closing out a difficult passage that began in 2018. 
The full moon is a symbol of culmination, a peak of energy and manifestation that was set in motion six months ago when the moon was dark in Capricorn. When eclipsed, this lunation is an opportunity to look back on all of the ways we have been tested, tempered, and ultimately made more resilient by the challenges and hardships of recent years. 
Capricorn is ruled by Saturn, the planet of trials and perseverance, the sort of austerities that purify our intentions and mold our ideals into enduring wisdom. There may be a final act of release and purification that some of us will be called to enact during this eclipse that prepares us to walk a new path, as patient and brave as the resourceful goat. It will be especially important to observe self-care practices and be gentle with ourselves tonight, as eclipses traditionally symbolize a drain on our energetic and psychic resources.
July 8: Mercury Rx is square Mars
Mercury retrograde in sensitive Cancer forms an edgy square with Mars in impulsive Aries on July 8, bringing the challenging conversations of our times to a fever pitch. This aspect symbolizes the ongoing growing pains that we are experiencing as we collectively cross the paradigm-shifting passage of 2020. This Mercury/Mars square is an echo back to the Mercury/Chiron square of July 1, where the conversations around systemic wounding broke through to a new level. 
Now, there may be heightened restlessness, urgency, and reactivity overwhelming the conversation as we try to take action to correct these injustices and inequalities. The particular challenges this Mercury/Mars square symbolizes are hot debates that flare into arguments and differences of opinion working at cross purposes when trying to implement necessary changes. 
Mercury in Cancer highlights the raw emotional vulnerability in the tone of collective discussions. Yet, Mars in battle-ready Aries highlights the underlying anger, outrage, and frustration like a fire spreading faster than it can be contained. Mercury in nurturing Cancer for all of June and July reminds us to keep our communications centered in compassion, healing, and protection so that we do not lose heart and ultimate purpose of this year's societal revolutions. 
Read me: Mars in Aries and What It Means for Coronavirus
July 11-12: Chiron goes retrograde, Mercury goes direct, and the sun is trine Neptune Rx
On July 11, Chiron, the asteroid of healing personal and collective wounds, goes retrograde on its course around the sun. Chiron is a distant asteroid; it's path long and slow, so the retrograde station may not be felt overtly. It does, however, mark this moment in time, and emphasizes its themes by carrying us back on the path of deep healing to ensure that this thoroughly explored. Shortly after, the moon in potent Aries forms a conjunction with Mars, and Chiron, bringing bold and assertive emotional awareness to the significance of this retrograde passage. 
This retrograde is a time to pause, to go deeper into our collective wounds, and to illuminate the path toward healing that lies in personal and collective soul work. This inner work may not at first appear as active, visible progress, but will lead to the transformation of the heart that will allow actual progress to occur. Chiron in Aries is the wounding of self and individual authority, making us ask ourselves what are the ways that we have been wounded just for being who we are? We may need to face fears of standing out, speaking up, and being heard as we claim our agency and enact our courage.
The following morning, the potent and emotional conversations of our times begin to move forward again, and Mercury in Cancer goes direct. Though the tone of communication is still raw and vulnerable, themes of healing and protection may begin to progress from this point forward. Discussions may slowly begin to connect and become less discordant in the upcoming days as we work through our challenges with honesty and compassion. There will be more opportunities to be heard and understood as we press on.
Meanwhile, the sun in Cancer forms a supportive trine with Neptune in Pisces, symbolizing energy and conscious awareness applied toward healing the collective. This potent water trine is an opportunity to emotionally and ideologically unite the world under a shared vision of equality. Though we feel so divided in these times, with many complicated issues to resolve in our hearts, we all long for peace, belonging, and universal well-being.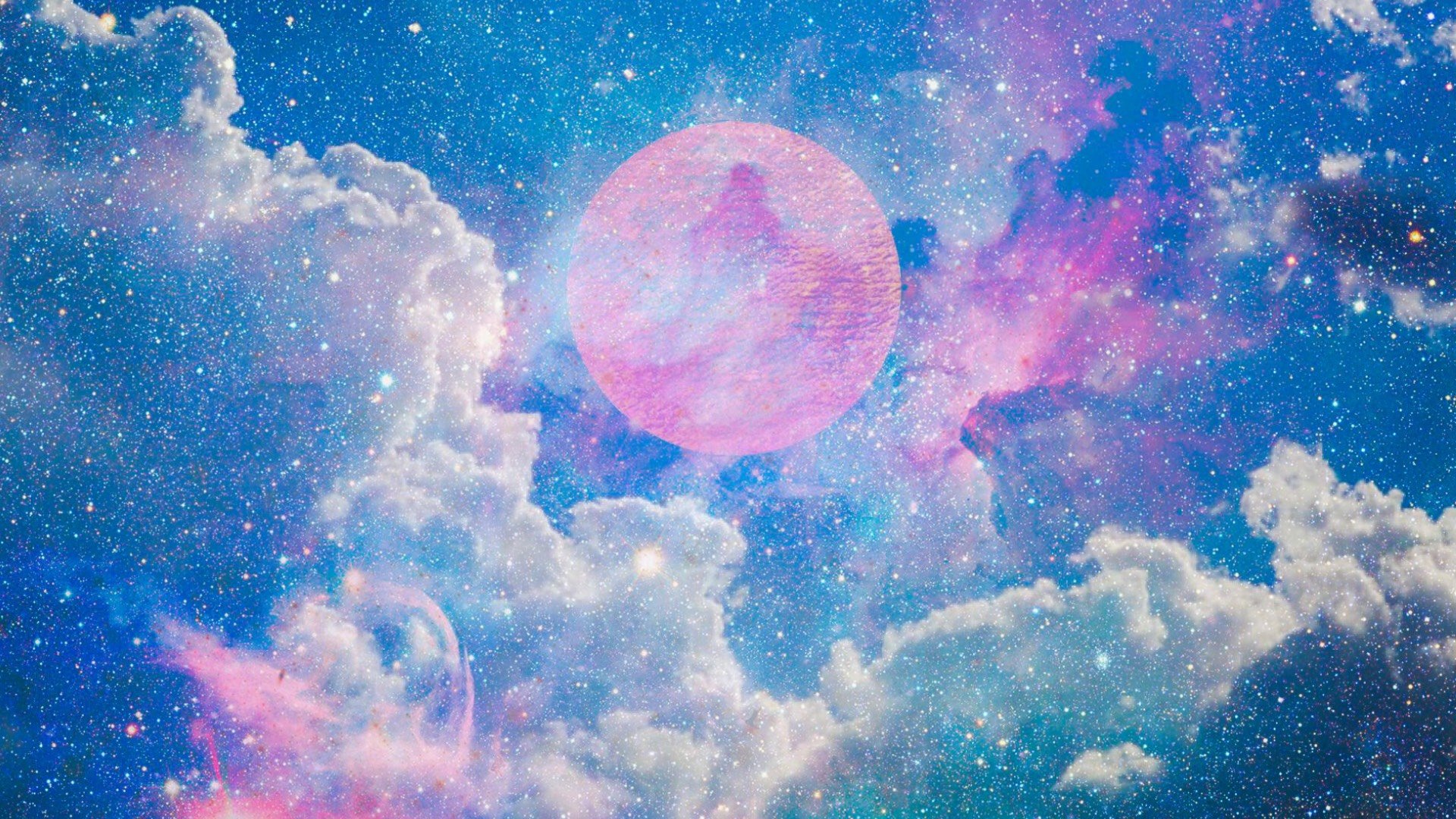 July 14-15: The sun is opposite Jupiter, Mars is conjunct Chiron Rx, and the sun is opposite Pluto Rx
The sun in Cancer forms an opposition with Jupiter, still retrograde, in Capricorn, bringing the themes of finances, resources, and the actions of those in authority into conscious, public perception. This opposition may highlight a turning point in the ways our laws and initiatives are being restructured around the world's most urgent needs. As the ongoing pandemic crisis continues, this aspect may also symbolize new health initiatives and the redistribution of material and financial resources.
Shortly after, Mars in propulsive Aries forms a conjunction with Chiron, bringing full-blown martial power in contact with the collective wounds of our times. This potent aspect may symbolize a bold initiative or a kind of spiritual uprising in response to the current and acute personal and societal inequities. There may be cathartic bursts of righteous anger and outrage around this date, and urgent, restless actions in the face of what we can no longer ignore. 
In spiritually restless and cathartic times, what lies in the shadows comes into the light of our perceptions as the sun in Cancer forms a confronting opposition with Pluto in Capricorn. What is hidden can no longer be ignored, as the contents of collective darkness resurface so that they can no longer determine our fate. We have an opportunity now to break the bonds of toxic psychological and ideological patterns so that we are no longer personally or collectively controlled by these. Awareness is only the first step, but crucial so that we may know how to apply love and healing to the darkest corners of our soul.
July 18-20: The moon is conjunct Mercury, a new moon in Cancer, and the sun is opposite Saturn Rx
The waning moon, at home in protective Cancer, highlights a passage of powerful emotions and empathy this month as it joins with Mercury, the messenger. This aspect helps to put words to the deepest feelings of the moment, facilitating our access to a new emotional vocabulary. This conjunction is the prelude to the new moon in Cancer on Monday. We are approaching the closing of the lunar cycle, and the beginning of the next.
The new moon is always a fresh start, and a reflective still point where a particular area of our lives has been cleared away and primed for further growth. Within the next six-month period, until the moon is full again in Cancer, we will be planting and nurturing the seeds of renewal and rebirth. We can look to the house that Cancer is on the cusp of in our birth charts to see how this lunar phase is impacting us personally. 
For the past two years, we have been experiencing eclipses in the Cancer/Capricorn axis, which have been challenging, purifying, and strengthening the themes of emotional authenticity and material mastery. Now that this process is over, for now, we may notice a new relationship to these themes in our lives and have the opportunity to engage them with more clarity and certainty. This new moon may be especially potent and reflective, bringing to surface deep feelings that we can sit with meditatively.
Soon after, the sun in Cancer forms a polarizing opposition with Saturn in Capricorn, an echo and further development of the sun's oppositions with both Jupiter and Pluto on July 14. The emotional awareness revealed within the reflective space of the Cancer new moon may illuminate how we can reconstruct the outer world. While we are rebuilding the foundations of society, we are rebuilding the foundations within ourselves, with the two intrinsically linked.
July 22: The sun enters Leo, and Mercury is sextile Uranus
On July 22, a new season dawns, with the passage of the sun out of reflective and insular Cancer, and into bold, passionate Leo. Leo season is the homecoming of the sun, the height of summer, where optimism and celebration abound. For those who practice seasonal ritual, and planetary magic, Leo season is a prime time to harness the power and regality of the sun. 
Though the world continues through a rough passage of upheaval and transformation, Leo season is a reminder that this work is worth the effort. This season is a time to feel inspired, to feel free, and to enjoy life to the fullest extent while balancing our duties and responsibilities. While we need to observe safe practices amidst the pandemic crisis, we can still explore ways to work creatively within our limitations to restore our energy and open our hearts. 
Later in the day, Mercury in sensitive Cancer forms a collaborative sextile with Uranus in earthy Taurus, symbolizing, if only for the moment, that compassionate communications are potentially working in harmony with the innovative, revolutionary energies of our times. There may be some breakthroughs in discussions, and new ways to meet our collective challenges are suddenly revealed.
July 27: Jupiter Rx is sextile Neptune Rx, Venus is square Neptune Rx, and Mercury is square Mars
Jupiter in Capricorn this year has set a tone for cautious optimism and calculated risk when managing our material resources and seeking opportunities in lean times. Neptune in Pisces reminds us of a sense of transcendence and the ability to pull back and see the bigger picture. This bigger picture may reveal a world working on ushering in a collective dream that requires profound spiritual and ideological renewal to make possible. Today, the resourceful energies of Jupiter collaborate with the boundless realm of Neptune. They may represent a turning point in our efforts, and a small glimmer of hope for the future. 
These hopes may feel somewhat tenuous, as we explore another dimension of challenges when realizing these as Venus makes a third square aspect with Neptune in Pisces this year. The first Venus/Neptune square occurred on May 3, while both planets were moving on a direct course. This introductory passage highlighted indulgence, escapism, and a foggy sense of our desires and intentions. 
The second square occurred on May 20, when Venus was retrograde, drawing us back into this disorienting aspect to examine our relationships and look into the contents of our hearts. This time, Venus is on direct course while revisiting the square with Neptune, and it seems we have a final and perhaps conclusive moment to face the ways our desires may be working at cross purposes with serving a collective belief and vision. 
At this point, we are hopefully wiser, having learned so much about our capacities for love, commitment, and relatedness over the past few months with Venus in Gemini. We are potentially more able to clear the fog of this aspect and navigate toward better choices. There is potential to harness the escapist qualities of this Venus/Neptune square for creative purposes and to guard against the pitfalls of delusion.
In the afternoon, Mercury in emotive Cancer forms a square with Mars again, this time with the messenger planet on a direct course. This aspect could be a revisiting of the debates and confrontations of July 8, with a similar heated and frustrated tone. The hope is, however, that with Mercury now direct, the communication, though catalyzing and severe, may be less distorted and potentially more constructive. 
July 30-31: Mercury is opposite Jupiter Rx, Mercury is trine Neptune Rx, and the sun is trine Chiron
The final days of July are significant, holding harmonious aspects that symbolize the potential for growth and integration after a tumultuous and somewhat volatile month. As Mercury in protective Cancer forms an opposition with Jupiter in constructive Capricorn, there is potential to hold in balance compassionate, emotive conversations with the fair allocation of justice and resources. As Mercury forms a potent water trine with Neptune in Pisces, there is a strong potential that the emotive discussions of the moment can support a collective vision of healing, and universal connection.
As the sun in magnanimous Leo forms a powerful fire trine with Chiron in fearless Aries, there is potential for our personal and collective energies to be directed to healing our deepest wounds. In medical astrology, the sun in Leo rules over the heart, the seat of courage and vitality. The potent and energizing aspect between the sun and Chiron encourages us to stay centered in our hearts as we connect and build a heart-centered culture that is equitable and sustainable for all.
Image by Debbie Stapleton
Store
Recommended Reports For You
Most Popular on
Astrology.com