June Forecast: Potent Lunations Herald in an Epic Summer Solstice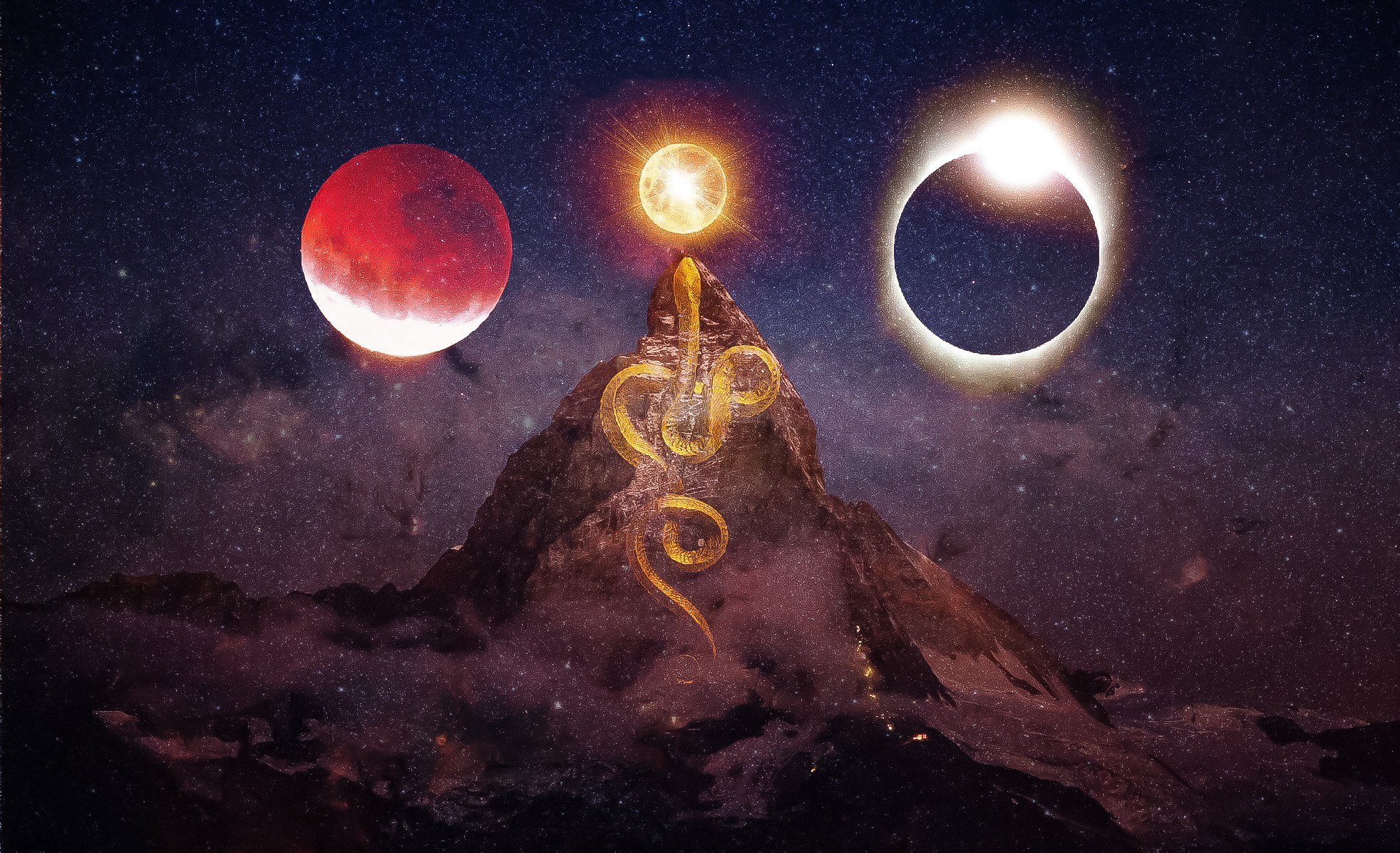 While May's triple planetary retrograde bound the world to a holding pattern, June's cosmic weather will begin to rocket us forward into a new global paradigm. With many planets still on reverse course and more to come, progress still feels slow, yet a series of mobilizing Mars aspects this month will stoke necessary action while urgency bubbles under the surface.
June is the month of the Summer Solstice, the apex of the year, where day outweighs night and collective energy is at its peak. This year's Summer Solstice, however, coincides with an annular solar eclipse in protective Cancer, which symbolizes a darkening of perceptions, an air of caution, and a shadow of uncertainty over our future. We know the world has changed forever, but to what magnitude is only just beginning to be understood, as we take the first tentative steps back to the outer reality that awaits.
June hosts two eclipses, one lunar and solar, and is bookended by both Venus and Mercury melding into the fiery heart of the sun. We also have Mercury in sensitive Cancer for the duration, after its sprint through three signs in May. Later in the month, Mercury turns retrograde, as does Neptune, casting an emotive and illusory shroud over the collective mood.
The final week of June is when we begin to feel the descent from the apex. We will catch the momentum of Venus turning direct; and then Mars, the planet of drive and confrontation, will ignite in its home sign of Aries for the rest of 2020. The month ends with what may be a bold reality check−the second Jupiter/Pluto conjunction of the year. If it sounds epic and transformative, that's because it is, so being aware of this momentous mid-year shift will help us to better navigate what may be rocky terrain, and to harness the vast opportunities that are coming within reach.
What sign is Jupiter in your chart? Find out!
June 2-3: Venus Rx is square Mars, and enters the heart of the sun
As the moon moves into the dark, probing territory of Scorpio, the mood is right for shadow work and deep self-inquiry. Venus, still retrograde in curious Gemini, comes into an edgy square aspect with Mars in empathic Pisces. This aspect symbolizes a time of friction between desires and a need to take action. That dynamic may appear for some of us on a personal level, while collectively it can push/pull tension in our collaborations. The world is awakening as individuals come back into the public and resume some normalcy, yet there will be differences of opinion on how fast or slowly these efforts should proceed for the good of us all. Since this square occurs between two mutable signs, it is calling on us all to continue adapting.
The following day, an opportunity to clarify our intentions and reassess where we stand in our relationships will come in the form of Venus' conjunction with the sun. The melding of Venus with the sun is sure to illuminate any tricky relational patterns embedded in the shadows. Venus' visit with the sun this year is called the "inferior" conjunction, which means that it's passing between the earth and sun on an intimate, interior journey. This conjunction offers an opportunity to go within, engaging the heart's wounds and uncertainties that come to light now. Venus is always trying to work in our best interests but may be clouded and impeded in her efforts at times by our lack of restraint or honest self-awareness, or in difficult circumstances. All of the above may apply in these uncertain times.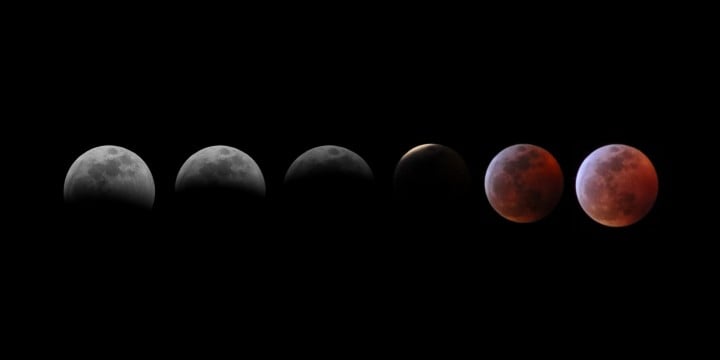 June 5-6: Mercury is sextile Uranus and square Chiron, there's a full moon/lunar eclipse, and the sun is square Mars
Friday begins with Mercury in sympathetic Cancer moving into a supportive sextile aspect with Uranus in earthy Taurus. This sextile connects the swift yet emotive communications of the moment with the radical and innovative energies of our times. The Mercury/Uranus connection may coincide with emerging public health strategies that feature an inventive use of resources, and with everything that gives us material security. Discussions about food, medicine, and finances are all on the table.
Mercury in protective Cancer then moves to form a square with Chiron in primal Aries, highlighting some friction and urgency on matters of healing and trauma. Personally and collectively, we may be reorganizing our health and food supplies. Yet our collective wounds may also need tending. This edgy square will likely prod some in-depth discussions and therapeutic consultations.
Midday, the sun and moon come into absolute polarity, forming this month's full moon in Sagittarius. That moon will be shrouded in the soft shadow of the earth, creating a penumbral eclipse. The full moon/lunar eclipse in Sagittarius is near the lunar south node, which traditional astrologers observed having a purgative effect on lunar energies. A philosophical or idealistic theme may come up for question now, as well as a call to let go of ideas and feelings that block our ability to be lucid and adaptive. We will not see this eclipse in the daylight of the northern hemisphere, but those in the southern hemisphere may see the subtle haze on the moon at night.
The following day, the moon enters pensive Capricorn, and the sun in eclectic Gemini forms a square with Mars in empathic, mutable Pisces. This aspect activates intellectual awareness coming up against Mars' potent yet nebulous energies in Pisces. Drive and initiative are active now, but there may be some collective confusion on how to direct this. Mars' power is likely to be directed toward some unlikely places but may need to take form in protecting the vulnerable.
June 11: The sun is square Neptune, and Venus is sextile Chiron
The theme of balancing ideals with reality continues this month, as the moon moves into dreamy, emotive Pisces, and the sun in swift Gemini forms a catalyzing square aspect with transcendental Neptune, also in Pisces. This aspect may have the effect of clouding perceptions, heightening frustrations, and triggering escapist urges. We try to see the challenges of these times clearly and objectively, yet the answers remain elusive. This aspect can also result in low energy, diminished vitality, and nebulous thoughts and communications. A focus on rest, regeneration, and building immunity may be especially crucial for us now on a personal and collective level.
Shortly after this, retrograde Venus forms a supportive sextile connection with Chiron in primal Aries. The month began with a stimulating Venus/Mars square and an illuminating Venus/sun conjunction, which sets the conditions for us all to do our most profound soul work and karmic healing. While today's mood is somewhat nebulous and may inspire escapism, this sextile reminds us to stay focused on the darkest places of the heart, and on the parts of us that need the most love.
June 13: Mars is conjunct Neptune
As the moon spends its last moody moments in Pisces this month, Mars and Neptune come together by conjunction in the empathic two-fishes' sign. This conjunction is an unlikely merging of planetary powers, melding the drive of Mars with the transcendence of Neptune. While the nebulous planet of universal connection is at home in oceanic, boundless Pisces, sharp and divisive Mars swims like a shark looking for a target.
Mars is the domain of immunity, self-protection, and ego, while Neptune explores the spiritual realms of collective healing and self-sacrifice. The two forces might come together in a unique harmony today, as new health initiatives may emerge. A focus on protecting the vulnerable may take centre stage, and collective action may propel us into realizing our highest ideals. Shortly after, the moon moves into bold Aries, heating the emotional tone of the moment and inspiring potent expressions. There may be a global sense of confidence, but some caution is needed to ensure that decisions are not made from impatience and restlessness.
June 17-18: Mercury goes retrograde, and Mars is sextile Pluto Rx
With the moon in steady Taurus, the emotional mood of the moment is likely to be calm and grounded, while Mercury goes retrograde in sensitive Cancer. Mercury has been in sympathetic Cancer since May 28, so thoughts and communications have been centered on nurturance, restoration, and empathy for three weeks. Any ground covered with the messenger planet in maternal Cancer may be up for review, as we dig into deeper understanding until Mercury goes direct on July 12.
A sense of restlessness, urgency, and initiative trying to break through in society may have us all feeling a bit cautious, protective, and vulnerable. Many of us, still tentatively emerging from such a long, insular period of isolation, may feel uneasy and unsafe. It will be essential to keep communications open and to stay in touch with our needs. As the crab symbolizes, we are still aware of our need for protective boundaries, so we may need to continue negotiating and navigating them on physical, spiritual, and energetic levels.
The following day, potent Mars in soulful Pisces forms a collaborative square aspect with Pluto in pragmatic Capricorn. Pluto brings to light themes of slow transformation and the darkest truths that we now have to face personally and collectively. With Mars connecting to subterranean Pluto by sextile, it may bring to light realities that we have to face without quick or simple answers. The sextile aspect tends to be helpful and supportive, so this necessary awakening may be constructive.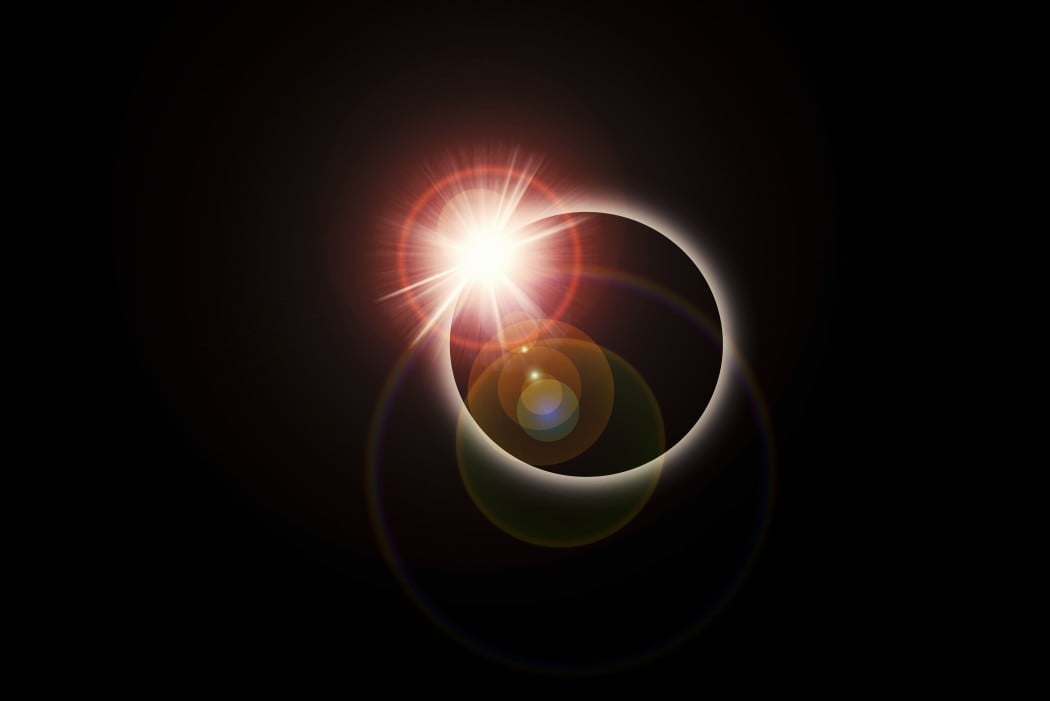 June 20: Mars is sextile Jupiter Rx, and a solar eclipse on Summer Solstice
Potent Mars continues its string of catalyzing and awakening aspects by forming a sextile to cautiously optimistic Jupiter in sober Capricorn. The month's tentative actions and initiatives meld with our societal sense of slow, sustainable growth as the planet of drive activates and collaborates with the planet of expansion.
Jupiter retrograde can symbolize that our government and spiritual authorities are under more scrutiny now, as their integrity is tested by how they handle the crisis of our times. We examine the flow of information and wealth, and we question if these are being delivered in an honest, fair, or constructive way. Jupiter in Capricorn this year illuminates any corruption or power imbalances, and it may be time to correct and redistribute personal and global resources. This moment may also indicate an awakening for our global economy, with its gears slowly beginning to turn again.
By the late afternoon, we have our yearly seasonal pivot of the sun shifting into Cancer, activating the summer solstice. June 20, the northern hemisphere's longest day this year, is typically a time of heightened energy, vitality, and celebration.
The summer solstice of 2020 is unique, however, as it coincides with the dark moon phase at the end of the lunar cycle, which also casts a shadow across the sun to form an annular eclipse−when the sun appears as a glowing ring with most of its radiance blocked. The sun and moon, fusing in a dark conjunction, cast an uncertain, protective shadow over the rest of the year. It urges us to care for our vitality and emotional resources, and to take caution when moving forward with our plans and initiatives. It marks a time for massive change and a need for psychic cleansing and release.
Though this lunation is intriguing and evocative, it is not a good time to charge crystals or to try any astrological magic. Instead, focus on restoring, purifying, and letting go of unnecessary attachments. Consider the house in which this eclipse falls as you consider which area of your life is going through a profound renovation. The seeds of change planted now will come to fruition by the time the moon is full in Cancer on December 29.
June 22-24: Neptune goes retrograde, and Venus goes direct
With the moon at home in empathic, nurturing Cancer, Saturday's eclipse and seasonal pivot leaves an insular, restorative, and protective mood in the air. We are all tuning in to a new level of intuition and emotional awareness, setting the stage for enigmatic Mercury turns retrograde Neptune moves very slowly on its course around the sun and goes retrograde often, so this shift may not appear in an obvious way. Neptune is transiting a specific house in our birth chart, which points to the area of life through which we access a personal connection with the mysterious unfolding of the universe. Like an ebb and flow of psychic oceanic tides, this retrograde invites us back into the depths of discovery.
While Neptune quietly reverses course, Venus moves forward again in curious and communicative Gemini. Venus has taken us all on an underground journey into the dark, neglected caves of the heart since May 13, and we emerge now with greater self-awareness and renewed authenticity. The planet of love, attraction, and beauty will be in Mercury's dexterous sign until August 4, inviting us to continue communicating, creating, and connecting through this magical archetype for most of the summer. We are now moving forward with clarity, integrating the lessons of the retrograde passage by embodying its truths and revelations.
June 27-29: Mars enters Aries, is sextile Saturn Rx, and Jupiter Rx is conjunct Pluto Rx
While the moon moves into peaceful and diplomatic Libra, Mars enters Libra's polar opposite Aries. Mars is now in its potent home sign, maximizing its dignity and empowerment to be a fearless catalyst when influencing the cosmic weather. The red planet takes about two years to make its way around the sun. Its passage through a sign usually lasts around six weeks; this year, however, Mars will be in Aries for six months due to its long retrograde journey. That is a very long time, especially when Mars is at home in volatile, propulsive, assertive Aries! This means that one area of your personal life will be visited with the most substantial martial powers of initiative and drive until January 7, 20.21. The particular house in your birth chart connected to Aries will experience the heat and urgency of this planetary power.
For all of us, this extended season of Mars in its hottest sign points to what may be an unprecedented level of global action. It coincides with efforts to awaken the economy and with a cascade of initiatives playing out until the end of the year. The caution about this time is that we may see global restlessness, upheaval, and tensions on a governmental level that may severely challenge everyone to get along. Tempers will be high, frustration may be intense, and the path to global recovery and healing may be fraught with debates and confrontations. It's a hot button time that could propel significant progress, or exacerbate reactivity and misunderstandings. It would be a disservice to understate the potency of Mars' prolonged passage through Aries this year, so we must arm ourselves with this knowledge as we move forward in our personal and collective battles.
Whether victory or conflict awaits us is yet to be seen, so being aware of this hot cosmic weather will prepare us for whatever comes. It may also correspond to global heat waves, which could help eradicate the viral threat, but we will need to work hard to keep our heads cool and our thoughts lucid if we hope to make it through the next six months constructively.
The following day, Mars in Aries forms a sextile with Saturn retrograde in Aquarius. This aspect is a helpful, collaborative connection that may steadily harness the potent new martial forces toward new laws and agreements. On June 29, the moon moves into deep, investigative Scorpio, and Jupiter forms its second conjunction with Pluto in Capricorn, this time while both planets are retrograde. This aspect may symbolize new layers of information coming to light as the world grapples with the magnitude of transformative, inescapable realities. This conjunction may be a callback to global action that began on April 4 at the last Jupiter-Pluto conjunction. A plan involving the distribution of power and resources may be revisited or reimplemented.
June 30: The sun is square Chiron, and Mercury in the heart of the sun is sextile Uranus
The last day of June holds some hope for clarity and adaptation as we move forward into the active final half of the year. With the moon still in potent, reflective Scorpio, the sun in nurturing Cancer forms a square aspect with Chiron in Aries, catalyzing awareness and conversation about the themes of inner wounds and soul work.
Later in the afternoon, now-retrograde Mercury forms an inferior conjunction in the heart of the sun. Similar to the inferior, reflective Venus/sun conjunction that opened the month, this merging of perceptions with communication is a time to go within and clarify our intentions. With active cosmic skies mirroring a world in flux, we will maintain our clarity for the rest of 2020 when we keep the healing and nurturing themes of the Cancer archetype close to our hearts.
Also in the late afternoon, the consolidated energies of Mercury and the sun connect with radical Uranus in Taurus through a supportive sextile. This aspect echoes back to the first Mercury/Uranus sextile on June 5 and reminds us that the powers of inventiveness and innovation are vital tools to meet the challenges of our times. If we keep our perceptions clear and our communications rooted in healing and compassion, we may better adapt personally and collectively to rebuild a new and equitable world.
Collage art by Debbie Stapleton
Most Popular on
Astrology.com