This Week's Sports Predictions: July 31 – August 6, 2023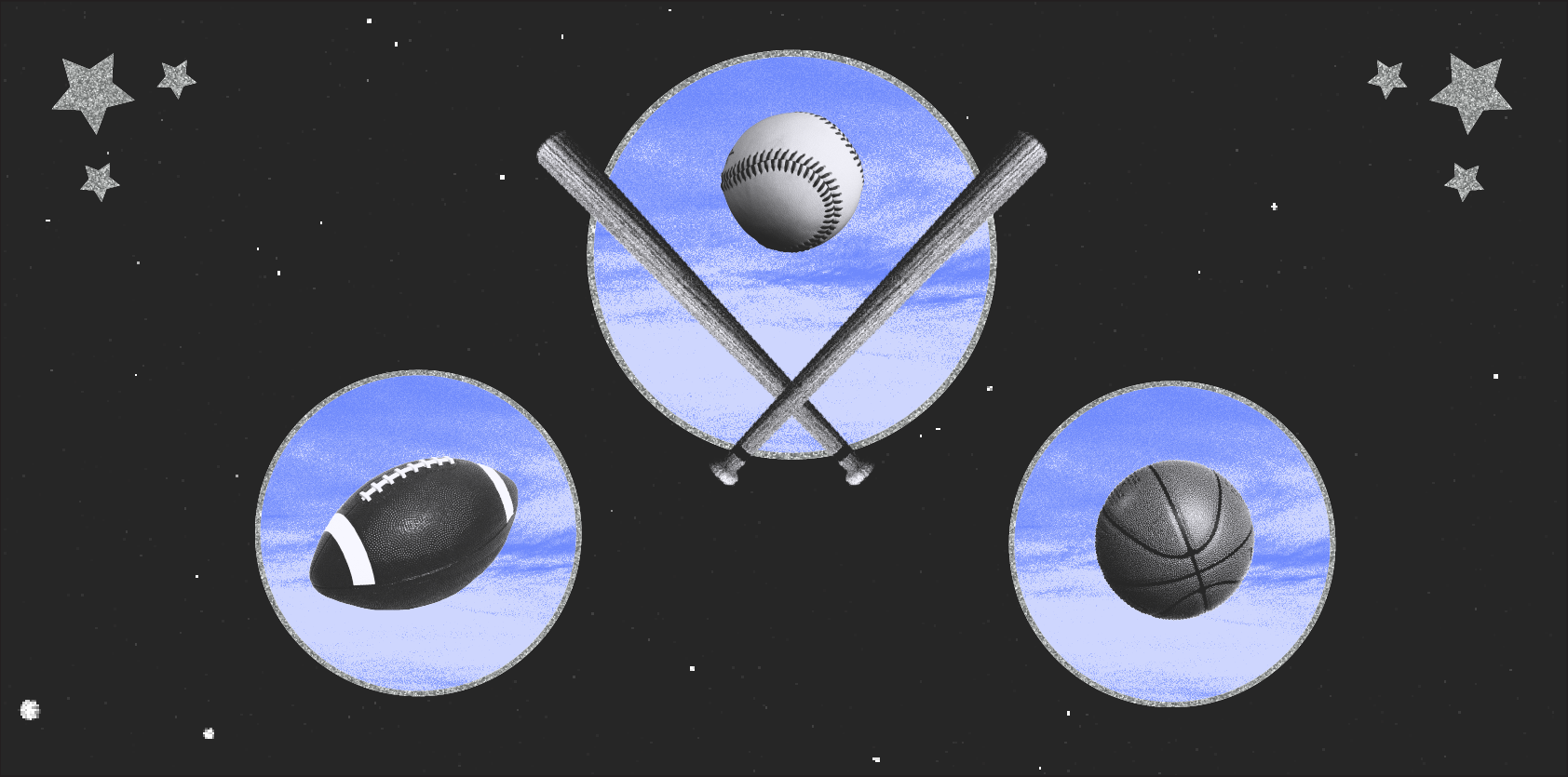 Welcome to Sports Astrology Predictions, where we take a look at the astrology of competition in a bid to predict who will come out on top!
All sport is ruled by the planet Mars. The position and condition of this protective and combative planet has a significant, base-line influence on the outcome of all competition.
This week, Mars feels the rush as Mercury closes in for some fun and games. This tiny magnetic planet loves to play tricks and the frequency generated by these two hooking up gifts lightning-fast reflexes and a quickened mind. Take advantage of this speedy influence, but keep in mind that irritation is never far away and mistakes can be made in haste if anger is not checked. Keep calm and enjoy the winning vibes.
We begin this week's predictions on Friday evening with a basketball game between Minnesota Lynx and New York Liberty. Here, a Pisces moon joins with the distorted vibes of Neptune for an enthralling contest. Then to a baseball game between Texas Rangers and Miami Marlins where the watery Neptunian moon casts a mirage across the field for an unexpected win. Finally, on Friday evening to a baseball game between Cleveland Guardians and Chicago White Sox where the ripple effect of the spellbound Piscean moon plays to a captivated crowd.
Game 1
WNBA
Minnesota Lynx -v- New York Liberty
Friday 4th August @ 7:00 pm – Minneapolis, Minnesota
Friday evening at Target Center and to a basketball game where home team Minnesota Lynx invite New York Liberty onto their court.  With a misty Pisces moon lurking in the shallows, this will be a slippery game, especially with Lynx' forward, sea-goat Capricorn moon Napheesa Collier and her super-sensitive Cancerian Mars/Venus combo lit up by the sun.  But it appears that it will be Liberty' forward, Leo sun Breanna Stewart and her feisty and unpredictable Aries moon who will sideline her opponents and grab the spotlight for a stellar win.  New York Liberty to win.
Game 2
MLB
Texas Rangers -v- Miami Marlins
Friday 4th August @ 7:05 pm – Arlington, Texas
Friday evening at Globe Life Field and to a baseball game where home team Texas Rangers meet up with Miami Marlins. With an hypnotic Pisces moon on the wane, this will be a game where what you see is definitely not what you get, especially with Rangers' stellar first baseman, on-point Leo Mars Nathaniel Lowe and his powerful dog-star Sirius-flavored Gemini Sun on the prowl. However, it appears that it will be Marlins' mesmerizing second baseman, Piscean sun Luis Arraez and his stealthy retrograde Leo Mars who will fly beneath the radar and slip and slide his team to victory. Miami Marlins to win.
Game 3
MLB
Cleveland Guardians -v- Chicago White Sox
Friday 4th August @ 7:10 pm – Cleveland, Ohio
Friday evening at Progressive Field and to a baseball game where home team Cleveland Guardians welcome Chicago White Sox onto their field. With the slow dance of a captivating Piscean moon on the rise, this will be an entertaining showdown, especially with Guardians' handy first baseman, Gemini sun Josh Naylor and his sacrificial Capricorn moon/Neptune combo casting a distorted shadow onto the game. But it appears that it will be Sox' center fielder, Cancerian sun/moon birthday boy Luis Robert Jr. and his super-spicy virgin fixed star Spica-laced Virgoan Mars, who will be the one to take it all the way to the end. Chicago White Sox to win.
And that's a wrap for this week in Sports Astrology Predictions. Until next time!
All information in this post is merely the personal opinion of the author and not that of Astrology.com or any other person, company or entity. At the time of publishing this article, not all team rosters have been finalized. All game times are rendered in local time. These predictions utilize the Sidereal system of astrology which is based on the actual link between the position of the planets with the fixed stars and constellations. Should any game be delayed by a significant amount of time (generally speaking 20 minutes or more) the original chart may not be valid and the prediction must be viewed with caution, if at all.
Most Popular on
Astrology.com