The Devil Tarot Card: Upright, Reversed, & Love Meanings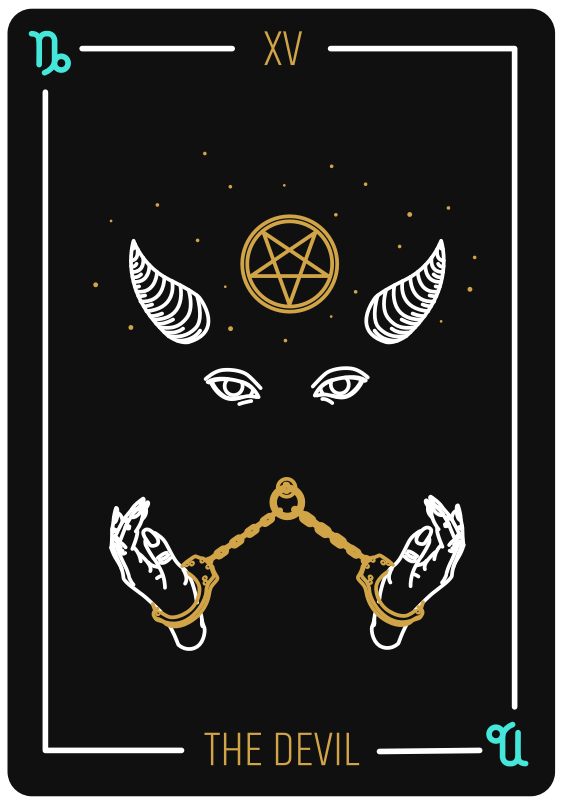 The Devil Card Meaning
The Devil card in Tarot is about ambitions and is also synonymous with temptation, addiction, and depression. The basic symbols of this card are a winged and horned Devil on a black pedestal, naked male and female figures, chains, and an inverted pentagram.
Upright Devil Card Meaning
When the Devil card is upright in a Tarot reading, it symbolizes downfall, unexpected failure, controversy, violence, disaster, an ill-tempered person, and weird or strange experiences. The Devil card warns you not to be too restrained but to be passionate and ambitious. You are restrained because you allow yourself to be.
Reversed Devil Card Meaning
When the Devil card is reversed in a Tarot reading, it symbolizes release, enlightenment, overcoming handicaps, and divorce. It's a card of letting go and moving on. You have acknowledged that which has held you back in the past, and you are ready to move past it and into a brighter future.
The Devil Card Love Meaning
The Devil card in a Tarot love reading can be somewhat complicated. If you're single, it can indicate that you want to be loved but are unsure of how. It might also signal that you're using sex as a stand-in for true intimacy and might do best if you took a step back to reevaluate what you really want in a relationship. If you're in a relationship, it might indicate that you feel suffocated, trapped, or are overly codependent, which should be addressed if you want to move into a place of relationship health.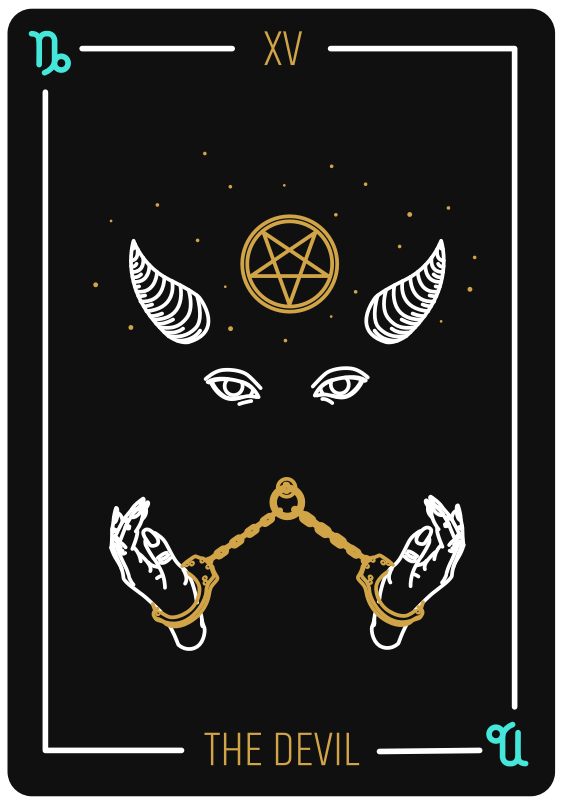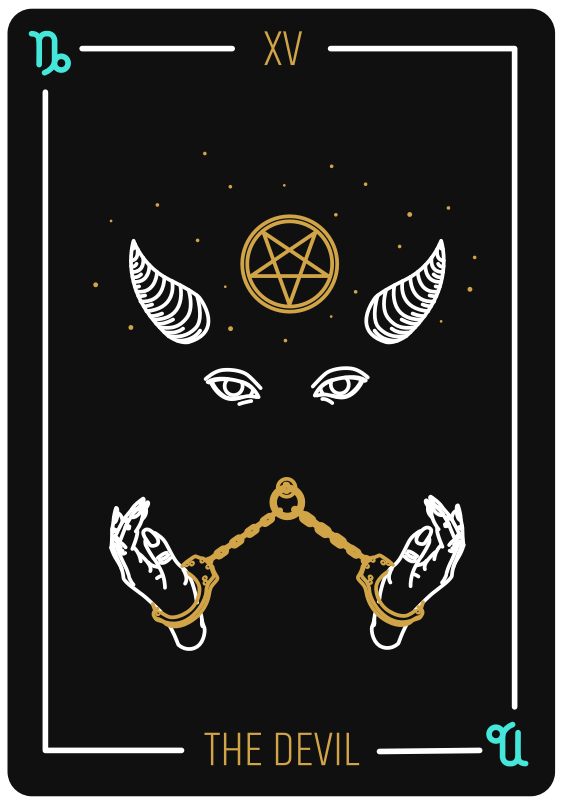 The Devil tarot card is a complex symbol of temptation, bondage, and the darker aspects of human nature. It's a card that can be challenging to interpret, as it often carries a negative connotation. However, our website is the ultimate resource for... Learn more
More Major Arcana Meanings
Store
Recommended Reports For You
Most Popular on
Astrology.com