Last month |
This month
|
Next month
|
2016
Slow and steady takes you far this month! How else are you going to get the health, the fitness, the look, and the inner happiness you want? Turn on your dedication, starting on the 1st. Get into those workout clothes, and get the heart pumping. Feels good, doesn't it? Make sure you eat well on the 3rd. Friends will want you to run, walk, or dance with them. Be serious but with a gentle touch on the 14th and 15th. Turn down your yoga or dance routine just a notch, but be mentally stronger. Much better! On the 16th you may dream of a party weekend, and then get more than you imagined on the 17th. Don't skip any workouts. Burn those calories and earn all that fun. Buckle down on the 21st and impress yourself on the gym floor. How is your footwear? Replace it, if you need, on the 22nd. Get outside on the 23rd and 24th, and be safe, too. Run or bike, rollerblade, or power walk. Cover some ground! The Full Moon on the 27th is your power day, so get up, get moving, and feel fantastic. The 31st may be a date night, with a great meal, too. What a fine month!
Understand the past. Be more aware of the present. Prepare for what's next...
Whatever is going on in your life, be it a relationship crisis, a personal challenge, a work or money concern, or something else, your Past Present Future Tarot explains it all. Know what led up to this, what's happening now, and what will likely happen in the future.
Read More »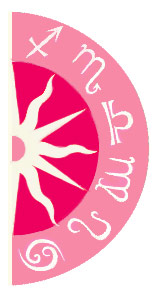 Discover what 2016 holds for you: