Sometimes being stubborn is a good thing. Is there anything that can change your mind once you've decided to go out and exercise? No. That gooey dessert can wait till afterward, and by then the sugary treat may not be so appealing. You are keeping your priorities straight. The 3rd and 4th are great days to work hard and feel good about your progress. Then, if you want a rest day, take it. You may not, though if you are in the zone. There's no obstacle big enough to keep you from getting to the gym on the 11th. Isn't it great, being surrounded by other people who are as determined and working as hard as you are? And, it's fun, isn't it? How is your diet? On the 19th, it's easy to eliminate some more of those empty calories. Eat more natural, unprocessed foods if you can. Make sure you eat enough and get the calories you need. Get outside on the 21st and catch some rays while you run, walk, or bike ride. What's better than fresh air? Not much. You should feel at your best on the 30th, so give your workout all you have. It's making you more attractive as well as stronger and healthier.

Understand the past. Be more aware of the present. Prepare for what's next...
Whatever is going on in your life, be it a relationship crisis, a personal challenge, a work or money concern, or something else, your Past Present Future Tarot explains it all. Know what led up to this, what's happening now, and what will likely happen in the future.
Read More »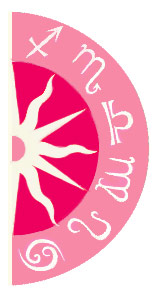 Discover what 2015 holds for you: