Are you feeling good about your exercise and fitness routine? Energetic? If so, great! You're going to do great things this month. If not, that's okay. You can fix that. What do you think you need? Rest? Just a bit better planning? You can do this. You can get the laundry done the day before. You can eat a bit earlier, or later. Keep things simple, and feel good about every little improvement. The 1st, 2nd, and 3rd are great days to get fired up and work hard. Put your heart into it. Breathe deeply, stretch, and move. Is it yoga? Or the machines at the gym? See and be seen during your workout on the 8th and 9th, and stay inspired. You're inspiring, too! The weekend of the 11th is a sociable, sexy time. Get your workout done early and be ready for fun. Allergies a problem? Even if not, take a long, strong walk on the 15th. Eat smart, too. Greens and other superfoods are so good. You may feel out of sorts on the 25th but don't let that slow you down. Work hard, feel attractive, and accept all those compliments. Finish strong on the 31st and feel glamorous!

Understand the past. Be more aware of the present. Prepare for what's next...
Whatever is going on in your life, be it a relationship crisis, a personal challenge, a work or money concern, or something else, your Past Present Future Tarot explains it all. Know what led up to this, what's happening now, and what will likely happen in the future.
Read More »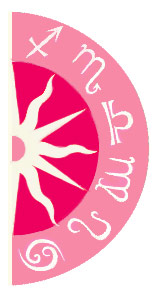 Discover what 2015 holds for you: