Last month
| This month |
Next month
|
2016
You don't like to wander too far outside of your comfort zone on the 1st and 2nd, and that might mean literally staying close to home. Order in your favorite food and have a picnic in the living room, or invite your neighbors over for a fiesta. This staycation thing is pretty fun! The people you see every day seem different to you somehow on the 8th, 9th, and 10th, and this is the perfect time for the phrase 'it's not you, it's me.' When your outlook is different, everyone else seems a little cheerier, which is a wonderful thing. A lecture you attend, podcast you listen to, or conversation you have on the 16th or 17th totally changes your perspective on a topic you thought you had made your mind up about. Your friends can be a tremendous help to you on the 20th and 21st, so lean on them when you don't feel strong. Their reward is your undying loyalty. The 24th and 25th are pleasure-filled days, and it feels almost luxurious to be able to do what you want to do when you want to do it. Eat what you want to eat on the 28th and 29th without worrying about the repercussions. You can start your diet tomorrow!
Understand the past. Be more aware of the present. Prepare for what's next...
Whatever is going on in your life, be it a relationship crisis, a personal challenge, a work or money concern, or something else, your Past Present Future Tarot explains it all. Know what led up to this, what's happening now, and what will likely happen in the future.
Read More »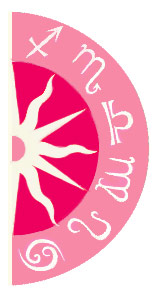 Discover what 2016 holds for you: