Last month
| This month |
Next month
|
2016
You really don't like to be told what to do on the 1st and 2nd. Most people are somewhat resistant to authority, but, wow, you really resent it right now! You bond with people over general commonalities like work or school on the 5th, 6th, and 7th, but getting to know each other on a deeper level brings out other more specific things you also have in common. Lifelong friends can be made if you put in the effort. A couple of very positive personal days boost your confidence on the 13th and 14th, which you should be able to turn around and use to further your career in some way. You know what you're capable of, now go out and show the world. Giving strangers compliments is a fun experiment on the 17th and 18th, and perhaps the biggest surprise is how good it makes you feel. Wearing a smile is a more attractive outfit than almost anything else you've got hanging in your closet. You're feeling super-generous on the 22nd and 23rd, so showering your friends and family with gifts for no apparent reason is totally your jam. A growing romance makes you feel giddy inside on the 30th and 31st. Lust is fun, too.
Understand the past. Be more aware of the present. Prepare for what's next...
Whatever is going on in your life, be it a relationship crisis, a personal challenge, a work or money concern, or something else, your Past Present Future Tarot explains it all. Know what led up to this, what's happening now, and what will likely happen in the future.
Read More »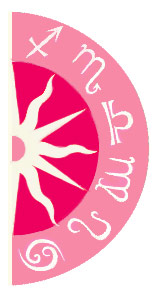 Discover what 2016 holds for you: