From May 4, 2015 thru May 10, 2015
As the workweek begins, you may be bringing some emotional baggage into the office or workplace with you, while towards the end you're in danger of a lack of sensitivity to others' reactions. The key is to stay balanced -- to listen closely, consider carefully and neither over- nor under-react. Your diet and exercise regimen may seem peripheral, but it's not at all so -- getting centered allows you to approach work with a healthy perspective. And while you're drive to achieve is admirable, give it a rest (at least a little one) this weekend.
Dreams are not just random mental events that happen when we are asleep. They are incredibly symbolic, unconscious messages. They can give you advice, warnings, and reveal secret meanings behind your circumstances.
Read More »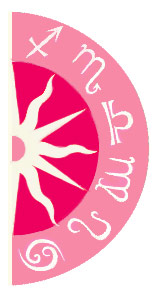 Discover what 2015 holds for you: