From May 23, 2016 thru May 29, 2016
Why bottle things up? You're not a bottle factory. You are a straight-shooting person who has no time for games. You hate to be in reactionary mode on Monday, so turn that energy on its head by seizing control. Your boldness pays off amazingly well on Tuesday and Wednesday. Sales go up, profits soar, your bosses blink their eyes in cartoon amazement. It's that kind of pay-off. Thursday is, by comparison, totally uneventful. On Friday, work fills you with a peaceful optimism that lifts you into the weekend like a balloon.
The Summer Solstice means that anything is possible this month! See what surprises you can look forward to with your June Premium Horoscope! Your life is about to warm up in so many exciting ways - be ready...
Read More »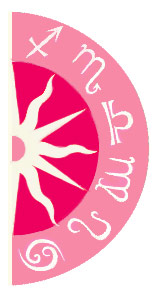 Discover what 2016 holds for you: