From November 30, 2015 thru December 6, 2015
Monday and Tuesday you'll make big advances on current projects, and work will start to seem a lot more like fun. Your creativity is the key to solving a problem on Wednesday, and it will be the kind of challenge you love. The better you feel about your job, the better everyone else around you feels -- including your family. On Thursday, your family is the only thing more important to you than your career, and you just might call in sick to spend more time at home. By Friday, you'll be back in the saddle, and then on to a mellow weekend. Maybe a camping trip?
The Zodiac Love Tarot reveals the truth about your love life. Learn which obstacles are in your way and where your strengths lie. This reading clarifies important relationship issues, allowing you to search for answers through the symbolism of astrology and Tarot cards. The imagery of this unique system allows you to achieve your heart's desire.
Read More »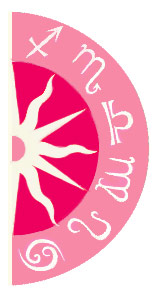 Discover what 2016 holds for you: