From May 18, 2015 thru May 24, 2015
Look at core issues and key components on Monday, and for best results, streamline and simplify. Around Tuesday, Wednesday and Thursday, let your motto be: Don't put off until tomorrow (or later today, even) what you can do right this minute. Process tasks and even interpersonal issues effectively and promptly -- you'll thank yourself later, and so will others (maybe with a nice bonus to boot). Stake out your turf, claim your resources and reinforce your position on Friday or over the weekend. Encroachment's a possibility now.
Angels watch over you, providing strength and love when you need it most. The Tarot of Angels describes what your birth angel says about you and your life path. Learn what the angels have done for you in the past, what they are doing now, and what they will do in the future to help you. Build hope and faith with the Tarot of Angels!
Read More »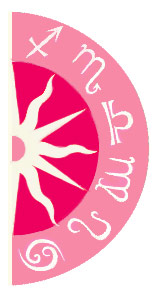 Discover what 2015 holds for you: