From April 27, 2015 thru May 3, 2015
If every day were like this Monday, you'd be dead in the water. Luckily, you're only up to your eyeballs in it briefly; over the next few days, the stars help bail you out and then some. Your methodical approach works wonders now and you should be ready, willing and able to assume some more authority now. Own it! And from Friday through the weekend, cultivating connections is key -- much as you might wish it were so, your work is no island and who you know (and how much you're liked) is especially important now.
Get a clear perspective on your perplexing situation! The Egyptian Tarot comes to us from the time pharaohs walk as gods among the living. The left eye of Horus, an indestructible sky god, is associated with the Moon (lunar cycles) while the right eye is associated with the Sun. Together, they'll help you see deeply into your present and future.
Read More »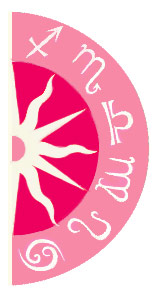 Discover what 2015 holds for you: