From April 27, 2015 thru May 3, 2015
If every day were like this Monday, you'd be dead in the water. Luckily, you're only up to your eyeballs in it briefly; over the next few days, the stars help bail you out and then some. Your methodical approach works wonders now and you should be ready, willing and able to assume some more authority now. Own it! And from Friday through the weekend, cultivating connections is key -- much as you might wish it were so, your work is no island and who you know (and how much you're liked) is especially important now.
By understanding the secrets hidden within your past lives, you can get closure and start planning the life you've always dreamed of. Your Karma Oracle explains who you were, who has had the biggest impact on you, your karmic inheritance (special gifts), and what you need to do to rid yourself of negative energy and get the life you really want!
Read More »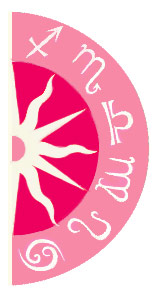 Discover what 2015 holds for you: