From November 23, 2015 thru November 29, 2015
You have a plan and you've prepared the troops. On Monday, you are ready to make this decision with confidence. Then, after a few days of reflection (and a lot of idealistic projection), it will become clear (especially on Thursday) that you absolutely made the right call. Everything will be clicking along brilliantly. Someone who's particularly impressed by your work is going to let you know it on Friday. Successes like this week's have a kind of infectious impact on the rest of your life, and you'll probably spend the weekend dreaming about home improvements and, well, improvements of all kinds.
Get a clear perspective on your perplexing situation! The Egyptian Tarot comes to us from the time pharaohs walk as gods among the living. The left eye of Horus, an indestructible sky god, is associated with the Moon (lunar cycles) while the right eye is associated with the Sun. Together, they'll help you see deeply into your present and future.
Read More »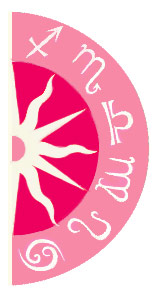 Discover what 2016 holds for you: