From June 22, 2015 thru June 28, 2015
Independent projects go better than team efforts at the beginning of the week, and woe betide anyone who's trying to micromanage you. You may feel irritated by interference or others' slow pace, but bite your tongue and let your achievements speak instead. By Thursday and Friday, you're ready to rejoin the work community -- and you'll be a valuable and popular member. Bring a treat or plan an outing for everyone's morale. As for the weekend, whether you're working or not, bigger career-impacting stuff's in the stars. Look at your longer-term path, your overall arc now.
Angels watch over you, providing strength and love when you need it most. The Tarot of Angels describes what your birth angel says about you and your life path. Learn what the angels have done for you in the past, what they are doing now, and what they will do in the future to help you. Build hope and faith with the Tarot of Angels!
Read More »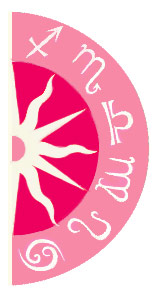 Discover what 2015 holds for you: