From November 16, 2015 thru November 22, 2015
Good fortune is smiling down on you Monday. If you're traveling for work, there's a chance that you'll be upgraded to first class. If you're in need of cash, an unexpected bonus might land in your lap. Whatever it is, you deserve it, and you should enjoy it. The rest of the week, things are back to normal. Details, details, details. There's a lot to be done and you don't have much help. It might be a grueling couple of days, at least until Friday, when a sudden outpouring of admiration and respect is going to remind you how much you're valued. This weekend? Take it slow. Sleep. Enjoy doing nothing.
The Zodiac Love Tarot reveals the truth about your love life. Learn which obstacles are in your way and where your strengths lie. This reading clarifies important relationship issues, allowing you to search for answers through the symbolism of astrology and Tarot cards. The imagery of this unique system allows you to achieve your heart's desire.
Read More »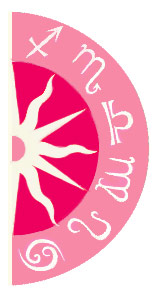 Discover what 2016 holds for you: