From November 30, 2015 thru December 6, 2015
You have all the energy in the world on Monday. It's a perfect time to try out some new ideas -- maybe launch a whole new project. On Tuesday and Wednesday, as your ideas come to fruition, you're going to start to experience a personal transformation. Your confidence is building, and you suddenly see the unique talents of everyone around you. Then, weirdly, on Thursday, everything you saw so clearly earlier in the week is going to blur, and making progress will become more difficult. Don't be overwhelmed. Let your intuition guide you through the end of the week and throughout the weekend.
Standing at a crossroads? Afraid to make a mistake? Can't decide? That's what your Yes/No Tarot reading was designed to help you with - quick, easy, and simple! This powerful reading is like a trusted friend, guidance counselor, and oracle all in one. You'll get a straight, honest answer to help you make the best decisions.
Read More »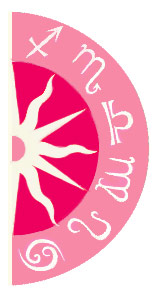 Discover what 2016 holds for you: