From May 4, 2015 thru May 10, 2015
Be proactive about getting some emotional catharsis outside of work as the week begins. Exercise in particular calms and centers you and you'll be much more confident of appropriate actions and reactions. Speaking of which, around Wednesday, Thursday and Friday, work's likely a less-said-the-better situation. Ask questions and draw various parties out -- they'll be impressed by your intelligence (after all, you're listening to them) while you're gathering information. Then this weekend's perfect for forming more coherent, comprehensive ideas and plans.
Dreams are not just random mental events that happen when we are asleep. They are incredibly symbolic, unconscious messages. They can give you advice, warnings, and reveal secret meanings behind your circumstances.
Read More »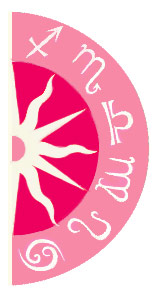 Discover what 2015 holds for you: