From November 30, 2015 thru December 6, 2015
You have all the energy in the world on Monday. It's a perfect time to try out some new ideas -- maybe launch a whole new project. On Tuesday and Wednesday, as your ideas come to fruition, you're going to start to experience a personal transformation. Your confidence is building, and you suddenly see the unique talents of everyone around you. Then, weirdly, on Thursday, everything you saw so clearly earlier in the week is going to blur, and making progress will become more difficult. Don't be overwhelmed. Let your intuition guide you through the end of the week and throughout the weekend.
Get a clear perspective on your perplexing situation! The Egyptian Tarot comes to us from the time pharaohs walk as gods among the living. The left eye of Horus, an indestructible sky god, is associated with the Moon (lunar cycles) while the right eye is associated with the Sun. Together, they'll help you see deeply into your present and future.
Read More »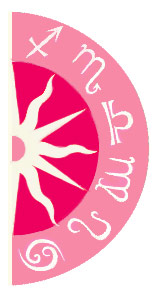 Discover what 2016 holds for you: