From November 23, 2015 thru November 29, 2015
Like the beginning of any workweek, this Monday is going to be a little frantic. A lot of details are going to require attention, but you're probably not going to be in a mental place for any of that. You're going to feel moody and slow. Happy, but just a bit dreamy. In fact, you probably won't be going full-throttle until the middle of the week. On Thursday, back to your enthusiastic self, you're going to take particular joy in being thrifty. Save money over the weekend by spending time at a friend's house or having a friend over to yours.
This unique 12-card reading links the wisdom of the Tarot with the twelve symbolic houses of Astrology. Learn which forces of destiny are influencing each major area of your life, and how to bring more happiness and fulfillment into your world. If you want insight into different areas of your life over the next year, 12-House Tarot is for you!
Read More »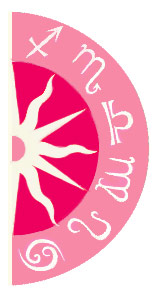 Discover what 2016 holds for you: