From June 29, 2015 thru July 5, 2015
Your interpersonal skills are above and beyond the call of duty at the beginning of the week. Dealing effectively with different personality types is a snap -- and actually fun, too. Meanwhile, your motivation makes you look great. Around Wednesday and Thursday, it's time for cost-cutting measures, whether in your work or personal budget (or both). Saving is smart, especially now. Then you're particularly articulate, not to mention amazingly convincing, on Friday and over the weekend. So what is it you most want to communicate, and to whom?
Dreams are not just random mental events that happen when we are asleep. They are incredibly symbolic, unconscious messages. They can give you advice, warnings, and reveal secret meanings behind your circumstances.
Read More »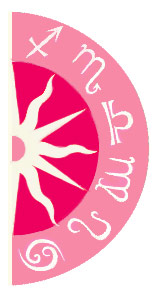 Discover what 2015 holds for you: