From November 23, 2015 thru November 29, 2015
Like the beginning of any workweek, this Monday is going to be a little frantic. A lot of details are going to require attention, but you're probably not going to be in a mental place for any of that. You're going to feel moody and slow. Happy, but just a bit dreamy. In fact, you probably won't be going full-throttle until the middle of the week. On Thursday, back to your enthusiastic self, you're going to take particular joy in being thrifty. Save money over the weekend by spending time at a friend's house or having a friend over to yours.
Angels watch over you, providing strength and love when you need it most. The Tarot of Angels describes what your birth angel says about you and your life path. Learn what the angels have done for you in the past, what they are doing now, and what they will do in the future to help you. Build hope and faith with the Tarot of Angels!
Read More »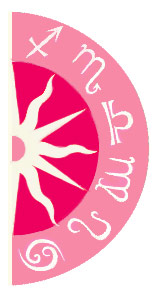 Discover what 2016 holds for you: