From November 23, 2015 thru November 29, 2015
Like the beginning of any workweek, this Monday is going to be a little frantic. A lot of details are going to require attention, but you're probably not going to be in a mental place for any of that. You're going to feel moody and slow. Happy, but just a bit dreamy. In fact, you probably won't be going full-throttle until the middle of the week. On Thursday, back to your enthusiastic self, you're going to take particular joy in being thrifty. Save money over the weekend by spending time at a friend's house or having a friend over to yours.
By understanding the secrets hidden within your past lives, you can get closure and start planning the life you've always dreamed of. Your Karma Oracle explains who you were, who has had the biggest impact on you, your karmic inheritance (special gifts), and what you need to do to rid yourself of negative energy and get the life you really want!
Read More »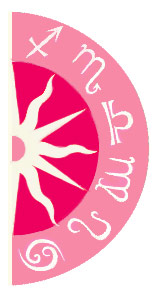 Discover what 2016 holds for you: