From April 27, 2015 thru May 3, 2015
The car sputters to a stop on Monday. At first you're annoyed to be by the side of the road, but this is only the beginning of the adventure. Sometimes the most amazing experiences begin with the most unpromising circumstances. This is a good lesson, and it's something you carry with you the rest of the week. Wednesday and Thursday are business-related, Friday is social but intellectually stimulating, and Saturday you stumble across something utterly, wonderfully, mind-bendingly new. On Sunday, unwind.
Your Love Tarot reading can give you the foresight to navigate the romantic ups and downs of your life. Get deep insight and sound advice for your romantic situation. Let the cards predict the future of your love relationship, show you how can adapt and grow together, and make the best out of it! This reading helps you to make wise choices in love.
Read More »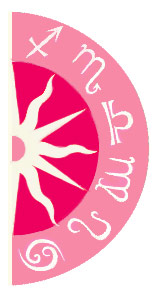 Discover what 2015 holds for you: