From May 4, 2015 thru May 10, 2015
What with your career on the rocks -- or, at least, not moving at quite the pace you'd like -- on Monday and Tuesday, spend the start of the week doing something socially useful; make phone calls, help out at a community center. Wednesday and Thursday, you're feeling fortunate to find yourself in a group of people who agree with you on almost every issue, you come up with an excuse that would put you all in touch a lot more often. Friday and Saturday offer little in the way of satisfaction or reward, but Sunday is the opposite. Sunday is unbelievable.
Dreams are not just random mental events that happen when we are asleep. They are incredibly symbolic, unconscious messages. They can give you advice, warnings, and reveal secret meanings behind your circumstances.
Read More »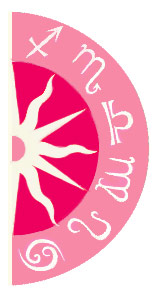 Discover what 2015 holds for you: