From July 6, 2015 thru July 12, 2015
On Monday, a little discipline never hurt anyone. There's no use for silly rules, of course, but in terms of getting stuff done -- well, discipline can be helpful. That's why it's annoying on Tuesday when everyone else is running around with their heads cut off rather than just dealing with the challenges at hand. Enter you: calm, resourceful, focused. What they'd do without you, no one knows, especially Thursday and Friday. You are a natural leader, as this week will amply demonstrate, though you're not a leader with tons of money, as this week will also demonstrate. Ah, well. You can't have it all.
The Zodiac Love Tarot reveals the truth about your love life. Learn which obstacles are in your way and where your strengths lie. This reading clarifies important relationship issues, allowing you to search for answers through the symbolism of astrology and Tarot cards. The imagery of this unique system allows you to achieve your heart's desire.
Read More »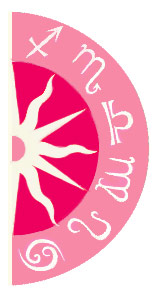 Discover what 2015 holds for you: