From May 4, 2015 thru May 10, 2015
What with your career on the rocks -- or, at least, not moving at quite the pace you'd like -- on Monday and Tuesday, spend the start of the week doing something socially useful; make phone calls, help out at a community center. Wednesday and Thursday, you're feeling fortunate to find yourself in a group of people who agree with you on almost every issue, you come up with an excuse that would put you all in touch a lot more often. Friday and Saturday offer little in the way of satisfaction or reward, but Sunday is the opposite. Sunday is unbelievable.
What do you want most in life? The Vision Quest Tarot is a guide to help you achieve your biggest goals. Whether your personal vision involves romance, riches, or personal happiness, you'll take a giant step toward success and fulfillment with this amazing five-card reading. Find out what you must focus on now to manifest your heart's desire!
Read More »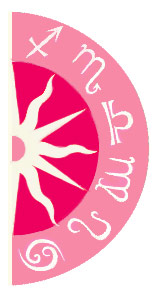 Discover what 2015 holds for you: