From July 6, 2015 thru July 12, 2015
On Monday, a little discipline never hurt anyone. There's no use for silly rules, of course, but in terms of getting stuff done -- well, discipline can be helpful. That's why it's annoying on Tuesday when everyone else is running around with their heads cut off rather than just dealing with the challenges at hand. Enter you: calm, resourceful, focused. What they'd do without you, no one knows, especially Thursday and Friday. You are a natural leader, as this week will amply demonstrate, though you're not a leader with tons of money, as this week will also demonstrate. Ah, well. You can't have it all.
Understand the past. Be more aware of the present. Prepare for what's next...
Whatever is going on in your life, be it a relationship crisis, a personal challenge, a work or money concern, or something else, your Past Present Future Tarot explains it all. Know what led up to this, what's happening now, and what will likely happen in the future.
Read More »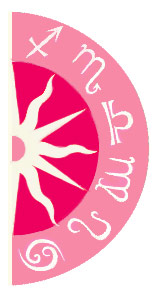 Discover what 2015 holds for you: