From April 27, 2015 thru May 3, 2015
The car sputters to a stop on Monday. At first you're annoyed to be by the side of the road, but this is only the beginning of the adventure. Sometimes the most amazing experiences begin with the most unpromising circumstances. This is a good lesson, and it's something you carry with you the rest of the week. Wednesday and Thursday are business-related, Friday is social but intellectually stimulating, and Saturday you stumble across something utterly, wonderfully, mind-bendingly new. On Sunday, unwind.
Get a clear perspective on your perplexing situation! The Egyptian Tarot comes to us from the time pharaohs walk as gods among the living. The left eye of Horus, an indestructible sky god, is associated with the Moon (lunar cycles) while the right eye is associated with the Sun. Together, they'll help you see deeply into your present and future.
Read More »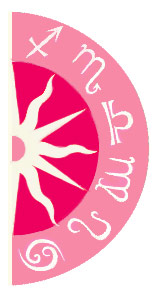 Discover what 2015 holds for you: