From August 3, 2015 thru August 9, 2015
People are funny. As the saying goes, you give them an inch, they take a mile. And what you're learning is, if you give them a mile, they flail around all day long not knowing what to do with themselves, especially on Monday and Tuesday. You're not too worried. On Wednesday, you are a force of inspiration among your friends, and you have the kind of radiance that turns heads at parties. The more people you meet by Friday and over the weekend, the more connections you'll make, and you'll be happier than you have been in a while.
Your Love Tarot reading can give you the foresight to navigate the romantic ups and downs of your life. Get deep insight and sound advice for your romantic situation. Let the cards predict the future of your love relationship, show you how can adapt and grow together, and make the best out of it! This reading helps you to make wise choices in love.
Read More »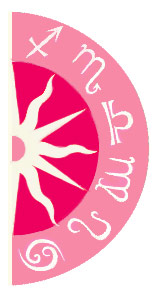 Discover what 2015 holds for you: