From April 27, 2015 thru May 3, 2015
The car sputters to a stop on Monday. At first you're annoyed to be by the side of the road, but this is only the beginning of the adventure. Sometimes the most amazing experiences begin with the most unpromising circumstances. This is a good lesson, and it's something you carry with you the rest of the week. Wednesday and Thursday are business-related, Friday is social but intellectually stimulating, and Saturday you stumble across something utterly, wonderfully, mind-bendingly new. On Sunday, unwind.
Fill your life with joy by learning about your personal chakras, or spiritual energies. Wondering why you feel out-of-whack some days, then fantastic the next? What is really happening in your soul? The Chakra Tarot helps you discover the truth by revealing the state of your body's seven sacred energy centers, and how each affects your life.
Read More »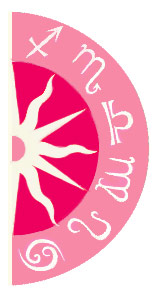 Discover what 2015 holds for you: