From May 4, 2015 thru May 10, 2015
Monday and Tuesday, just about anything that can go wrong will. It takes all your energy just to feel comfortable among a group of people. And your new shoes aren't fitting right. Wednesday and Thursday see you taking action and not letting anyone get in your way. If those shoes still hurt, by all means return them. If you're still uncomfortable socially, find a new social group. Friday and Saturday are career-oriented: Everything you do has an effect on your reputation. Sunday you're surrounded by like-minded people and filled with optimistic thinking about the future.
By understanding the secrets hidden within your past lives, you can get closure and start planning the life you've always dreamed of. Your Karma Oracle explains who you were, who has had the biggest impact on you, your karmic inheritance (special gifts), and what you need to do to rid yourself of negative energy and get the life you really want!
Read More »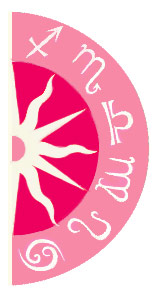 Discover what 2015 holds for you: