From August 31, 2015 thru September 6, 2015
On Monday, all that hard work will start to pay off. For a while there it seemed like nothing was ever going to get done, but by sheer force of will you have turned a couple of lemons into the tastiest lemonade. You have this amazing ability to make the realization of your goals seem inevitable, and this is especially true on Wednesday and Thursday. People bend over backward to help you out. Now the challenge is going to be to set your sights on, well, a new challenge. Use Friday and the weekend for planning your next steps. This is only the beginning of what is going to be a glorious ride.
Get a clear perspective on your perplexing situation! The Egyptian Tarot comes to us from the time pharaohs walk as gods among the living. The left eye of Horus, an indestructible sky god, is associated with the Moon (lunar cycles) while the right eye is associated with the Sun. Together, they'll help you see deeply into your present and future.
Read More »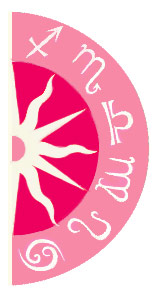 Discover what 2015 holds for you: