From August 3, 2015 thru August 9, 2015
You'd like to be focused on helping your family right now, but work demands are exhausting all of your energy. You never thought you'd be the kind of person who puts your career over your home life -- and you aren't, in general -- but this week you have to focus on a couple of crucial professional responsibilities. You will be able to get a lot done fairly early in the week, but you won't be out of the woods just yet. Use midweek to formulate some sort of organization to your time. Speaking of the woods: this weekend you're going to spend some time on an adventure of sorts.
Your Love Tarot reading can give you the foresight to navigate the romantic ups and downs of your life. Get deep insight and sound advice for your romantic situation. Let the cards predict the future of your love relationship, show you how can adapt and grow together, and make the best out of it! This reading helps you to make wise choices in love.
Read More »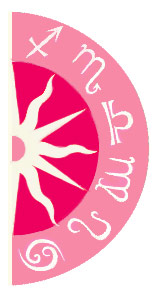 Discover what 2015 holds for you: