From August 24, 2015 thru August 30, 2015
On Monday, it's not all about you. It's about this other person in your life who, it turns out, needs more help and more support than you ever realized. You are a great listener and a loyal friend, but once this person opens up to you, you're going to feel the burden of what they're going through. That's because you care deeply about their situation. Still, by midweek you realize that there's only so much you can do, and you owe it to yourself not to become too emotional over something you can't control. This weekend, take yourself out and do something fun. Clear your head a little.
Standing at a crossroads? Afraid to make a mistake? Can't decide? That's what your Yes/No Tarot reading was designed to help you with - quick, easy, and simple! This powerful reading is like a trusted friend, guidance counselor, and oracle all in one. You'll get a straight, honest answer to help you make the best decisions.
Read More »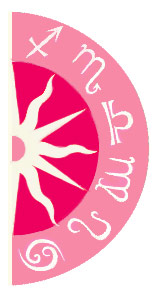 Discover what 2015 holds for you: