From June 29, 2015 thru July 5, 2015
The preparations have been made. The pans are greased. The stove is fired up. It's time to do your thing. You may need to call in some assistance when the going gets tough, but some people love to help. No matter what happens on Tuesday, keep a clear head. On Wednesday and Thursday, your perseverance is richly rewarded -- someone may even pin a blue ribbon on your lapel. It may fall off on Friday, since the end of the week is going to bring some frustrations. Don't worry -- they're minor compared to your successes. Sunday, you're a star.
Standing at a crossroads? Afraid to make a mistake? Can't decide? That's what your Yes/No Tarot reading was designed to help you with - quick, easy, and simple! This powerful reading is like a trusted friend, guidance counselor, and oracle all in one. You'll get a straight, honest answer to help you make the best decisions.
Read More »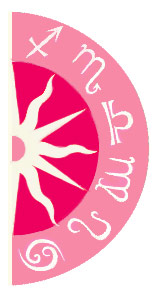 Discover what 2015 holds for you: