From August 31, 2015 thru September 6, 2015
On Monday, all that hard work will start to pay off. For a while there it seemed like nothing was ever going to get done, but by sheer force of will you have turned a couple of lemons into the tastiest lemonade. You have this amazing ability to make the realization of your goals seem inevitable, and this is especially true on Wednesday and Thursday. People bend over backward to help you out. Now the challenge is going to be to set your sights on, well, a new challenge. Use Friday and the weekend for planning your next steps. This is only the beginning of what is going to be a glorious ride.
What can you expect to happen in your major life realsm over the next 12 months? Let the power of the Tarot reveal your future. Your 12-Month Tarot reading is your exclusive guide for love, relationships, career, money, and more! Understand the next year of your life in a unique, revealing way with this popular report.
Read More »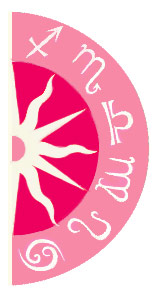 Discover what 2015 holds for you: