From May 4, 2015 thru May 10, 2015
Monday and Tuesday, just about anything that can go wrong will. It takes all your energy just to feel comfortable among a group of people. And your new shoes aren't fitting right. Wednesday and Thursday see you taking action and not letting anyone get in your way. If those shoes still hurt, by all means return them. If you're still uncomfortable socially, find a new social group. Friday and Saturday are career-oriented: Everything you do has an effect on your reputation. Sunday you're surrounded by like-minded people and filled with optimistic thinking about the future.
The Zodiac Love Tarot reveals the truth about your love life. Learn which obstacles are in your way and where your strengths lie. This reading clarifies important relationship issues, allowing you to search for answers through the symbolism of astrology and Tarot cards. The imagery of this unique system allows you to achieve your heart's desire.
Read More »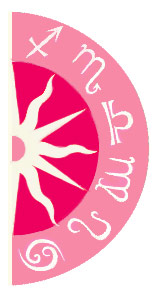 Discover what 2015 holds for you: