From April 27, 2015 thru May 3, 2015
The week begins like a storybook, complete with babbling brooks and trees that talk and strangers meeting in the woods and falling in love. Exercise figures on Monday, but it's fun exercise -- the kind you barely notice. The middle of the week is less dreamy and fun, but don't stop exercising: It will keep you in good spirits even as the details and the drudgery threaten to drag you down. On Friday you're happy and charming (it's so much easier to be charming when you aren't stressed, isn't it?) and on Sunday you have all the time in the world to sleep in.
Your Love Tarot reading can give you the foresight to navigate the romantic ups and downs of your life. Get deep insight and sound advice for your romantic situation. Let the cards predict the future of your love relationship, show you how can adapt and grow together, and make the best out of it! This reading helps you to make wise choices in love.
Read More »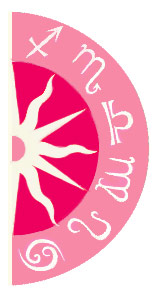 Discover what 2015 holds for you: