From July 27, 2015 thru August 2, 2015
Things just seem to naturally go your way -- at least they will at the beginning of the week. Ride the wave as long as you can, but expect the current to change a bit come midweek. You are an expert swimmer, so it's not going to be a big deal when a dolphin or a ship or a giant rock presents itself. The key is to realize that those obstacles are out there, and to not be surprised when you come across them. There isn't any kind of adventure you'd shy away from these days. Your weekend will be particularly exciting.
Angels watch over you, providing strength and love when you need it most. The Tarot of Angels describes what your birth angel says about you and your life path. Learn what the angels have done for you in the past, what they are doing now, and what they will do in the future to help you. Build hope and faith with the Tarot of Angels!
Read More »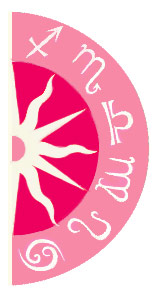 Discover what 2015 holds for you: