From August 24, 2015 thru August 30, 2015
On Monday, it's not all about you. It's about this other person in your life who, it turns out, needs more help and more support than you ever realized. You are a great listener and a loyal friend, but once this person opens up to you, you're going to feel the burden of what they're going through. That's because you care deeply about their situation. Still, by midweek you realize that there's only so much you can do, and you owe it to yourself not to become too emotional over something you can't control. This weekend, take yourself out and do something fun. Clear your head a little.
This unique 12-card reading links the wisdom of the Tarot with the twelve symbolic houses of Astrology. Learn which forces of destiny are influencing each major area of your life, and how to bring more happiness and fulfillment into your world. If you want insight into different areas of your life over the next year, 12-House Tarot is for you!
Read More »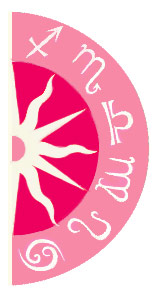 Discover what 2015 holds for you: