From February 1, 2016 thru February 7, 2016
Take time out of your schedule early this week to take care of basic concerns like health and housework. Your responsibilities might weigh more heavily on you than usual. During the middle part of the week, you'll want to make sure to listen to what those close to you are really saying -- use your intuition, even if you don't fully trust it. Emotional difficulties will pop up on Friday and Saturday, and you might feel upset for no reason that you can discern. Your mood will lift by Sunday, and you'll feel like taking on the world again.
We all have wishes, but sometimes we aren't sure if, when, or how they will be granted. Your Make a Wish Tarot reveals how you can make a dream your reality. This three-card reading explains the circumstances surrounding your wish, the challenges to overcome, and the final result. Will your wish come true? Find out!
Read More »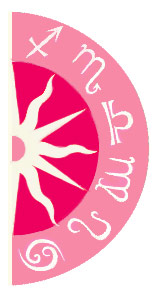 Discover what 2016 holds for you: