From June 29, 2015 thru July 5, 2015
How you got to be so lucky, you'll never know. (At least, you'll never tell, because you're modest -- truth is, it has a lot to do with how hard you work.) Monday and Tuesday are defined by the accolades people bestow on you. Their support gives you lots of energy, and that energy, in turn, inspires you to change your approach to work or school on Wednesday and Thursday. Suddenly, you're the brilliant one. You're the funny one. You're the one everyone wants to be like. Use your creativity to your advantage on Friday and Saturday. Then, Sunday, collapse on the couch after a week done well.
Standing at a crossroads? Afraid to make a mistake? Can't decide? That's what your Yes/No Tarot reading was designed to help you with - quick, easy, and simple! This powerful reading is like a trusted friend, guidance counselor, and oracle all in one. You'll get a straight, honest answer to help you make the best decisions.
Read More »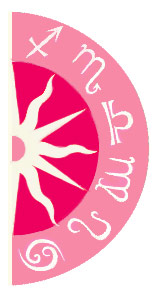 Discover what 2015 holds for you: