From July 6, 2015 thru July 12, 2015
Finally, finally, finally. You have been waiting for some well-deserved recognition for some time now, and on Monday you're finally going to get it. How to behave when the honor is bestowed upon you? Be modest. Be honest. You know. The question on everyone's mind, of course, is: What next? That's the question on your mind, too, especially on Wednesday and Thursday. All this success aside, what do you really want to be doing? On Friday, someone's going to encourage you to start being more creative, and the advice is going to strike a chord. Plus it will give you something to think about over the weekend.
Angels watch over you, providing strength and love when you need it most. The Tarot of Angels describes what your birth angel says about you and your life path. Learn what the angels have done for you in the past, what they are doing now, and what they will do in the future to help you. Build hope and faith with the Tarot of Angels!
Read More »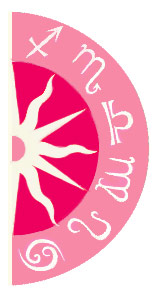 Discover what 2015 holds for you: