From May 4, 2015 thru May 10, 2015
All the information is lined up and in order, clear as day -- all you have to do at this point is make the call. Obviously, it'd be smart not to make it alone. Ask others what they think. Then detach yourself emotionally from the proceedings and decide. Once a course has been decided, Wednesday commences a blur that extends into the foreseeable future, a blur of speed and productivity and brightness. Discipline is important on Thursday -- you may begin to have second thoughts, but ignore them -- and modesty is important on Friday and Saturday. The weekend is a chorus of praise.
Dreams are not just random mental events that happen when we are asleep. They are incredibly symbolic, unconscious messages. They can give you advice, warnings, and reveal secret meanings behind your circumstances.
Read More »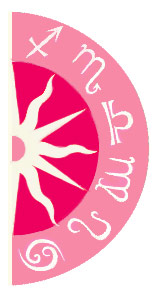 Discover what 2015 holds for you: