From August 24, 2015 thru August 30, 2015
Your work is all you can think about on Monday. Are you doing what you love? Are you itching to make a change? (Whatever you're feeling, though, Monday and Tuesday are not the days to ask for a raise.) Some of your friends are in the same boat, careerwise. It's a boat whose direction is a little unclear. It would not be a bad idea to spend some time later this week planning for the next couple months, and maybe, in an abstract way, the next couple of years. Your weekend, thank goodness, will be exceptionally fun. It will take your mind off all these big questions.
Angels watch over you, providing strength and love when you need it most. The Tarot of Angels describes what your birth angel says about you and your life path. Learn what the angels have done for you in the past, what they are doing now, and what they will do in the future to help you. Build hope and faith with the Tarot of Angels!
Read More »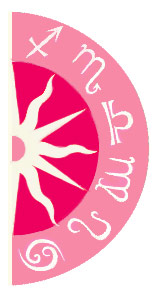 Discover what 2015 holds for you: