From July 27, 2015 thru August 2, 2015
It's Monday and all you can think about is work. You'd like to be thinking about other stuff, of course -- your friends, your love life, the TV show you recently discovered and are now obsessed with -- but work beckons, and you have to answer the call. Expect your social life to go on the back burner for the next couple of days, at least until Thursday. (If you don't already have plans with friends on Thursday, you should make some now.) Friday and even Saturday are, again, going to be dominated by work-related stress, but Sunday will be a complete reversal. It will be the best day you've had in a long while.
We all have wishes, but sometimes we aren't sure if, when, or how they will be granted. Your Make a Wish Tarot reveals how you can make a dream your reality. This three-card reading explains the circumstances surrounding your wish, the challenges to overcome, and the final result. Will your wish come true? Find out!
Read More »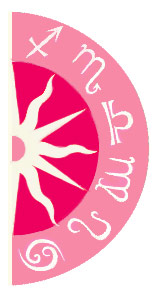 Discover what 2015 holds for you: