From August 31, 2015 thru September 6, 2015
Monday, it's time to start planning for the future. No sense in expecting things to take care of themselves. If you sit down and write out your goals, that will make them that much more tangible. And once your goals are tangible, you'll be able to create a plan of action, especially on Wednesday and Thursday. You have all the materials you need, and you have a couple of troops ready to go into battle for you. Use Friday to decide what the marching orders are. This weekend, your priorities are going to temporarily shift a little bit. Someone in your family is going to need a favor.
Get a clear perspective on your perplexing situation! The Egyptian Tarot comes to us from the time pharaohs walk as gods among the living. The left eye of Horus, an indestructible sky god, is associated with the Moon (lunar cycles) while the right eye is associated with the Sun. Together, they'll help you see deeply into your present and future.
Read More »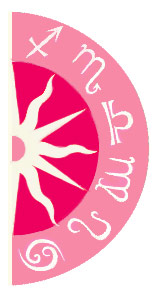 Discover what 2015 holds for you: