From November 16, 2015 thru November 22, 2015
Feeling shy? As the week begins, you've got a lot on your mind, and the need for privacy is paramount. Lay low on Monday to sort things out on your own. By Tuesday and Wednesday, you'll be back to your old expansive, outgoing self -- get friends together for something fun. Any outing you organize will be a success, especially if you invite some new and friendly faces. Later in the week, display some discipline and self-restraint if you're hoping to get anything done. Cut loose this weekend, though -- you're full of charm, and others will clamor to bask in your energy and enthusiasm.
The Zodiac Love Tarot reveals the truth about your love life. Learn which obstacles are in your way and where your strengths lie. This reading clarifies important relationship issues, allowing you to search for answers through the symbolism of astrology and Tarot cards. The imagery of this unique system allows you to achieve your heart's desire.
Read More »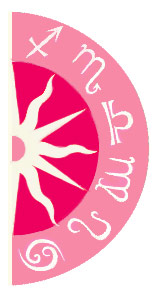 Discover what 2016 holds for you: