From August 17, 2015 thru August 23, 2015
Monday is going to be an emotional roller coaster. You have a couple of beefs with a good friend -- well, it's someone you always considered a good friend, but now you're not so sure -- and coming to a resolution you feel happy about may take a little time. Friendships, like all relationships, sometimes require compromise, especially by the middle of the week. By Friday, you may realize that there are some things you shouldn't have to compromise on. And, of course, you have other friends. But this is in no way a lost cause. Over the weekend, be honest and communicate exactly how you feel and things will turn out for the best.
Angels watch over you, providing strength and love when you need it most. The Tarot of Angels describes what your birth angel says about you and your life path. Learn what the angels have done for you in the past, what they are doing now, and what they will do in the future to help you. Build hope and faith with the Tarot of Angels!
Read More »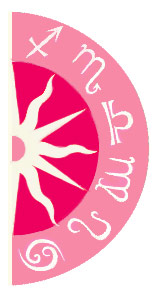 Discover what 2015 holds for you: