From November 16, 2015 thru November 22, 2015
Don't over think things. On Monday, introspection could leave you frustrated and conflicted -- so consider taking a breather as the week begins. Wait to take action until later, when you can be sure that assertiveness (not aggressiveness) guides your impulses. Tuesday and Wednesday find you back on top of things, meeting up with new people and exploring with confidence. Later in the week, that boisterous spontaneity finds a focus, and you'll discover overachieving opportunities to impress others and get ahead (especially in your career). This weekend, take time to socialize. Friends will gladly fall in for any outing you organize.
The Zodiac Love Tarot reveals the truth about your love life. Learn which obstacles are in your way and where your strengths lie. This reading clarifies important relationship issues, allowing you to search for answers through the symbolism of astrology and Tarot cards. The imagery of this unique system allows you to achieve your heart's desire.
Read More »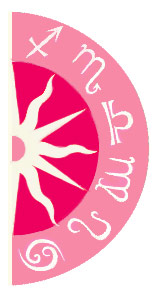 Discover what 2016 holds for you: