From June 22, 2015 thru June 28, 2015
This week is about other people, as far as you're concerned. On Monday and Tuesday, your service is vital to coworkers, family members or the community at large, and your efforts are definitely noticed by the right people. Later in the week, you keep coasting on that altruistic energy, finding that you get a lot more out of helping others than from taking care of your own needs first. Over the weekend, you may go through a psychic growth spurt that's somewhat awkward, but ultimately quite powerful.
Angels watch over you, providing strength and love when you need it most. The Tarot of Angels describes what your birth angel says about you and your life path. Learn what the angels have done for you in the past, what they are doing now, and what they will do in the future to help you. Build hope and faith with the Tarot of Angels!
Read More »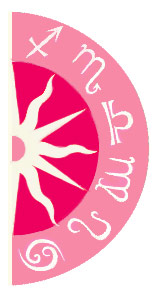 Discover what 2015 holds for you: