From July 20, 2015 thru July 26, 2015
There's no sense losing your mind over this on Monday. It's just a minor disturbance in the atmosphere of your world, and soon enough all will be smoothed out. In the meantime, expect bizarre extremes in energy and in the emotions you inspire in others, especially on Thursday. (Why are people so dramatic? It's endlessly baffling.) Even when things don't exactly go your way, you're pretty good at keeping your composure. People have noticed that. By the weekend, the tide will turn your way because you convey an amazing amount of grace under pressure and an amazing amount of patience, too. Look at you go!
Angels watch over you, providing strength and love when you need it most. The Tarot of Angels describes what your birth angel says about you and your life path. Learn what the angels have done for you in the past, what they are doing now, and what they will do in the future to help you. Build hope and faith with the Tarot of Angels!
Read More »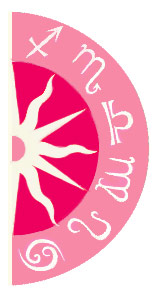 Discover what 2015 holds for you: