From November 16, 2015 thru November 22, 2015
What's that brilliant, blazing light that's got everyone blinded? It's not the sun -- it's you! Your confidence and charisma have everyone dazzled to distraction as the week begins, so don't be bashful. Take center stage and command the crowd. (Hopefully, the potential for romance will be obvious.) Even your own magnificence, though, isn't enough to hold your attention toward the middle of the week -- you'll be too caught up trying to decide whether you should take a big risk. In this case, trust your instincts. If something appears too good to be true, it probably is. Toward the end of the week, your shrewd savvy will get you ahead in business dealings -- or anything involving your ambition and your communication skills. This weekend, stay flexible, especially when dealing with domestic issues.
Standing at a crossroads? Afraid to make a mistake? Can't decide? That's what your Yes/No Tarot reading was designed to help you with - quick, easy, and simple! This powerful reading is like a trusted friend, guidance counselor, and oracle all in one. You'll get a straight, honest answer to help you make the best decisions.
Read More »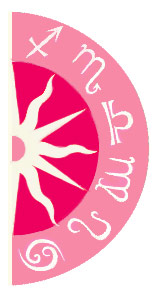 Discover what 2016 holds for you: