From July 27, 2015 thru August 2, 2015
On Monday it's hard to know what to do next. You are the kind of person who usually has such a strong sense of intuition that you're not used to being at a crossroads like this, but a crossroads you are at. You have friends, you know. They've had to make hard decisions before, too. Sure, it's wise to be self-reliant, but it's also wise to seek guidance from people who've been around the block, especially by midweek, when certain pressing questions need answers. Save yourself a couple missteps. Use the weekend to talk it through. You'll find yourself achieving clarity on the things that not so long ago baffled you.
This unique 12-card reading links the wisdom of the Tarot with the twelve symbolic houses of Astrology. Learn which forces of destiny are influencing each major area of your life, and how to bring more happiness and fulfillment into your world. If you want insight into different areas of your life over the next year, 12-House Tarot is for you!
Read More »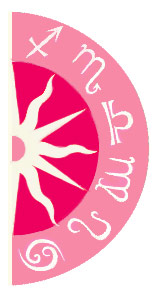 Discover what 2015 holds for you: