From April 20, 2015 thru April 26, 2015
If you're single and you've been out of the love game for a while, Monday brings about something of a change. You're casting your eyes around crowded rooms in a way you haven't in a while. If you're not single, the change manifests itself as a willingness to take risks, lose yourself in long conversations and enjoy yourself. Whatever your situation, you're taking the plunge this week -- and getting positive results. Thursday through Sunday is a whirlwind of dinner parties, bear hugs stirring debates and opportunities to demonstrate your loyalties.
Worried about money? Your Gold Tarot can put you on the path to greater wealth! You'll see the financial strengths and challenges, and be better able to make the best of your assets. You'll be raking in the cash in no time with help from your Gold Tarot - it's like consulting a personal financial advisor!
Read More »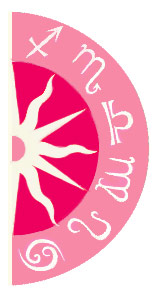 Discover what 2015 holds for you: