From November 16, 2015 thru November 22, 2015
Your strong emotions can sometimes get you into trouble -- and Monday is one of those times. Try to rein in those passions as the week begins (or, if that doesn't work, at least channel them into something productive, like connecting more closely with a loved one). As the week wears on, that emotional intensity will metamorphose into pure and simple charm. Expect to attract the attention and affection of anyone you'd consider exotic (compared to you, of course). On Thursday and Friday, enjoy solid, feet-on-the-ground confidence and an unusually insightful take on things. Get ready to show some restraint this weekend, though. Others might try to get a rise out of you.
The Zodiac Love Tarot reveals the truth about your love life. Learn which obstacles are in your way and where your strengths lie. This reading clarifies important relationship issues, allowing you to search for answers through the symbolism of astrology and Tarot cards. The imagery of this unique system allows you to achieve your heart's desire.
Read More »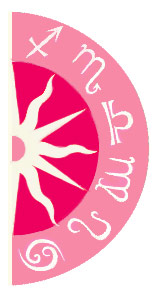 Discover what 2016 holds for you: