taurus Weekly Horoscope for Week of April 4, 2021
Week of April 4, 2021
This week, tenacity is key. Taurus, being patient is what wins you rewards.
On Tuesday, April 6, Venus in Aries, in your house of magical abilities, makes a sextile to Mars in Gemini in your house of money. Bibbidi bobbidi boo! It's time to work your power of manifestation. Taurus, you have a natural ability to attract material objects. Today's a good day to exercise that ability. You might do a vision board or some Feng Shui by placing representations of what you want on your entryway table. Consider lighting a metallic gold candle to attract prosperity energy.
Toward the end of the week on Friday, April 9, that same Mars makes a square to Neptune in Pisces in your house of alliances. Worlds open up to you when you have a big circle of supporters. Today, you can get a little closer to the goal of 1,000 true fans. But it's also just as easy with this aspect to allow fear to take over. Avoid absorbing other people's negativity by staying true to your own aspirations and beliefs.
To read more of your weekly horoscope, subscribe to Astrology+.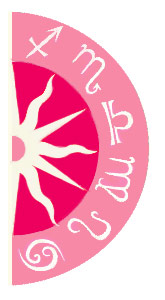 More weekly taurus Horoscopes For You
Most Popular on
Astrology.com