From September 7, 2015 thru September 13, 2015
An old relative is going to try to contact you Monday, probably via an unexpected phone call. They're just calling to say hi, but in the course of the conversation you're going to learn something that makes you think of them in a whole new way. It's funny how family members can seem both like old friends and perfect strangers at the same time, and you're reminded of this again on Wednesday. Toward the end of the week, another unexpected development is going to come your way, this one in the form of a sudden and incredibly fun romantic fling. Ah, life. It never fails to surprise.
Dreams are not just random mental events that happen when we are asleep. They are incredibly symbolic, unconscious messages. They can give you advice, warnings, and reveal secret meanings behind your circumstances.
Read More »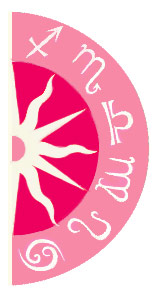 Discover what 2015 holds for you: