From June 1, 2015 thru June 7, 2015
There's too much riding on the risk to justify it to your more conservative friends on Monday and Tuesday. But if you really feel like taking it, and you have it in you to deal with the consequences come what may, well, go ahead. Proceed with care. Wednesday through Friday, you're focused on managing several factors related to the risk, and on managing relationships. Your boss figures strongly (and is in a good mood) toward the end of the workweek. It is an exhausting week -- ambition is exhausting and produces tiring anxiety. You have a weekend in the domestic realm that's exhausting, too. Time for a nap!
Fill your life with joy by learning about your personal chakras, or spiritual energies. Wondering why you feel out-of-whack some days, then fantastic the next? What is really happening in your soul? The Chakra Tarot helps you discover the truth by revealing the state of your body's seven sacred energy centers, and how each affects your life.
Read More »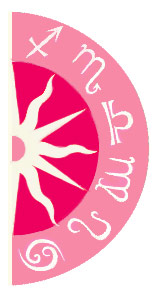 Discover what 2015 holds for you: