From June 1, 2015 thru June 7, 2015
A philosophical approach can certainly make your life seem more amusing and more like a play than real life. But watch out for pretension and righteousness on Monday and Tuesday. In the middle of the day on Wednesday, something happens that alters your perspective -- it may be as small as a confusing comment from a friend, or something bigger. Thursday and Friday are great days, full of more small revelations -- tons of them -- that would be hard to articulate to anyone else. There's a certain pleasure in that. Your weekend could be described as a series of radical ideas.
Fill your life with joy by learning about your personal chakras, or spiritual energies. Wondering why you feel out-of-whack some days, then fantastic the next? What is really happening in your soul? The Chakra Tarot helps you discover the truth by revealing the state of your body's seven sacred energy centers, and how each affects your life.
Read More »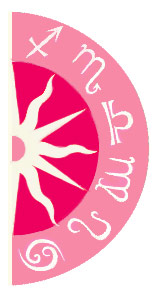 Discover what 2015 holds for you: