From August 10, 2015 thru August 16, 2015
On Monday you wake up with a lot of energy -- at last! Now get out into the world! Meet strangers and make plans and look fabulous! No one is more ready for romance than you are. Unfortunately, on Thursday, you're going to have no time to think about your love life, what with all the stuff you have going on at work. But this weekend, you'll go to a party with some friends (and if you don't have a party to go to this weekend, start looking for one now) and you'll have an unbelievably good time. Plus, you might meet someone.
Your Love Tarot reading can give you the foresight to navigate the romantic ups and downs of your life. Get deep insight and sound advice for your romantic situation. Let the cards predict the future of your love relationship, show you how can adapt and grow together, and make the best out of it! This reading helps you to make wise choices in love.
Read More »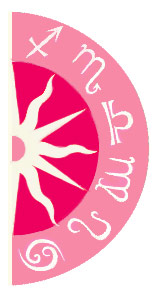 Discover what 2015 holds for you: