From September 7, 2015 thru September 13, 2015
You're feeling so good on Monday you don't know what to do with yourself. The sun will be shining on you. Butterflies are going to follow you around. Birds will chirp in your ears. This is the beginning of a long, exciting week. On Wednesday, everything is going to start to accelerate. Suddenly, you're not going to have time for the butterflies or the birds anymore. You're going to be too busy juggling foam balls and jumping through hoops of fire, so to speak. This weekend, unwind by spending time with good friends and eating a lot of good food. A dinner party may be in order.
Get a clear perspective on your perplexing situation! The Egyptian Tarot comes to us from the time pharaohs walk as gods among the living. The left eye of Horus, an indestructible sky god, is associated with the Moon (lunar cycles) while the right eye is associated with the Sun. Together, they'll help you see deeply into your present and future.
Read More »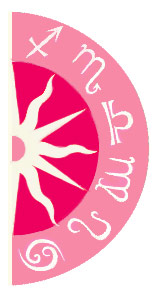 Discover what 2015 holds for you: