From August 31, 2015 thru September 6, 2015
At the start of the week, you encounter one snag you weren't expecting. Who knew that you-know-who was on a power trip? It never ceases to amaze you how loony people can be. So, what's your plan? By midweek, you wisely figure that your best bet is going to be to try to kill them with kindness. Figure out what it is this person really wants -- adoration? attention? -- and then try to give that to them without actually giving in. You are a master diplomat, especially on Friday. It may take some time to see real changes, but you'll get a glimmer of hope over the weekend.
Get a clear perspective on your perplexing situation! The Egyptian Tarot comes to us from the time pharaohs walk as gods among the living. The left eye of Horus, an indestructible sky god, is associated with the Moon (lunar cycles) while the right eye is associated with the Sun. Together, they'll help you see deeply into your present and future.
Read More »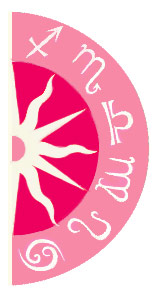 Discover what 2015 holds for you: