From November 23, 2015 thru November 29, 2015
The first few days of the week will be filled with friends -- and their needs. You won't mind at all, and will actually notice your relationships grow more rewarding. The middle of the week might zip past you, but don't pick up your pace to try to catch up, especially if it's your birthday. That deal that seems too good to be true probably is. The weekend will be fun and filled with good times and good people. Taking it easy is your best bet, but anything you choose to do will work out well. Money shouldn't be a problem.
By understanding the secrets hidden within your past lives, you can get closure and start planning the life you've always dreamed of. Your Karma Oracle explains who you were, who has had the biggest impact on you, your karmic inheritance (special gifts), and what you need to do to rid yourself of negative energy and get the life you really want!
Read More »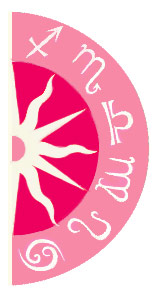 Discover what 2016 holds for you: