From July 6, 2015 thru July 12, 2015
You are a grounded person. On Monday, you know where you are going, more or less, and whether or not you realize it, you are the center of a lot of people's orbit. It's fun to be in the spotlight, but try not to get a big head about your social status. There's a chance that on Wednesday or Thursday you're going to have a power struggle with a friend over something that doesn't really matter. Why bother with that kind of drama? You have other friends -- better friends, terrific friends -- including certain special people you've never come to blows with, ever. Spend the weekend around them.
The ancient wisdom of the Kabbalah joins with the symbolism of the Tarot, providing a map of your consciousness. Use your 10-card Tree of Life Tarot reading to understand your personal nature on all levels - love, work, finances, and more. This reading reveals where you are now, and in which direction your life is growing.
Read More »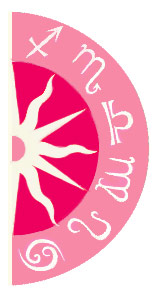 Discover what 2015 holds for you: