From June 29, 2015 thru July 5, 2015
Have you ever wondered what it's like to be a tree? To be so grounded, healthy and tall? You'll get an inkling of this feeling on Monday and Tuesday. People will want to sit near you. They'll regard you with awe. Wednesday and Thursday someone may regard you with something other than awe -- it may feel like they're coming at you with branch cutters and leaf shearers. Hold your own in a dignified way, and don't let them get to you. On Friday, the world will be righted again. Spend Saturday and Sunday in the comfortable company of your favorite people.
Angels watch over you, providing strength and love when you need it most. The Tarot of Angels describes what your birth angel says about you and your life path. Learn what the angels have done for you in the past, what they are doing now, and what they will do in the future to help you. Build hope and faith with the Tarot of Angels!
Read More »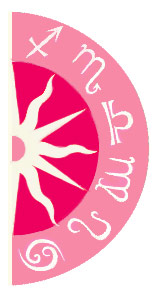 Discover what 2015 holds for you: