From November 23, 2015 thru November 29, 2015
The first few days of the week will be filled with friends -- and their needs. You won't mind at all, and will actually notice your relationships grow more rewarding. The middle of the week might zip past you, but don't pick up your pace to try to catch up, especially if it's your birthday. That deal that seems too good to be true probably is. The weekend will be fun and filled with good times and good people. Taking it easy is your best bet, but anything you choose to do will work out well. Money shouldn't be a problem.
Angels watch over you, providing strength and love when you need it most. The Tarot of Angels describes what your birth angel says about you and your life path. Learn what the angels have done for you in the past, what they are doing now, and what they will do in the future to help you. Build hope and faith with the Tarot of Angels!
Read More »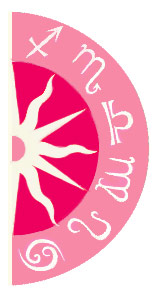 Discover what 2016 holds for you: