From August 24, 2015 thru August 30, 2015
You were kind of in a rut there for a while, but an unexpected development on Monday is going to change everything. On Tuesday and Wednesday you're going to feel the full range of emotions -- maybe a little possessive, maybe a little passionate -- which is to be expected. Change brings out funny feelings. Nevertheless, everything that's happening in your life is positive, and there's no reason to feel anything other than optimistic about the path you're taking, and that will be clear on Friday and through the weekend. Sure, it's going to feel a little scary at first, but the best things in life always do.
Worried about money? Your Gold Tarot can put you on the path to greater wealth! You'll see the financial strengths and challenges, and be better able to make the best of your assets. You'll be raking in the cash in no time with help from your Gold Tarot - it's like consulting a personal financial advisor!
Read More »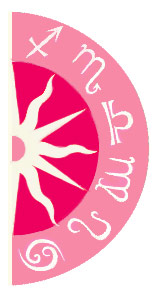 Discover what 2015 holds for you: