From May 18, 2015 thru May 24, 2015
Listen carefully and make sure that you're also speaking in turn through Wednesday -- communication is far more important than usual, and should be easier for you to achieve. Try to get your peers to see what is most important to you! Don't overdo it later in the week, though, or you may find that others stop listening when they decide that you've said enough. It's a fine line! Your good energy this weekend makes it far more likely that folks want to hang out with you and follow your lead -- it's easy to get folks to open up.
Worried about money? Your Gold Tarot can put you on the path to greater wealth! You'll see the financial strengths and challenges, and be better able to make the best of your assets. You'll be raking in the cash in no time with help from your Gold Tarot - it's like consulting a personal financial advisor!
Read More »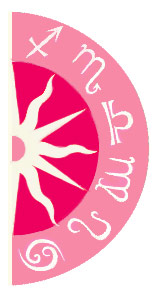 Discover what 2015 holds for you: