From July 27, 2015 thru August 2, 2015
Things were kind of slow there for a while, but at the beginning of the week, someone is going to step into your life carrying buckets full of energy and imagination. It's amazing how much one person's personality can really change the group dynamic. There's a good chance that you're going to feel a bit withdrawn on Wednesday or Thursday (sometimes all that energy can be tiring). However, over the weekend, those same people also remind you that even when the skies are kind of dark, there's a happy sun up there somewhere.
Met someone special and want to make it work? Your Relationship Zodiac Tarot was designed to help you! Get a clear picture of your union's strengths and weaknesses as well as how to overcome challenges. This two-in-one reading combines the wisdom of the Tarot with the fortune-telling abilities of the Zodiac, so it's an amazing, insightful value!
Read More »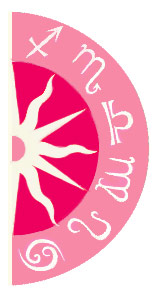 Discover what 2015 holds for you: