From May 4, 2015 thru May 10, 2015
Monday and Tuesday are beset by all-consuming passion. It isn't a fun sort of passion -- not artistic or musical or anything like that -- it's emotional. The outside world is almost distorted by the strength of your feelings. You go into Wednesday and Thursday understandably wary of other people. The key is to not let that wariness transform into what may appear as righteousness. That's no way to charm someone. Friday and Saturday, something that's dogged your understanding for a while suddenly makes sense. Until Sunday, that is. Nothing makes sense on Sunday.
Dreams are not just random mental events that happen when we are asleep. They are incredibly symbolic, unconscious messages. They can give you advice, warnings, and reveal secret meanings behind your circumstances.
Read More »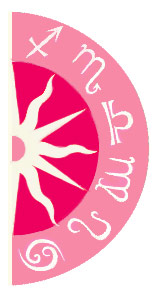 Discover what 2015 holds for you: