From July 6, 2015 thru July 12, 2015
You are a grounded person. On Monday, you know where you are going, more or less, and whether or not you realize it, you are the center of a lot of people's orbit. It's fun to be in the spotlight, but try not to get a big head about your social status. There's a chance that on Wednesday or Thursday you're going to have a power struggle with a friend over something that doesn't really matter. Why bother with that kind of drama? You have other friends -- better friends, terrific friends -- including certain special people you've never come to blows with, ever. Spend the weekend around them.
Angels watch over you, providing strength and love when you need it most. The Tarot of Angels describes what your birth angel says about you and your life path. Learn what the angels have done for you in the past, what they are doing now, and what they will do in the future to help you. Build hope and faith with the Tarot of Angels!
Read More »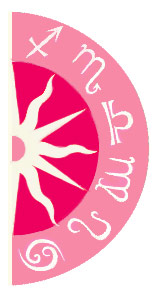 Discover what 2015 holds for you: