From February 8, 2016 thru February 14, 2016
Monday will feel a little bit unfair, like everyone has won a prize but you. The feeling won't last long, because by early Tuesday morning you'll be feeling grounded and able to reclaim any lost ground. In fact, midweek will be a good time for you to expand your ambitions and set new goals. People whom you don't know well will rub you the wrong way on Thursday or Friday, but it's just superficial personality conflict rather than a sign of deeper hostility. Get together with friends over the weekend, especially if you're feeling down.
We all have wishes, but sometimes we aren't sure if, when, or how they will be granted. Your Make a Wish Tarot reveals how you can make a dream your reality. This three-card reading explains the circumstances surrounding your wish, the challenges to overcome, and the final result. Will your wish come true? Find out!
Read More »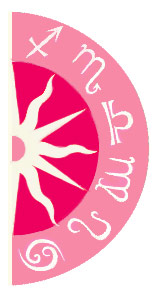 Discover what 2016 holds for you: