From July 27, 2015 thru August 2, 2015
Things were kind of slow there for a while, but at the beginning of the week, someone is going to step into your life carrying buckets full of energy and imagination. It's amazing how much one person's personality can really change the group dynamic. There's a good chance that you're going to feel a bit withdrawn on Wednesday or Thursday (sometimes all that energy can be tiring). However, over the weekend, those same people also remind you that even when the skies are kind of dark, there's a happy sun up there somewhere.
We all have wishes, but sometimes we aren't sure if, when, or how they will be granted. Your Make a Wish Tarot reveals how you can make a dream your reality. This three-card reading explains the circumstances surrounding your wish, the challenges to overcome, and the final result. Will your wish come true? Find out!
Read More »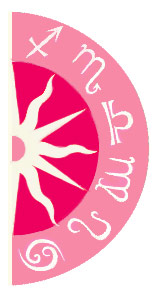 Discover what 2015 holds for you: