From November 30, 2015 thru December 6, 2015
You won't quite feel yourself early in the week, and might race ahead in order to catch up with people who aren't even competing with you. See if you can slow down and relax. Your feelings will be out in the open by midweek, and if you're single, you'll be tempted to take a big risk and tell someone how you feel. Go for it -- the odds are in your favor. Beware of small-scale arguments over the weekend. They'll have a way of escalating beyond your control and might require outside arbitration.
The Zodiac Love Tarot reveals the truth about your love life. Learn which obstacles are in your way and where your strengths lie. This reading clarifies important relationship issues, allowing you to search for answers through the symbolism of astrology and Tarot cards. The imagery of this unique system allows you to achieve your heart's desire.
Read More »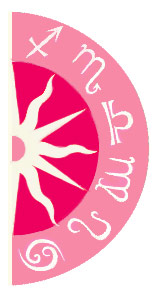 Discover what 2016 holds for you: