From April 27, 2015 thru May 3, 2015
Monday finds you having to mediate a dispute between two of your friends -- and then, horribly, becoming involved yourself. That's what happens when friends become arbiters! Find a way to back out of the situation gracefully, perhaps by fully admitting that it was never any of your business. Losing face is a lot better than losing a pal. The middle of the week is a corrective to all this early-week weirdness: Tuesday through Thursday is fun and flowers everywhere. Friday and Saturday are exciting, and Sunday is emotionally rich, but, compared to the rest of the week, low-key.
Standing at a crossroads? Afraid to make a mistake? Can't decide? That's what your Yes/No Tarot reading was designed to help you with - quick, easy, and simple! This powerful reading is like a trusted friend, guidance counselor, and oracle all in one. You'll get a straight, honest answer to help you make the best decisions.
Read More »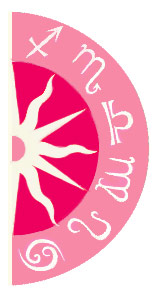 Discover what 2015 holds for you: