From April 27, 2015 thru May 3, 2015
Monday finds you having to mediate a dispute between two of your friends -- and then, horribly, becoming involved yourself. That's what happens when friends become arbiters! Find a way to back out of the situation gracefully, perhaps by fully admitting that it was never any of your business. Losing face is a lot better than losing a pal. The middle of the week is a corrective to all this early-week weirdness: Tuesday through Thursday is fun and flowers everywhere. Friday and Saturday are exciting, and Sunday is emotionally rich, but, compared to the rest of the week, low-key.
Get a clear perspective on your perplexing situation! The Egyptian Tarot comes to us from the time pharaohs walk as gods among the living. The left eye of Horus, an indestructible sky god, is associated with the Moon (lunar cycles) while the right eye is associated with the Sun. Together, they'll help you see deeply into your present and future.
Read More »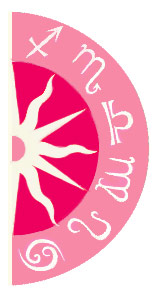 Discover what 2015 holds for you: