From April 27, 2015 thru May 3, 2015
The week couldn't begin on a better note. The person you're crazy about is crazy about you back, your energy level is through the roof and you have tons of fun excuses to work up a sweat. Tuesday and Wednesday are the same -- the craziness-for-each-other, the energy, the sweat. Halfway through the week you already feel like you've been on an epic adventure. Thursday and Friday are less incredible (responsibilities, details, other people's feelings), but over the weekend you get to focus entirely on you-know-who.
Fill your life with joy by learning about your personal chakras, or spiritual energies. Wondering why you feel out-of-whack some days, then fantastic the next? What is really happening in your soul? The Chakra Tarot helps you discover the truth by revealing the state of your body's seven sacred energy centers, and how each affects your life.
Read More »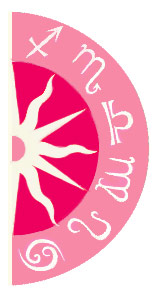 Discover what 2015 holds for you: