From July 6, 2015 thru July 12, 2015
Romance may be the last thing on your mind at the week's outset, as Monday and Tuesday find you mired in very unromantic details at work and home, but don't let it get you down. Try to get some exercise to keep your heart at its healthiest. Midweek you're turning on the charm and getting noticed, but despite invitations for the weekend, you're more interested in a little alone time. Saturday and Sunday are for turning inward and clearing your head a bit. A healthy heart and clear head are essential to allow space and energy for romance, so make sure you make both a priority.
Dreams are not just random mental events that happen when we are asleep. They are incredibly symbolic, unconscious messages. They can give you advice, warnings, and reveal secret meanings behind your circumstances.
Read More »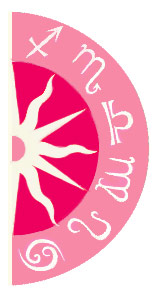 Discover what 2015 holds for you: