From April 27, 2015 thru May 3, 2015
The week couldn't begin on a better note. The person you're crazy about is crazy about you back, your energy level is through the roof and you have tons of fun excuses to work up a sweat. Tuesday and Wednesday are the same -- the craziness-for-each-other, the energy, the sweat. Halfway through the week you already feel like you've been on an epic adventure. Thursday and Friday are less incredible (responsibilities, details, other people's feelings), but over the weekend you get to focus entirely on you-know-who.
Get a clear perspective on your perplexing situation! The Egyptian Tarot comes to us from the time pharaohs walk as gods among the living. The left eye of Horus, an indestructible sky god, is associated with the Moon (lunar cycles) while the right eye is associated with the Sun. Together, they'll help you see deeply into your present and future.
Read More »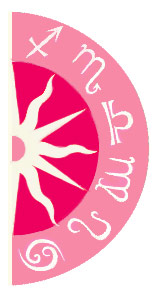 Discover what 2015 holds for you: