From August 24, 2015 thru August 30, 2015
The beginning of this week won't go down in history as the most romantic time of your life, but you can get a lot done in other important areas. If you're feeling emotional, find some catharsis -- maybe at the movies or through some symbolic housecleaning. Your luck in love changes for the way, way better round about Thursday -- just in time for a hot weekend -- and things look sweet through Saturday morning. Make hay while the sun shines, as they say. The rest of the weekend, take your time and do something nice for a friend.
Dreams are not just random mental events that happen when we are asleep. They are incredibly symbolic, unconscious messages. They can give you advice, warnings, and reveal secret meanings behind your circumstances.
Read More »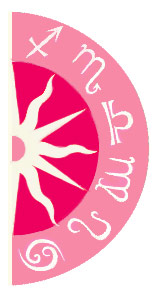 Discover what 2015 holds for you: