From June 29, 2015 thru July 5, 2015
Sure, honesty is the best policy, but avoid the brutal kind, especially in connection with romantic matters, and especially on Monday. For the next couple of days, it looks like you're seriously focused on work and larger career matters, which is great, but time with friends and your honey (if you've got one) is crucial, too. Get grounded and be well-rounded! From Thursday evening through most of the weekend, the stars are lined up in your favor and help's on the way -- as if you need it! Work your magic, but plan total downtime for Sunday, when things are a little weird.
Dreams are not just random mental events that happen when we are asleep. They are incredibly symbolic, unconscious messages. They can give you advice, warnings, and reveal secret meanings behind your circumstances.
Read More »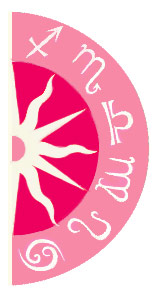 Discover what 2015 holds for you: