From April 27, 2015 thru May 3, 2015
The week couldn't begin on a better note. The person you're crazy about is crazy about you back, your energy level is through the roof and you have tons of fun excuses to work up a sweat. Tuesday and Wednesday are the same -- the craziness-for-each-other, the energy, the sweat. Halfway through the week you already feel like you've been on an epic adventure. Thursday and Friday are less incredible (responsibilities, details, other people's feelings), but over the weekend you get to focus entirely on you-know-who.
By understanding the secrets hidden within your past lives, you can get closure and start planning the life you've always dreamed of. Your Karma Oracle explains who you were, who has had the biggest impact on you, your karmic inheritance (special gifts), and what you need to do to rid yourself of negative energy and get the life you really want!
Read More »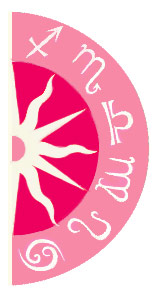 Discover what 2015 holds for you: