From August 31, 2015 thru September 6, 2015
First, the, er, challenging news for your love life this week: Just forget about romance on Monday (you'll have plenty of other quasi-challenges to deal with). And Thursday and Friday both look less than comfy for matters of the heart (watch for issues lurking beneath the surface, emotional outbursts and some general heavy stuff). Now for the big ol' windows of love opportunity: Tuesday and Wednesday, you've got a unique combo of boldness and sheer charm; and this weekend, your fieriness and frankness attracts exactly the right adoration -- and excitement.
What can you expect to happen in your major life realsm over the next 12 months? Let the power of the Tarot reveal your future. Your 12-Month Tarot reading is your exclusive guide for love, relationships, career, money, and more! Understand the next year of your life in a unique, revealing way with this popular report.
Read More »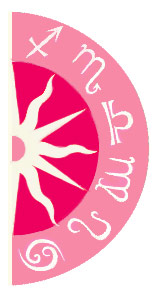 Discover what 2015 holds for you: