From August 24, 2015 thru August 30, 2015
The stars have a pretty fabulous week lined up for you when it comes to romance, so open your heart and let love in. Monday through Wednesday, it's all about fresh starts -- or new innovations in existing relationships. Don't fear change -- it's definitely good now. You're oddly impulsive toward the end of the week, but again, it's a good thing. Love's like a multiple-choice test; even if you don't know the answer, your first guess is likely correct. This weekend, you're very connected to others, and the plans you make are excellent ones.
Get a clear perspective on your perplexing situation! The Egyptian Tarot comes to us from the time pharaohs walk as gods among the living. The left eye of Horus, an indestructible sky god, is associated with the Moon (lunar cycles) while the right eye is associated with the Sun. Together, they'll help you see deeply into your present and future.
Read More »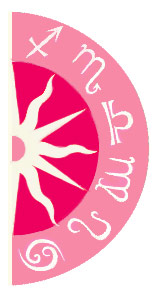 Discover what 2015 holds for you: