From November 23, 2015 thru November 29, 2015
Get out of the house and shake things up on Monday. Matters of the heart may not be smooth as silk, but a little texture keeps things interesting. Tuesday and Wednesday could find you with a fear of the unknown, but don't close yourself off completely. Indecision can be a fine way to stay open to your romantic options. Give yourself some props toward the end of the week, and devote some of your famous T.L.C. to yourself. Admit it: You're really, really worth it. If you feel like being a homebody this weekend, relax and enjoy. If you decide to go out, well, look out, world!
Standing at a crossroads? Afraid to make a mistake? Can't decide? That's what your Yes/No Tarot reading was designed to help you with - quick, easy, and simple! This powerful reading is like a trusted friend, guidance counselor, and oracle all in one. You'll get a straight, honest answer to help you make the best decisions.
Read More »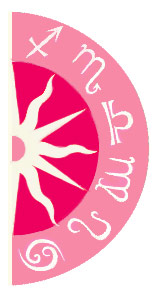 Discover what 2016 holds for you: