From November 23, 2015 thru November 29, 2015
Get out of the house and shake things up on Monday. Matters of the heart may not be smooth as silk, but a little texture keeps things interesting. Tuesday and Wednesday could find you with a fear of the unknown, but don't close yourself off completely. Indecision can be a fine way to stay open to your romantic options. Give yourself some props toward the end of the week, and devote some of your famous T.L.C. to yourself. Admit it: You're really, really worth it. If you feel like being a homebody this weekend, relax and enjoy. If you decide to go out, well, look out, world!
Get a clear perspective on your perplexing situation! The Egyptian Tarot comes to us from the time pharaohs walk as gods among the living. The left eye of Horus, an indestructible sky god, is associated with the Moon (lunar cycles) while the right eye is associated with the Sun. Together, they'll help you see deeply into your present and future.
Read More »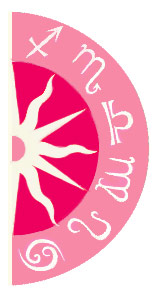 Discover what 2016 holds for you: