From November 23, 2015 thru November 29, 2015
Get out of the house and shake things up on Monday. Matters of the heart may not be smooth as silk, but a little texture keeps things interesting. Tuesday and Wednesday could find you with a fear of the unknown, but don't close yourself off completely. Indecision can be a fine way to stay open to your romantic options. Give yourself some props toward the end of the week, and devote some of your famous T.L.C. to yourself. Admit it: You're really, really worth it. If you feel like being a homebody this weekend, relax and enjoy. If you decide to go out, well, look out, world!
The Zodiac Love Tarot reveals the truth about your love life. Learn which obstacles are in your way and where your strengths lie. This reading clarifies important relationship issues, allowing you to search for answers through the symbolism of astrology and Tarot cards. The imagery of this unique system allows you to achieve your heart's desire.
Read More »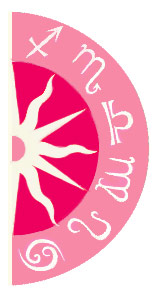 Discover what 2016 holds for you: