From May 4, 2015 thru May 10, 2015
You don't feel like being pushed early this week, and your great energy backs you up. That may be interpreted as indecisiveness, though, so watch out! Coworkers play a major role in developments midweek. You may fall for one of them, which might take everyone by surprise, or it could be that one clues you into something big that your mate has been trying to express for quite some time. You may want to put off any major discussions or revelations until this weekend is in the past, as it's just way too easy to misunderstand each other.
Get a clear perspective on your perplexing situation! The Egyptian Tarot comes to us from the time pharaohs walk as gods among the living. The left eye of Horus, an indestructible sky god, is associated with the Moon (lunar cycles) while the right eye is associated with the Sun. Together, they'll help you see deeply into your present and future.
Read More »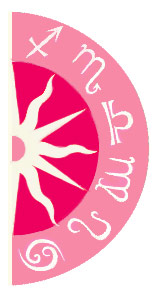 Discover what 2015 holds for you: