From August 31, 2015 thru September 6, 2015
Make some plans on Monday, and you may end up making a real love connection -- what you put into action now is bound for some serious glory. Your romantic challenge midweek is to deal with conflict or differing ideas, whether internally or within a relationship. How you incorporate what's happening now impacts the future, so above all, be positive and forward-thinking. The end of the week brings emotions you've just got to let out, so confess your feelings (or, alternately, tell that person where to go). This weekend: Soothe your heart and soul by treating yourself right.
Standing at a crossroads? Afraid to make a mistake? Can't decide? That's what your Yes/No Tarot reading was designed to help you with - quick, easy, and simple! This powerful reading is like a trusted friend, guidance counselor, and oracle all in one. You'll get a straight, honest answer to help you make the best decisions.
Read More »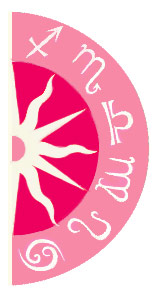 Discover what 2015 holds for you: