From August 31, 2015 thru September 6, 2015
Make some plans on Monday, and you may end up making a real love connection -- what you put into action now is bound for some serious glory. Your romantic challenge midweek is to deal with conflict or differing ideas, whether internally or within a relationship. How you incorporate what's happening now impacts the future, so above all, be positive and forward-thinking. The end of the week brings emotions you've just got to let out, so confess your feelings (or, alternately, tell that person where to go). This weekend: Soothe your heart and soul by treating yourself right.
Worried about money? Your Gold Tarot can put you on the path to greater wealth! You'll see the financial strengths and challenges, and be better able to make the best of your assets. You'll be raking in the cash in no time with help from your Gold Tarot - it's like consulting a personal financial advisor!
Read More »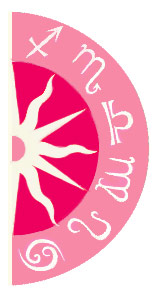 Discover what 2015 holds for you: