From April 27, 2015 thru May 3, 2015
The week couldn't begin on a better note. The person you're crazy about is crazy about you back, your energy level is through the roof and you have tons of fun excuses to work up a sweat. Tuesday and Wednesday are the same -- the craziness-for-each-other, the energy, the sweat. Halfway through the week you already feel like you've been on an epic adventure. Thursday and Friday are less incredible (responsibilities, details, other people's feelings), but over the weekend you get to focus entirely on you-know-who.
Dreams are not just random mental events that happen when we are asleep. They are incredibly symbolic, unconscious messages. They can give you advice, warnings, and reveal secret meanings behind your circumstances.
Read More »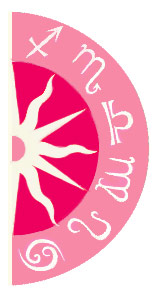 Discover what 2015 holds for you: