From August 24, 2015 thru August 30, 2015
Your usual heart-mind balance is thrown all out of whack at the beginning of the week, and your emotions commandeer the driver's seat (and possibly drive you crazy). Take many deep breaths, and take joy in the little things until Thursday, when everything becomes much brighter. Someone looks to you now for some love advice, and you've got exactly what they need -- nice. It's prime time for socializing all the way through the weekend, with relationships favored on Saturday and Sunday in particular. You're a great listener, and someone very much appreciates it.
Dreams are not just random mental events that happen when we are asleep. They are incredibly symbolic, unconscious messages. They can give you advice, warnings, and reveal secret meanings behind your circumstances.
Read More »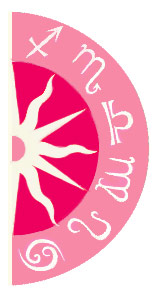 Discover what 2015 holds for you: