From June 22, 2015 thru June 28, 2015
Hey, hot stuff! This week, Tuesday, Wednesday and Thursday are all about you, so hop out of bed on the right side and work your magic. If you've got a honey, they're drawn to you all anew; if not, expect admirers to flock. You've got a way with words now, and again on Sunday too -- use it to set matters of the heart afire. As for the rest of the week, on Monday, forgiving (or giving another chance) is the right thing to do; and on Friday and Saturday, looking on a deeper level is very revealing.
Dreams are not just random mental events that happen when we are asleep. They are incredibly symbolic, unconscious messages. They can give you advice, warnings, and reveal secret meanings behind your circumstances.
Read More »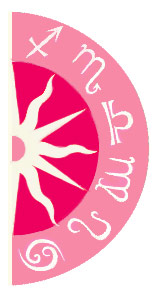 Discover what 2015 holds for you: