From April 27, 2015 thru May 3, 2015
If you and you-know-who are traveling anywhere at the start of the week, well, lucky you. An insanely great stroke of fortune awaits you somewhere in the course of your travels -- be it an upgrade to first class or a hotel room with free room service or just a cash rebate for something you don't remember buying. Whatever it is, whoopee! Your journey just got a lot better. Plus, you're getting along smashingly. Thursday and Friday are not even worth mentioning, but Saturday and Sunday you get love from all sides. If you're far away, a friend will call you just to tell you that you're missed.
By understanding the secrets hidden within your past lives, you can get closure and start planning the life you've always dreamed of. Your Karma Oracle explains who you were, who has had the biggest impact on you, your karmic inheritance (special gifts), and what you need to do to rid yourself of negative energy and get the life you really want!
Read More »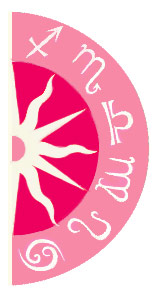 Discover what 2015 holds for you: