From April 27, 2015 thru May 3, 2015
This is a week you'll want to write home about. Or maybe you'll want to send a series of postcards instead, postcards depicting sunsets, after all the Sun -- radiant, warm, central -- is an apt correlative to your own state this week. You are the Sun. It's fun, huh? Being the Sun? But three straight days of radiance leave you exhausted, and Thursday and Friday pass almost without incident. (Use the time to get some planning done.) Then, the weekend! One romantic thing after another! It feels too good to be true. You and you-know-who are quite the cosmic pair. Like the Sun and the Moon.
Your Love Tarot reading can give you the foresight to navigate the romantic ups and downs of your life. Get deep insight and sound advice for your romantic situation. Let the cards predict the future of your love relationship, show you how can adapt and grow together, and make the best out of it! This reading helps you to make wise choices in love.
Read More »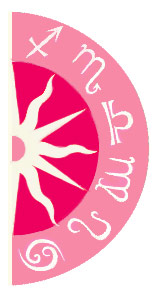 Discover what 2015 holds for you: