From November 23, 2015 thru November 29, 2015
Grab your honey or your wingperson and impersonate your favorite couple on Monday -- Sonny and Cher, Laurel and Hardy, whoever -- you're half of a great combo now, so enjoy. Then some introspection is happening; you're highly perceptive, so take a look at your interactions with a certain person and how they make your heart feel. Thursday through Saturday are super-great for dates, flirting and just enjoying a general aura of love, sweet love. Your fearlessness can win you hearts. Think about first impressions this weekend -- yours and the ones others are making on you.
Angels watch over you, providing strength and love when you need it most. The Tarot of Angels describes what your birth angel says about you and your life path. Learn what the angels have done for you in the past, what they are doing now, and what they will do in the future to help you. Build hope and faith with the Tarot of Angels!
Read More »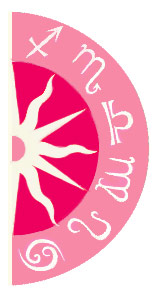 Discover what 2016 holds for you: