From April 27, 2015 thru May 3, 2015
This is a week you'll want to write home about. Or maybe you'll want to send a series of postcards instead, postcards depicting sunsets, after all the Sun -- radiant, warm, central -- is an apt correlative to your own state this week. You are the Sun. It's fun, huh? Being the Sun? But three straight days of radiance leave you exhausted, and Thursday and Friday pass almost without incident. (Use the time to get some planning done.) Then, the weekend! One romantic thing after another! It feels too good to be true. You and you-know-who are quite the cosmic pair. Like the Sun and the Moon.
By understanding the secrets hidden within your past lives, you can get closure and start planning the life you've always dreamed of. Your Karma Oracle explains who you were, who has had the biggest impact on you, your karmic inheritance (special gifts), and what you need to do to rid yourself of negative energy and get the life you really want!
Read More »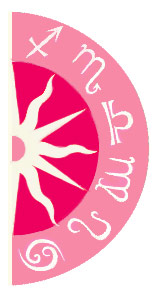 Discover what 2015 holds for you: