From August 31, 2015 thru September 6, 2015
You're sexy and smart this week, a veritable one-two knockout punch. On Monday, you're your own coach, calmly taking stock, thinking clearly and considering your overall romantic situation. On Tuesday and Wednesday, you enter the ring to thunderous applause; the whole world loves you, and you love that. The intensity burgeons toward the end of the week; your will is strong and you're sensing intuitively exactly what you need to do. By Saturday -- ding -- the match is on; what will your purported opponent do when you grab them and plant one on them in the middle of the ring?
Angels watch over you, providing strength and love when you need it most. The Tarot of Angels describes what your birth angel says about you and your life path. Learn what the angels have done for you in the past, what they are doing now, and what they will do in the future to help you. Build hope and faith with the Tarot of Angels!
Read More »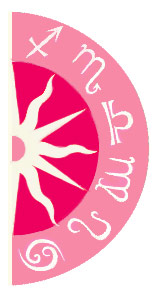 Discover what 2015 holds for you: