From June 29, 2015 thru July 5, 2015
Don't put off 'til tomorrow what you can do on Monday, especially in the realm of romance. If you've got messages to return, invitations to issue or a sentiment you're longing to share, hop to it -- you're hot stuff now. Then, for the next few days, you've got a lot to say. Just let those around you get a word or two in edgewise. And -- this is key -- listen. Sometime after Thursday, relationships (new, long-standing, friendly, familial, romantic) may require a little renegotiation. A small change makes a major difference. On Sunday, your best guess is likely right on. Follow your heart!
Find out where your career is going! Understand your present situation, what will happen in the future, and be forewarned about obstacles in your way with this Marseille Tarot reading. Answer your career questions instantly and see how much easier it is to move forward in the right direction when you gain clarity through your Career Tarot.
Read More »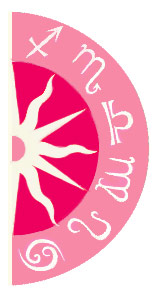 Discover what 2015 holds for you: