From August 24, 2015 thru August 30, 2015
You're not so strong-hearted at the beginning of the week; in fact, you're practically meek, and a tiny bit sensitive to boot. Instead of letting your feelings get inadvertently hurt, ask those around you for a little extra loving. And fear not: You're roaring back into top form by Thursday, inspiring all sorts of interest and gaining all sorts of admirers. Write your own ticket when it comes to romance now. Sometime on Saturday, you tone it down a bit. Sure, you're still charming; it's just a bit more measured. Something's on your mind; work it out.
Get a clear perspective on your perplexing situation! The Egyptian Tarot comes to us from the time pharaohs walk as gods among the living. The left eye of Horus, an indestructible sky god, is associated with the Moon (lunar cycles) while the right eye is associated with the Sun. Together, they'll help you see deeply into your present and future.
Read More »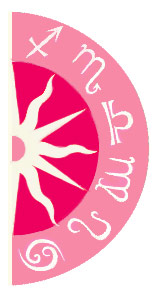 Discover what 2015 holds for you: