From February 1, 2016 thru February 7, 2016
If you're wondering why you should have to make a change on Monday, it may be a sign to do so. At the least, shaking things up gives your heart a needed jolt. And the more open you are to new ideas and random activities on Tuesday and Wednesday, the more fun (and romance) you'll find. Impress your sweetie or sweetie-to-be with your fierce intellect now, too. Let your instincts guide you toward the end of the week; this means shushing up and listening to them with care. By the weekend, you know just what to do with yourself, and the fact that you're extra sexy is icing on the cake.
We all have wishes, but sometimes we aren't sure if, when, or how they will be granted. Your Make a Wish Tarot reveals how you can make a dream your reality. This three-card reading explains the circumstances surrounding your wish, the challenges to overcome, and the final result. Will your wish come true? Find out!
Read More »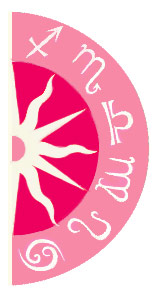 Discover what 2016 holds for you: