From November 23, 2015 thru November 29, 2015
Grab your honey or your wingperson and impersonate your favorite couple on Monday -- Sonny and Cher, Laurel and Hardy, whoever -- you're half of a great combo now, so enjoy. Then some introspection is happening; you're highly perceptive, so take a look at your interactions with a certain person and how they make your heart feel. Thursday through Saturday are super-great for dates, flirting and just enjoying a general aura of love, sweet love. Your fearlessness can win you hearts. Think about first impressions this weekend -- yours and the ones others are making on you.
By understanding the secrets hidden within your past lives, you can get closure and start planning the life you've always dreamed of. Your Karma Oracle explains who you were, who has had the biggest impact on you, your karmic inheritance (special gifts), and what you need to do to rid yourself of negative energy and get the life you really want!
Read More »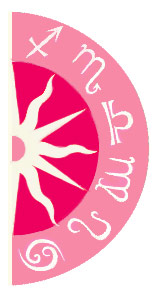 Discover what 2016 holds for you: