From May 18, 2015 thru May 24, 2015
You're deep in thought as the week opens up, and might spend quite a bit of time rather withdrawn -- though you do come out when the right person shows up! It's a great item for you to discuss big issues together, if there's time. Thursday and Friday bring great energy your way, and you should be able to show off your best side if you still need to make your case. Slow down this weekend, though, as you really don't want to stretch yourself too thin at this time. Nobody can judge you as boring after your recent performance!
Angels watch over you, providing strength and love when you need it most. The Tarot of Angels describes what your birth angel says about you and your life path. Learn what the angels have done for you in the past, what they are doing now, and what they will do in the future to help you. Build hope and faith with the Tarot of Angels!
Read More »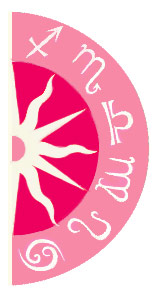 Discover what 2015 holds for you: