From May 4, 2015 thru May 10, 2015
You need to stick to business early this week -- in fact, you may want to defer the romance 'til Tuesday. That doesn't mean you can't fantasize or pore over the personals on your downtime, though! You've got a rush of emotion coming in strong over the next few days, and can focus your energy on interacting with your sweetie or making it easier to meet someone new. You may need to guess at some unspoken rules this weekend, but you're not so bad at that, really. It may be that nobody knows them yet, though!
By understanding the secrets hidden within your past lives, you can get closure and start planning the life you've always dreamed of. Your Karma Oracle explains who you were, who has had the biggest impact on you, your karmic inheritance (special gifts), and what you need to do to rid yourself of negative energy and get the life you really want!
Read More »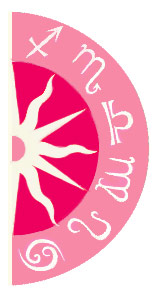 Discover what 2015 holds for you: