From May 4, 2015 thru May 10, 2015
You need to stick to business early this week -- in fact, you may want to defer the romance 'til Tuesday. That doesn't mean you can't fantasize or pore over the personals on your downtime, though! You've got a rush of emotion coming in strong over the next few days, and can focus your energy on interacting with your sweetie or making it easier to meet someone new. You may need to guess at some unspoken rules this weekend, but you're not so bad at that, really. It may be that nobody knows them yet, though!
Get a clear perspective on your perplexing situation! The Egyptian Tarot comes to us from the time pharaohs walk as gods among the living. The left eye of Horus, an indestructible sky god, is associated with the Moon (lunar cycles) while the right eye is associated with the Sun. Together, they'll help you see deeply into your present and future.
Read More »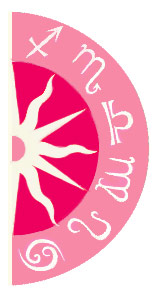 Discover what 2015 holds for you: