From July 6, 2015 thru July 12, 2015
Early in the week you'll be bombarded with invitations or dates, and they're bound to be a ball. But just like Cinderella, you've got to finish your work if you want to go (no evil stepsisters this time though). Clear your plate, and you'll be open to all sorts of excitement and romantic possibilities Wednesday and Thursday. By Friday, you could be waltzing through your own fairy tale, complete with a Prince or Princess Charming. You'll turn back into a pumpkin on Sunday, but it's only because you'll need to rest those dancing feet of yours for a few hours. Happily ever after? You bet.
The Zodiac Love Tarot reveals the truth about your love life. Learn which obstacles are in your way and where your strengths lie. This reading clarifies important relationship issues, allowing you to search for answers through the symbolism of astrology and Tarot cards. The imagery of this unique system allows you to achieve your heart's desire.
Read More »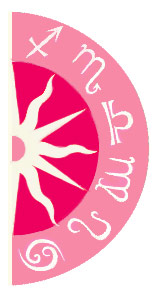 Discover what 2015 holds for you: