From May 4, 2015 thru May 10, 2015
You need to stick to business early this week -- in fact, you may want to defer the romance 'til Tuesday. That doesn't mean you can't fantasize or pore over the personals on your downtime, though! You've got a rush of emotion coming in strong over the next few days, and can focus your energy on interacting with your sweetie or making it easier to meet someone new. You may need to guess at some unspoken rules this weekend, but you're not so bad at that, really. It may be that nobody knows them yet, though!
Dreams are not just random mental events that happen when we are asleep. They are incredibly symbolic, unconscious messages. They can give you advice, warnings, and reveal secret meanings behind your circumstances.
Read More »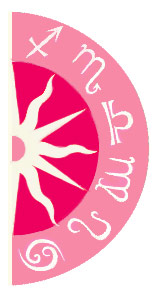 Discover what 2015 holds for you: