From May 9, 2016 thru May 15, 2016
Your willingness to make a sweet overture on Monday or Tuesday is rewarded in exponentially, so why hesitate? You'll want to watch that ego around Wednesday -- you're only half (okay, maybe a little more than half) of this equation, so factor in their thoughts and feelings, too. On Friday or Saturday, your individualistic streak is a mile wide, which intrigues a certain someone who's got as much going on as you do (making for a potentially very hot combo). Your instinct's practically screaming about a matter of the heart on Sunday, but ask a few questions before you act on it.
Have questions about your life? Make sense out of any confusing situations with your May Premium Horoscope!
Read More »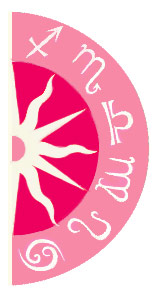 Discover what 2016 holds for you: