From June 1, 2015 thru June 7, 2015
What you've learned in life and love can come together in an amazing way as the week begins. You're not making the same mistake twice (right?), and the personal work you've put in is really working. Right on! And while you may know it all in other spheres, when it comes to love, you're smart enough to keep looking into your own heart and finding out about others. That's a terrific mode, in fact, for Wednesday, Thursday and Friday. Watch for a wrinkle in the fabric of your world this weekend. Does it demand ironing, or would it be more interesting, maybe even more exciting, to explore its contours?
Standing at a crossroads? Afraid to make a mistake? Can't decide? That's what your Yes/No Tarot reading was designed to help you with - quick, easy, and simple! This powerful reading is like a trusted friend, guidance counselor, and oracle all in one. You'll get a straight, honest answer to help you make the best decisions.
Read More »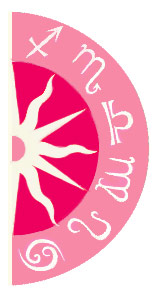 Discover what 2015 holds for you: