From August 24, 2015 thru August 30, 2015
The weekend's the traditional time for big dates, but do you feel traditional? Monday through Wednesday looks hot, hot, hot for you, so plan accordingly -- the coupled up should paint the town red or hide out together, while singletons who get out and about find much appreciation and adoration. Tone it down on Thursday and Friday; getting involved in romantic drama (your own or others') just isn't a good idea now. This weekend, it's time to stop analyzing and take a risk. Why not just voice your feelings? Love's nothing if not bold.
Worried about money? Your Gold Tarot can put you on the path to greater wealth! You'll see the financial strengths and challenges, and be better able to make the best of your assets. You'll be raking in the cash in no time with help from your Gold Tarot - it's like consulting a personal financial advisor!
Read More »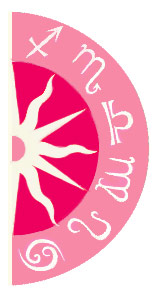 Discover what 2015 holds for you: