From August 24, 2015 thru August 30, 2015
The weekend's the traditional time for big dates, but do you feel traditional? Monday through Wednesday looks hot, hot, hot for you, so plan accordingly -- the coupled up should paint the town red or hide out together, while singletons who get out and about find much appreciation and adoration. Tone it down on Thursday and Friday; getting involved in romantic drama (your own or others') just isn't a good idea now. This weekend, it's time to stop analyzing and take a risk. Why not just voice your feelings? Love's nothing if not bold.
Get a clear perspective on your perplexing situation! The Egyptian Tarot comes to us from the time pharaohs walk as gods among the living. The left eye of Horus, an indestructible sky god, is associated with the Moon (lunar cycles) while the right eye is associated with the Sun. Together, they'll help you see deeply into your present and future.
Read More »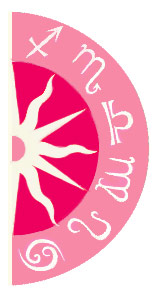 Discover what 2015 holds for you: