From August 24, 2015 thru August 30, 2015
You say po-tay-to, they say po-tah-to at the beginning of the week, and even such little differences are prompting big questions. Pursue the dialogue; deeper issues need to be resolved for your heart to feel comfy with this. After Wednesday, though, you're feeling fabulous, and the world itself is basking in your glow. If you want devotion now, you've got it; if you want to be free to roam, expect to leave a trail of crushed-out individuals behind you. On Saturday and Sunday, settle down -- for some time by yourself.
Get a clear perspective on your perplexing situation! The Egyptian Tarot comes to us from the time pharaohs walk as gods among the living. The left eye of Horus, an indestructible sky god, is associated with the Moon (lunar cycles) while the right eye is associated with the Sun. Together, they'll help you see deeply into your present and future.
Read More »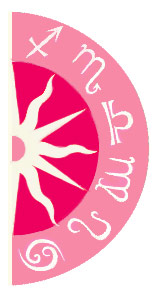 Discover what 2015 holds for you: