From April 27, 2015 thru May 3, 2015
If you and you-know-who are traveling anywhere at the start of the week, well, lucky you. An insanely great stroke of fortune awaits you somewhere in the course of your travels -- be it an upgrade to first class or a hotel room with free room service or just a cash rebate for something you don't remember buying. Whatever it is, whoopee! Your journey just got a lot better. Plus, you're getting along smashingly. Thursday and Friday are not even worth mentioning, but Saturday and Sunday you get love from all sides. If you're far away, a friend will call you just to tell you that you're missed.
The ancient wisdom of the Kabbalah joins with the symbolism of the Tarot, providing a map of your consciousness. Use your 10-card Tree of Life Tarot reading to understand your personal nature on all levels - love, work, finances, and more. This reading reveals where you are now, and in which direction your life is growing.
Read More »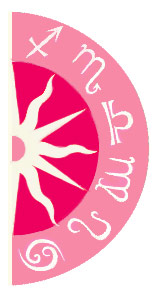 Discover what 2015 holds for you: