From July 27, 2015 thru August 2, 2015
On Monday you're just skimming the surface with your romantic philosophies, but by Tuesday you've already gone deeper. Wednesday, you're fully submerged and your love ideas are so weighty, you might need some rescuing. Good thing there's a cute lifeguard on duty. The weekend spotlight is on luck and travel, so if you can hop a plane to Vegas, go ahead. If not, why not just put your heart on the line and plan an overnight trip with your sweetie or potential sweetie? All romance is a gamble anyway, right? No matter what you do, the stars are on the side of love this weekend, so take a chance.
Dreams are not just random mental events that happen when we are asleep. They are incredibly symbolic, unconscious messages. They can give you advice, warnings, and reveal secret meanings behind your circumstances.
Read More »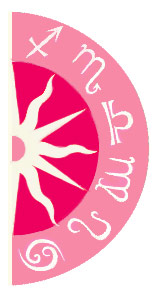 Discover what 2015 holds for you: