From April 27, 2015 thru May 3, 2015
If you and you-know-who are traveling anywhere at the start of the week, well, lucky you. An insanely great stroke of fortune awaits you somewhere in the course of your travels -- be it an upgrade to first class or a hotel room with free room service or just a cash rebate for something you don't remember buying. Whatever it is, whoopee! Your journey just got a lot better. Plus, you're getting along smashingly. Thursday and Friday are not even worth mentioning, but Saturday and Sunday you get love from all sides. If you're far away, a friend will call you just to tell you that you're missed.
Fill your life with joy by learning about your personal chakras, or spiritual energies. Wondering why you feel out-of-whack some days, then fantastic the next? What is really happening in your soul? The Chakra Tarot helps you discover the truth by revealing the state of your body's seven sacred energy centers, and how each affects your life.
Read More »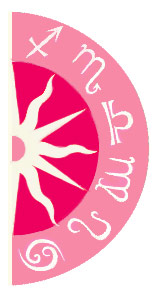 Discover what 2015 holds for you: