From August 3, 2015 thru August 9, 2015
Early on this week, the focus will be on those pesky little details, like for instance, your job. Do your best to get the work out of the way so that there's plenty of time for play later -- which is actually sooner than you think. Tuesday, Wednesday and Thursday nights are all about fun, friends and fantastic romance, so make sure to schedule in all three for all three nights. (You can sleep later.) Over the weekend, you'll need to work in some downtime for yourself so that you can reenergize. You'll save yourself (and that cute someone attached to your hip) the annoyance of a silly argument if you get some rest.
What can you expect to happen in your major life realsm over the next 12 months? Let the power of the Tarot reveal your future. Your 12-Month Tarot reading is your exclusive guide for love, relationships, career, money, and more! Understand the next year of your life in a unique, revealing way with this popular report.
Read More »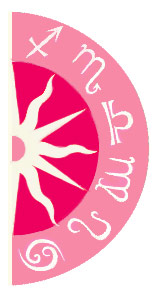 Discover what 2015 holds for you: