From August 31, 2015 thru September 6, 2015
Do your social and romantic organizing on Monday; make sweet plans, whether with friends (and potentially more-than-friends), or with your sweetie, if you've got one. Tuesday and Wednesday bring a balancing act between your ideals about love and the reality before you. Don't compromise, but don't expect sheer perfection either. You're restless at week's end, and emotional to boot; arrange for a mini-vacation for your heart -- one that yanks you out of your current reality, even for an hour or two. This weekend, responsibility overshadows romance, but if you're creative, you can fit it all in with some very nice results.
What can you expect to happen in your major life realsm over the next 12 months? Let the power of the Tarot reveal your future. Your 12-Month Tarot reading is your exclusive guide for love, relationships, career, money, and more! Understand the next year of your life in a unique, revealing way with this popular report.
Read More »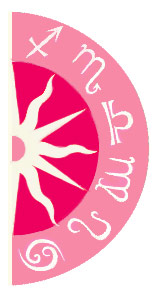 Discover what 2015 holds for you: