From April 27, 2015 thru May 3, 2015
You're having a hard time sorting things out Monday through Wednesday, and that bugs you. You like things sorted out. Plus, you have people calling you nonstop, including some friends you happen to owe favors to, all the while you're feeling a bit of the underdog, romantically speaking. It's a lot to handle. And relief doesn't arrive until Thursday. But when it comes, it's like a pile of sandbags has lifted off your shoulders. This weekend, you and someone else (a romantic partner, perhaps?) buy something sort of major together.
Get a clear perspective on your perplexing situation! The Egyptian Tarot comes to us from the time pharaohs walk as gods among the living. The left eye of Horus, an indestructible sky god, is associated with the Moon (lunar cycles) while the right eye is associated with the Sun. Together, they'll help you see deeply into your present and future.
Read More »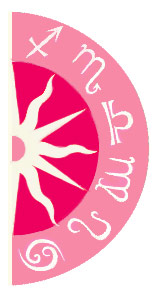 Discover what 2015 holds for you: