From November 30, 2015 thru December 6, 2015
Spark something special in the realm of romance at the beginning of the week. Surprise your sweetie with an out-there date, or, if you're single, surprise yourself with a never-thought-I'd-do-that moment. Many things are liable to fall through the cracks on Thursday and Friday; if a date gets postponed, grin and bear it rather than look to assign blame. Forward motion resumes this weekend, propelled by your spirited energy. You know what you want from your love life now, and you're not going to take anything less.
Get a clear perspective on your perplexing situation! The Egyptian Tarot comes to us from the time pharaohs walk as gods among the living. The left eye of Horus, an indestructible sky god, is associated with the Moon (lunar cycles) while the right eye is associated with the Sun. Together, they'll help you see deeply into your present and future.
Read More »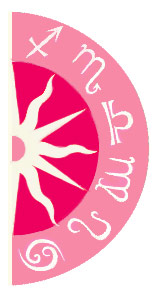 Discover what 2016 holds for you: