From November 30, 2015 thru December 6, 2015
Spark something special in the realm of romance at the beginning of the week. Surprise your sweetie with an out-there date, or, if you're single, surprise yourself with a never-thought-I'd-do-that moment. Many things are liable to fall through the cracks on Thursday and Friday; if a date gets postponed, grin and bear it rather than look to assign blame. Forward motion resumes this weekend, propelled by your spirited energy. You know what you want from your love life now, and you're not going to take anything less.
Worried about money? Your Gold Tarot can put you on the path to greater wealth! You'll see the financial strengths and challenges, and be better able to make the best of your assets. You'll be raking in the cash in no time with help from your Gold Tarot - it's like consulting a personal financial advisor!
Read More »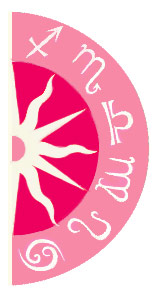 Discover what 2016 holds for you: