From May 4, 2015 thru May 10, 2015
Go in deep on Monday -- even if you just met! That could mean probing family or relationship history, bringing up spiritual issues or just revealing a lot more than you usually do. It's worth it! Force yourself to engage for the next few days afterward, even if you feel emotionally exhausted. You need to keep up with the search or your mate's activities, and you can pull it off if you stay focused. Things start to click on Friday, and you can feel your good energy flooding back into you and helping you aim in a new, more ambitious, direction.
Dreams are not just random mental events that happen when we are asleep. They are incredibly symbolic, unconscious messages. They can give you advice, warnings, and reveal secret meanings behind your circumstances.
Read More »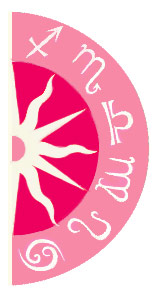 Discover what 2015 holds for you: