From May 4, 2015 thru May 10, 2015
You need a little extra privacy early this week and depending on your arrangements, that could be easy or nearly impossible. Do your best to get some quiet time -- take a long walk or just go hang out at a coffee shop on your own, if need be. Things will seem clearer afterward and you come back full of good energy to share with others for the rest of the week. If anything, you ought to be more in touch with your people, even those you haven't been getting on well with. The weekend might bring a few confusing events, but don't worry about figuring them out.
Dreams are not just random mental events that happen when we are asleep. They are incredibly symbolic, unconscious messages. They can give you advice, warnings, and reveal secret meanings behind your circumstances.
Read More »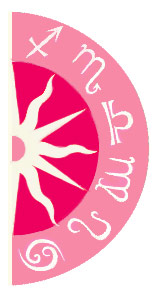 Discover what 2015 holds for you: