From April 27, 2015 thru May 3, 2015
No matter what your destination's climate is like, you're hot on Monday, melting hearts right and left. What a fun way to travel! Beware of accidents between Tuesday and Thursday. Wear sturdy shoes, keep your cash and credit cards in a deep pocket or money belt, and don't leave straps dangling from checked-in luggage. General awareness is a traveler's best companion. Through most of the weekend, your explorative spirit and energy are nicely complemented by extra charisma -- again making for a super time. On Sunday, though, don't get upset if something doesn't go precisely your way.
Standing at a crossroads? Afraid to make a mistake? Can't decide? That's what your Yes/No Tarot reading was designed to help you with - quick, easy, and simple! This powerful reading is like a trusted friend, guidance counselor, and oracle all in one. You'll get a straight, honest answer to help you make the best decisions.
Read More »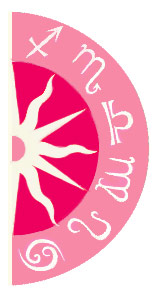 Discover what 2015 holds for you: