From February 1, 2016 thru February 7, 2016
If you need to make close connections on Monday, rely on technology to stay on track. Whether it's email, instant messaging or your good ol' trusty cell phone, high-tech tricks will handle any necessary reservations, cancellations or rendezvous. Come Tuesday and Wednesday, you might feel your mind wandering back homeward, as thoughts of family and obligations come to the surface. Dismiss the distractions and try to enjoy your travels -- especially because excitement is heading your way. Friday and Saturday should find you amazingly bold and energetic, with appropriate adventures to match your vagabond spirit. On Sunday, keep it mellow and stick to the plan.
We all have wishes, but sometimes we aren't sure if, when, or how they will be granted. Your Make a Wish Tarot reveals how you can make a dream your reality. This three-card reading explains the circumstances surrounding your wish, the challenges to overcome, and the final result. Will your wish come true? Find out!
Read More »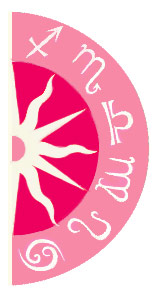 Discover what 2016 holds for you: