From April 27, 2015 thru May 3, 2015
No matter what your destination's climate is like, you're hot on Monday, melting hearts right and left. What a fun way to travel! Beware of accidents between Tuesday and Thursday. Wear sturdy shoes, keep your cash and credit cards in a deep pocket or money belt, and don't leave straps dangling from checked-in luggage. General awareness is a traveler's best companion. Through most of the weekend, your explorative spirit and energy are nicely complemented by extra charisma -- again making for a super time. On Sunday, though, don't get upset if something doesn't go precisely your way.
Get a clear perspective on your perplexing situation! The Egyptian Tarot comes to us from the time pharaohs walk as gods among the living. The left eye of Horus, an indestructible sky god, is associated with the Moon (lunar cycles) while the right eye is associated with the Sun. Together, they'll help you see deeply into your present and future.
Read More »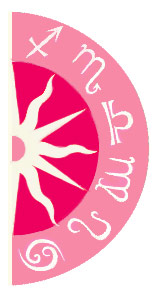 Discover what 2015 holds for you: