From November 23, 2015 thru November 29, 2015
By phone, email or browser (or even in person!), you'll be the master travel-planner as the week begins. It's a good time to study the details and make decisions -- you're in touch with your innermost sightseeing desires. Keep that focus on making plans and mapping out possibilities, and toward the middle of the week, fight off any feelings of discouragement. On Thursday and Friday, you'll realize that almost anything you can imagine is possible. Follow through on your ambitious goals for seeing and learning new things. (Don't be surprised by others impressed with your on-the-road savvy.) This weekend, try to rein in travel expenses.
By understanding the secrets hidden within your past lives, you can get closure and start planning the life you've always dreamed of. Your Karma Oracle explains who you were, who has had the biggest impact on you, your karmic inheritance (special gifts), and what you need to do to rid yourself of negative energy and get the life you really want!
Read More »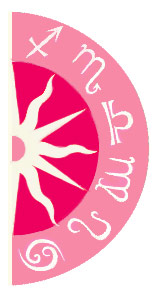 Discover what 2016 holds for you: