From November 16, 2015 thru November 22, 2015
A big trip can be like a big experiment, and that's truer than ever on Monday. Be creative as you hit the road and see the sights, and expect big, brave discoveries -- just make sure you carry a travel journal (or even a PDA or laptop) to record your thoughts. Come midweek, you might feel hassled by the pesky details of traveling, but don't get discouraged -- you've got the common sense and creativity to juggle itineraries and shuffle schedules with ease. Later in the week, try mixing and mingling with the natives. You just might make an unexpected connection. On Sunday, give yourself some time to rest and reflect.
Standing at a crossroads? Afraid to make a mistake? Can't decide? That's what your Yes/No Tarot reading was designed to help you with - quick, easy, and simple! This powerful reading is like a trusted friend, guidance counselor, and oracle all in one. You'll get a straight, honest answer to help you make the best decisions.
Read More »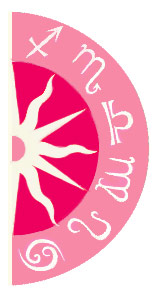 Discover what 2016 holds for you: