From November 16, 2015 thru November 22, 2015
Put on your headphones and cue the triumphant travel soundtrack! Your trip promises nothing but potential as the week begins, and your sense of daring is even more daring than usual. Be bold, try new things and take the road almost-never traveled. Your adventure threatens to get bogged down by details come midweek, but if you can take it slow and check (and double-check!) your itinerary, you'll come through fine. By Friday, you'll be back on top of budgets and schedules (especially if you're watching out for your traveling companions, too). On Sunday, keep things quiet and give yourself some alone time -- even a road warrior like you needs to slow down once in a while.
We all have wishes, but sometimes we aren't sure if, when, or how they will be granted. Your Make a Wish Tarot reveals how you can make a dream your reality. This three-card reading explains the circumstances surrounding your wish, the challenges to overcome, and the final result. Will your wish come true? Find out!
Read More »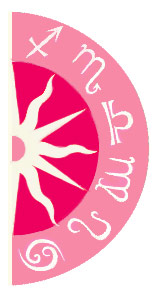 Discover what 2016 holds for you: