From August 17, 2015 thru August 23, 2015
The beginning of this week's all about you, cosmically speaking, and you're feeling good with the kind of intensity that makes wherever you are an utter pleasure. Indulge your love of beauty -- via art, architecture, people or whatever makes you happiest. By Thursday and Friday, you might feel uncharacteristically freewheeling, but now's not the time to take a risk or make any big decisions about your trip. The weekend looks bright: Exercise your scintillating communication skills over a meal shared with fellow travelers.
Dreams are not just random mental events that happen when we are asleep. They are incredibly symbolic, unconscious messages. They can give you advice, warnings, and reveal secret meanings behind your circumstances.
Read More »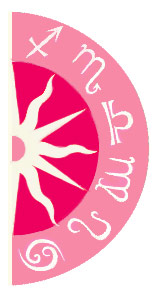 Discover what 2015 holds for you: